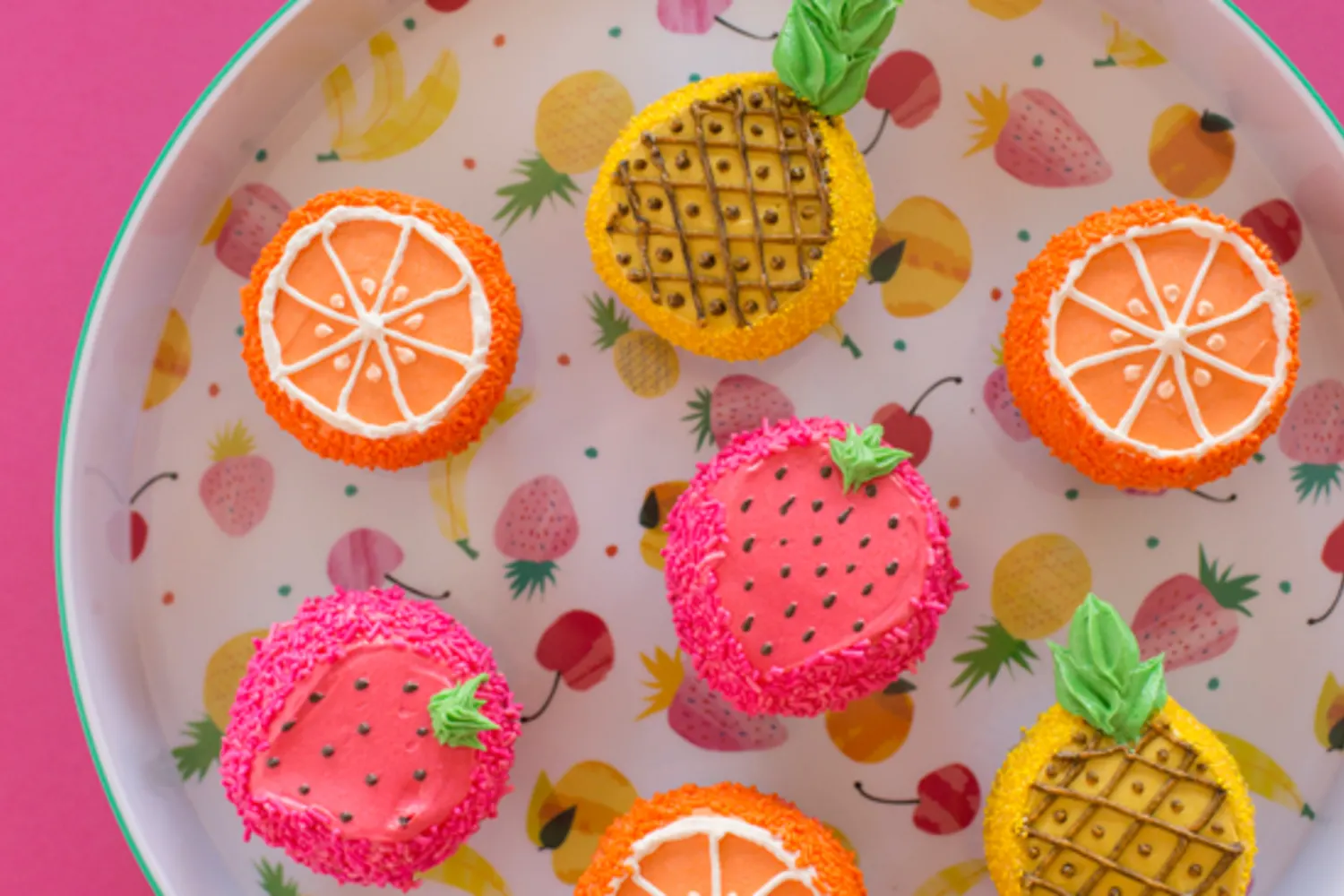 We independently select these products—if you buy from one of our links, we may earn a commission.
Cupcakes are the new birthday cake, as anyone with kids has learned since the beginning of the pandemic. Single-serve and individually wrapped, they make an easy, safe birthday solution for times when the idea of blowing out candles or even standing over a cake and slicing it causes concern. But while there are plenty of tutorials on how to get a perfectly flat top on your cake so you can decorate it as you wish, no such thing exists for cupcakes.
Mostly, cupcakes get three-dimensional decorations that climb up from the rounded top of the cake, like big swirls of icing and sprinkles or piped flowers. But if you have big plans to arrange some wonderful decorations on your cupcakes and you need a flat surface, an Instagram video from Arizona bakeshop Spoonful of Sugar has a quick tutorial on a simple method to achieve an even plane.
After baking and cooling the cupcakes, you first add a dollop of frosting, then flip the cupcakes upside down onto a silicone baking mat, flattening the dollop into an even, flat surface. You slip the upside-down cupcakes into the freezer to solidify the frosting and, when you pull them out, that coveted flat surface awaits you. Then you can decorate as you please!