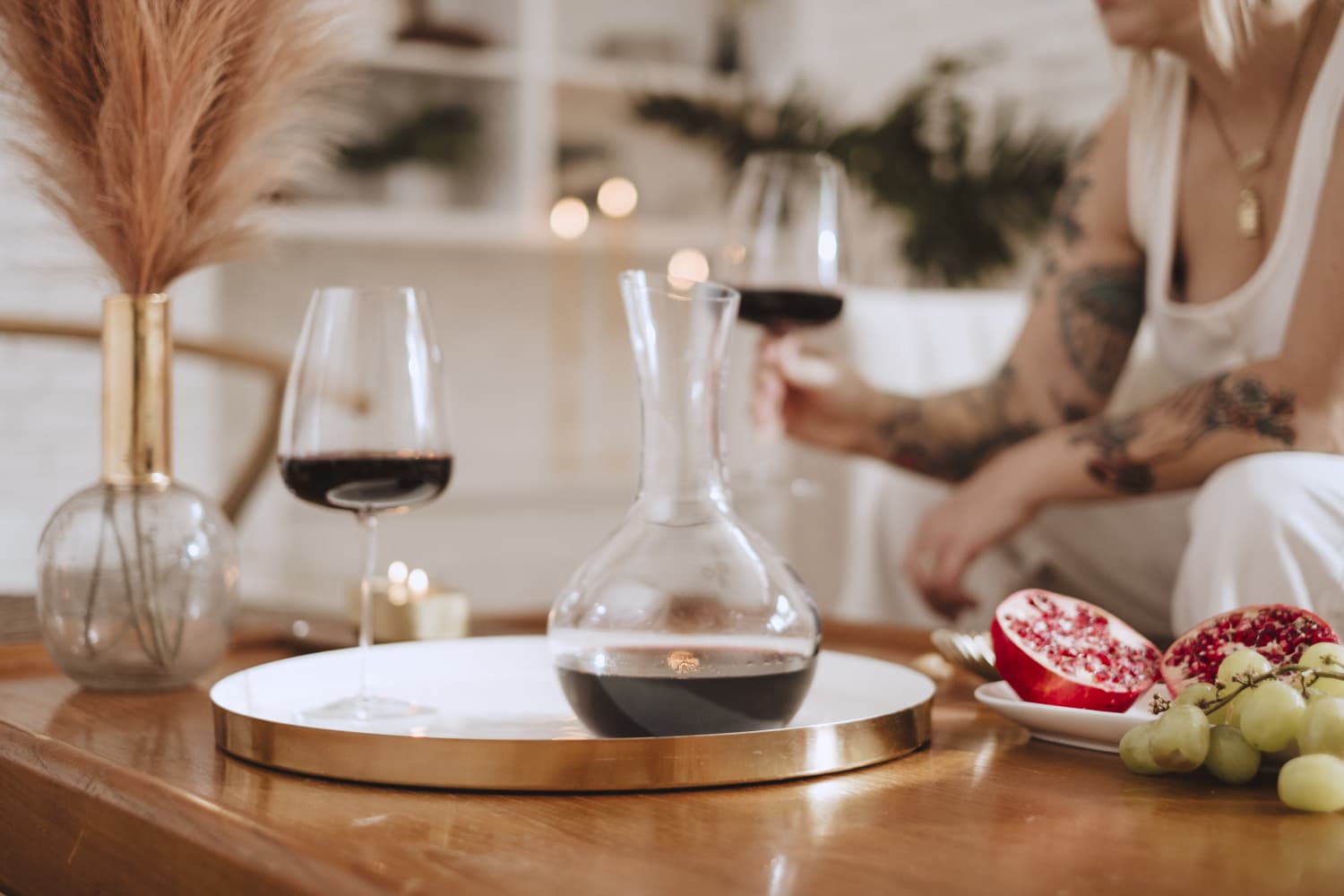 We independently select these products—if you buy from one of our links, we may earn a commission.
After a long workday, one of my favorite routines to help unwind is opening up a nice bottle of wine to sip as I cook dinner. I'm a huge red wine lover, and over the years I've learned that one of the most important facets of appreciating and, you know, truly tasting a red wine is allowing that bottle time to breathe before serving. I've tested several decanters, purifiers, and aerating systems but have honestly never found one that I returned to time and time again. Well, I recently found something that changed my mind.
Enter: Made In's newly-launched, $69 Wine Decanter. Affordable, simple, and sleek, this carafe instantly became the centerpiece of my dinner table. It's a piece of functional art.
Minimalistic in design, this lightweight decanter combines style and performance into one elegant vessel. It looks and feels unfussy, and it's actually a pleasure to hold. I've had larger decanters in the past that always seemed to detract from the wine being served or create an unnecessary step, but Made In's Decanter does the exact opposite. In fact, this decanter draws you in. It's the most inviting wine gadget I think I've ever owned.
Crafted from crystal glass, this simple decanter has a large surface area for maximum oxygen exposure, while its small base circumference takes up very little room on the table. When I place this decanter on my dinner table, I don't feel like it's a gaudy centerpiece or that it overwhelms any other dish I'm serving. In fact, it ties everything together. As I mentioned before, it's also incredibly lightweight, weighing only one pound. Plus, this piece is dishwasher-friendly, which makes post-dinner cleanup a breeze.
So, whether you're serving a full-bodied Napa Cab or a spicy Malbec, this decanter ensures that wine will reach its full potential before it hits your glass. I recently used this decanter to serve one of my favorite California Cabernet Sauvignon wines, and it made that glass of wine feel so much fancier. At well under $100, this decanter makes a thoughtful gift for the wine lover in your life, or to treat yourself after a long day at work.