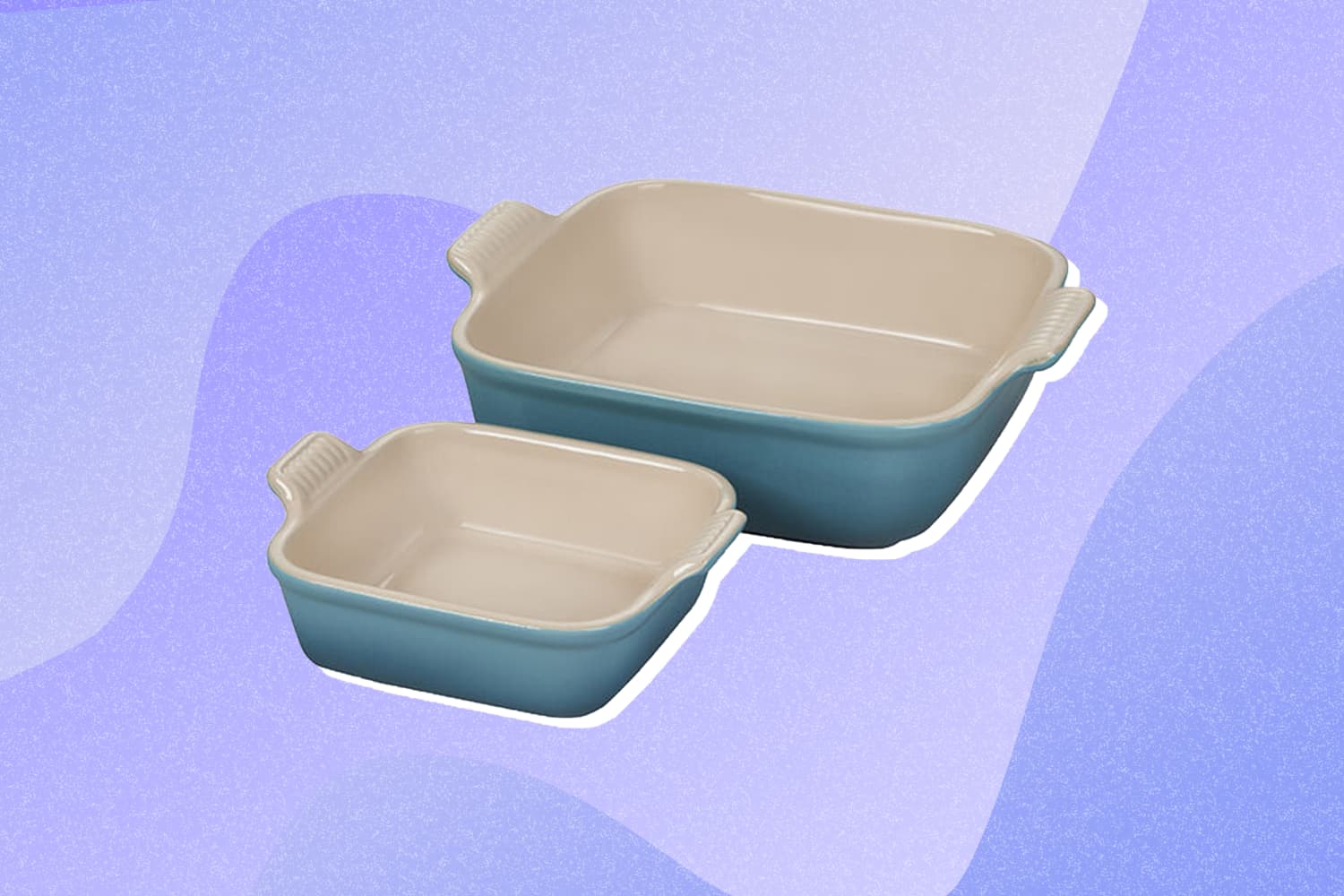 We independently select these products—if you buy from one of our links, we may earn a commission.
Pastry aficionado or beginner, no matter what kind of baker you are, your baking pan should have your back. For all our fall indulgences, we're turning to our tried-and-true favorite baking set: Le Creuset's Heritage Square Baking Dishes. Le Creuset is one of the brands we trust most to deliver on quality, longevity, and versatility. Oh, and of course, aesthetics!
Whether you're just itching to add another colorful piece to your Creuset Collection or preparing to invest in your first, the sale on this two-piece set comes just in time for fall.
Crafted from the brand's premium stoneware, these dishes distribute heat evenly, will save your baked goods from oven hot spots, and keep your sweet treats warm well after they're out of the oven. These dishwasher-safe bakeware pieces are also extremely easy to clean with a practically non-stick interior and scratch-resistant exterior glaze. The 5-inch dish is perfect for personal baked goods (like these cinnamon rolls), and the 8-inch is our favorite size for baking standard pumpkin bars, a half recipe of these brown butter maple blondies, or seasonal favorite apple cake.
After getting these dishes delivered, you'll just have to bake them all this fall!