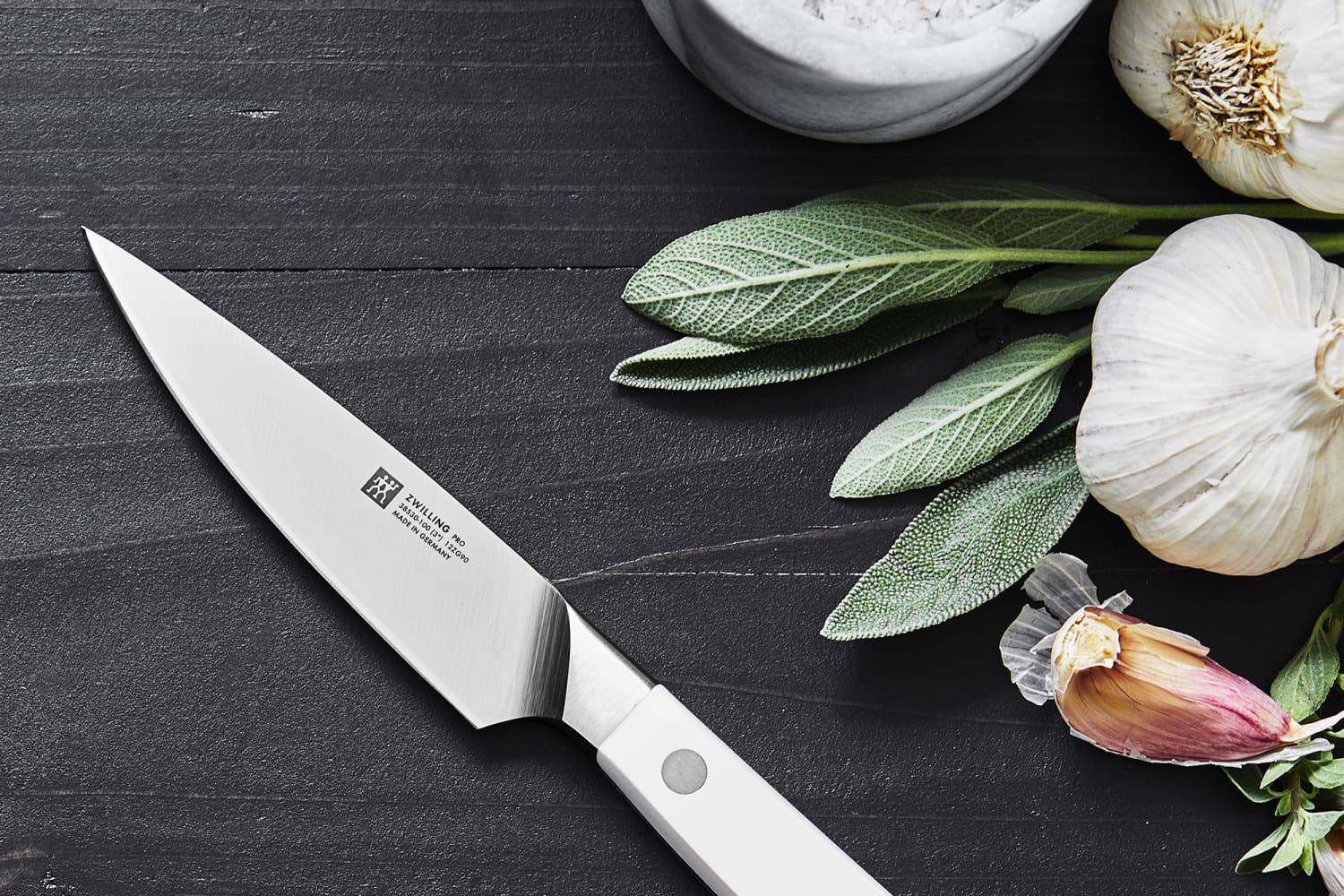 We independently select these products—if you buy from one of our links, we may earn a commission.
We're big fans of Zwilling knives here at Kitchn. The storied German brand (they've been around since 1731!) creates some of our favorite knives that seamlessly bridge the gap between form and function, resulting in stunning pieces of steel that slice, dice, and mince like a dream. While their cutlery has always been a smart and stylish addition to your kitchen, they've recently taken their quest for beauty one step further with the release of their eye-catching Le Blanc colorway.
The best news? For a limited time, you can snag Zwilling's newest colorway (and many of their other knives) on sale for up to 20 percent off.
If, like me, you're someone who's sick of looking at black knife handles on your countertop, get ready to rejoice — Le Blanc is Zwilling's answer to that fatigue. It combines a creamy matte white handle with brushed stainless steel detailing (and their expertly crafted blades, of course) for a refreshing airy take on a workhorse kitchen tool.
Don't write these knives off as just a pretty face, though. Le Blanc is available on a variety of Zwilling Pro pieces — including the chef's knife, bread knife, and paring knife — which all rely on the brand's ergonomic handle, full tang, and specially formulated high carbon steel to deliver a precise cut every time.
Our recommendation? Start with the 5.5-inch fine edge prep knife, a versatile piece that's a favorite of our lifestyle director, Lisa . "I legitimately love this knife and use it every day," she says. "It's small and gives me lots of confidence when chopping up veggies and mincing garlic and shallots!"
As we mentioned, you can get Zwilling's newest colorway (and many of their other pieces) on sale for up to 20 percent off, but only for a limited time. Any way you slice it, this new design is a winner, and a kitchen tool worthy of passing down for generations. So what are you waiting for? Get chopping — er, shopping!