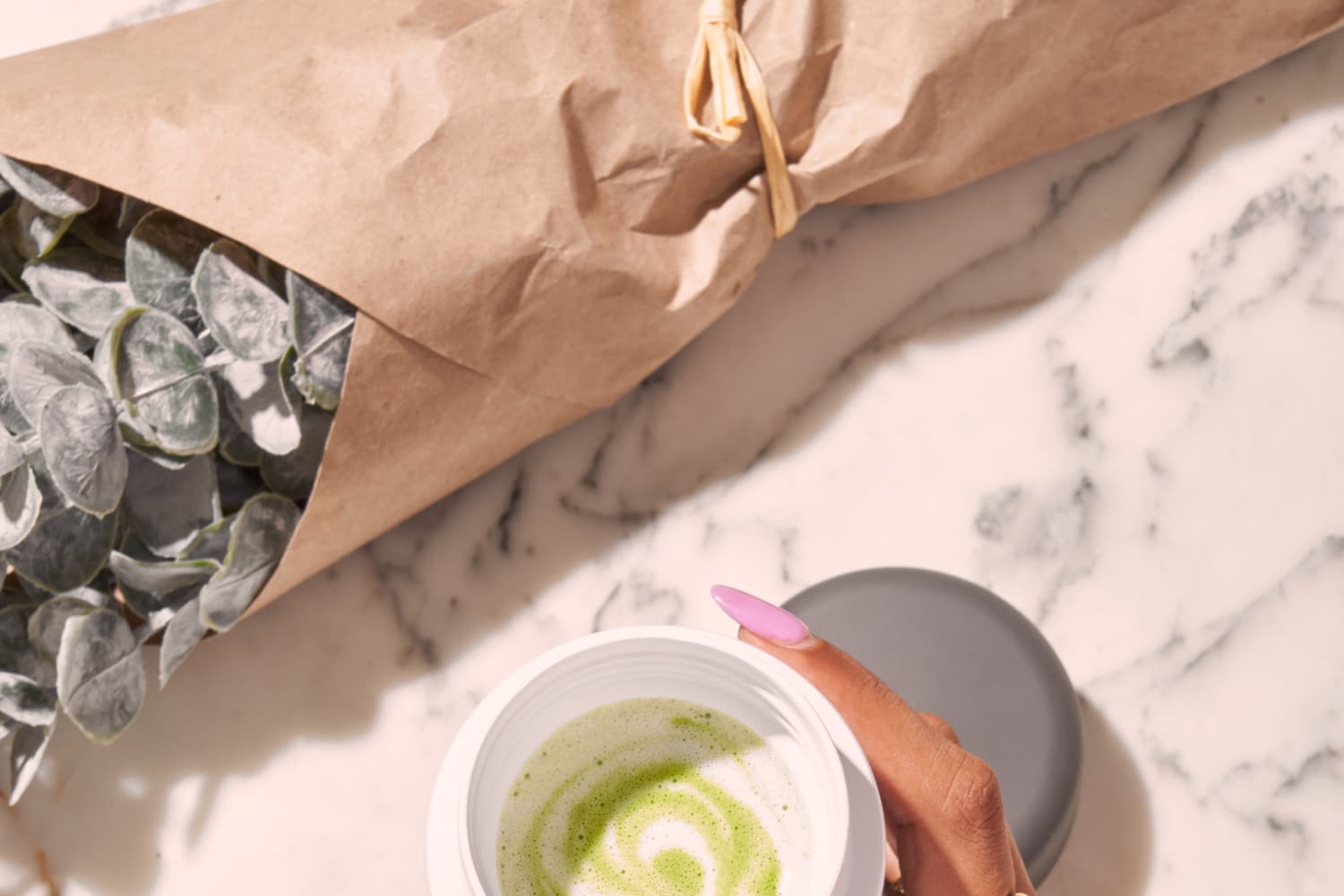 We independently select these products—if you buy from one of our links, we may earn a commission.
There's something to be said for brands that beautifully merge form and function into one stunning product. If you've never thought food storage could be lovely, well, we hope W&P Design has changed your mind on that by now. The editor-favorite brand is the brains behind some of our favorite eco-friendly food storage solutions, like their portable utensils, lidded bowls, and freezer cubes that make meal prep so much easier.
Knowing our big love for W&P Design, it should come as no surprise that we're always waiting thinly-veiled anticipation for their newest launch. Well friends, the day has come. Allow us to introduce you to the brand's newest hit: the Porter Insulated Bottle.
Available in three gorgeous shades (blush, charcoal, and cream), the Porter bottle is the perfect marriage of luxe materials and innovation. It features a double-walled, vacuum-insulated stainless steel core that's been wrapped in ceramic for a design that boasts superior heat and cold retention (it can keep coffee or tea hot for up to 12 hours, and cold drinks nice and chilly for 24 hours). On the exterior, the leakproof lid and silicone sleeve make it easy to tote to the office, park, gym, or wherever else life takes you. And here's the best part, in my opinion: The bottle's edge-to-edge ceramic coating means you won't be subjected to that metallic flavor some stainless steel beverage holders can impart — nor will your beverages "flavor" your bottle.
The Porter Insulated Bottle is available in two do-it-all sizes, a 12-ounce capacity and a 16-ounce capacity, meaning you'll have virtually no excuse not to down your daily water intake. If you're a W&P Design groupie like us, you'll want to move fast — this newest launch is going to sell fast. Grab one for yourself and a few for loved ones ahead of the holiday season — nothing says "I love you" quite like the gift of (stylish) hydration.