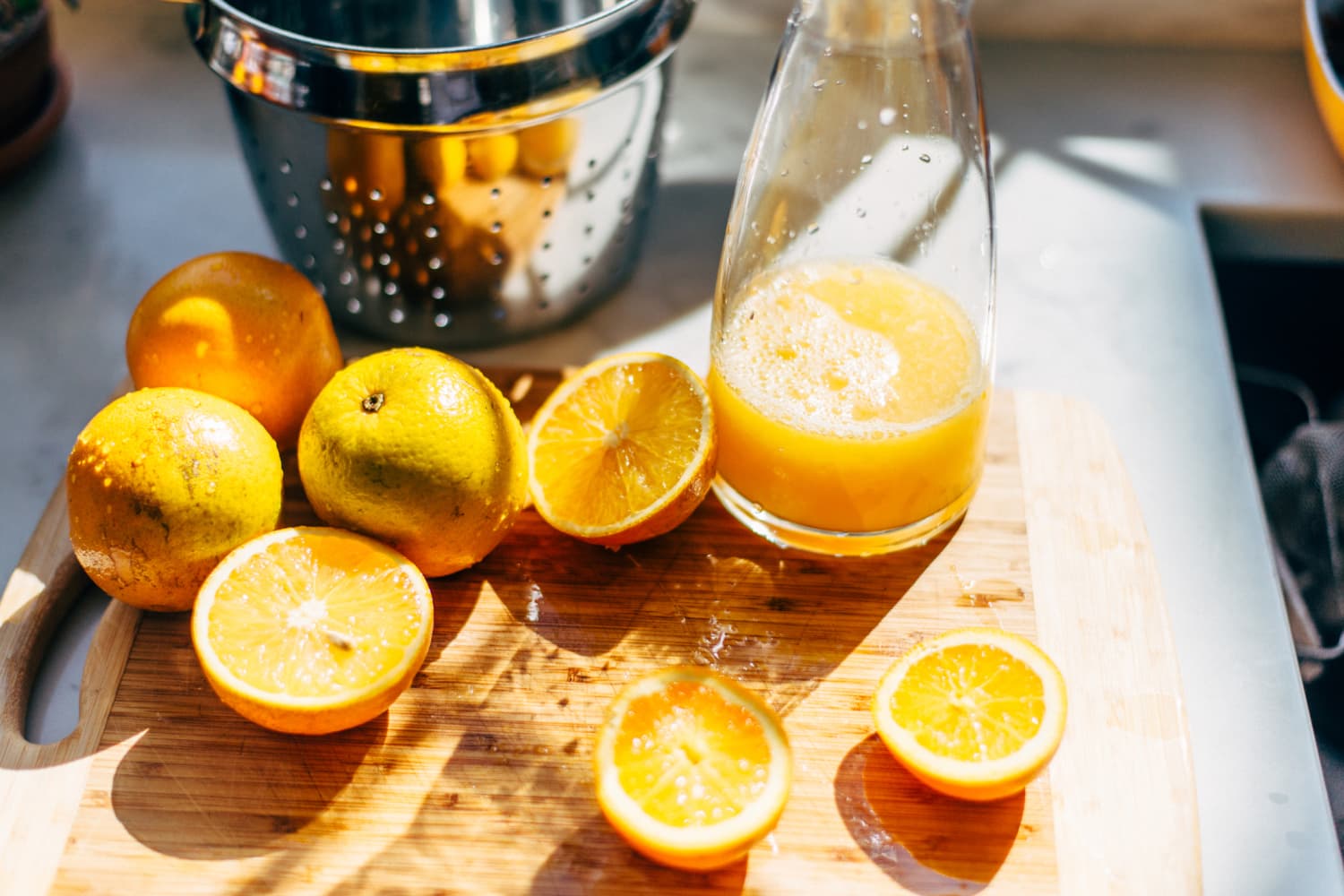 We independently select these products—if you buy from one of our links, we may earn a commission.
For years, I couldn't find a citrus juicer I liked. The search made me feel like Goldilocks: One was too big and heavy, another was plain ol' awkward to use, and one sent lemon juice flying all over the place.
But finally (finally!) I found my perfect juicer: The Trudeau Lemon Squeezer. What makes it so perfect? For starters, it's just $7. It's also easy to use, has a spout for mess-free pouring, has a generous capacity, and is not just for lemons, despite what its name implies.
You might be thinking, Okay, I'm sure you can use limes with it too. Which is absolutely true. But what about something that's not itty bitty, like an orange? While an orange wouldn't exactly fit on the juicer to start, I just use my hands to squeeze the fruit over the juicer. The filter part still does its job to catch the seeds and pulp and the juice collects in the cup below.
And this juicer comes with a fitted lid. This is helpful for storing leftover citrus juice. Which, for me, is a game-changer. I no longer have half a lemon sitting on a tiny plate in my fridge, where it usually dries out before ever being used.
One more thing: This Trudeau juicer has measurements from 25 milliliters to 125 milliliters on one side and 1/8 cup to 1/2 cup on the other. Which makes it a perfect vessel for making small amounts of any dressing or sauce, without having to break out an extra measuring cup. I even use this to make dressings that don't contain any citrus because, again, the lid is super handy for storing any leftovers.
This tiny tool really is multi-functional and well worth its equally tiny price tag. And I'll be keeping it around forever.
Do you have a citrus juicer you love? Tell us about it in the comments!