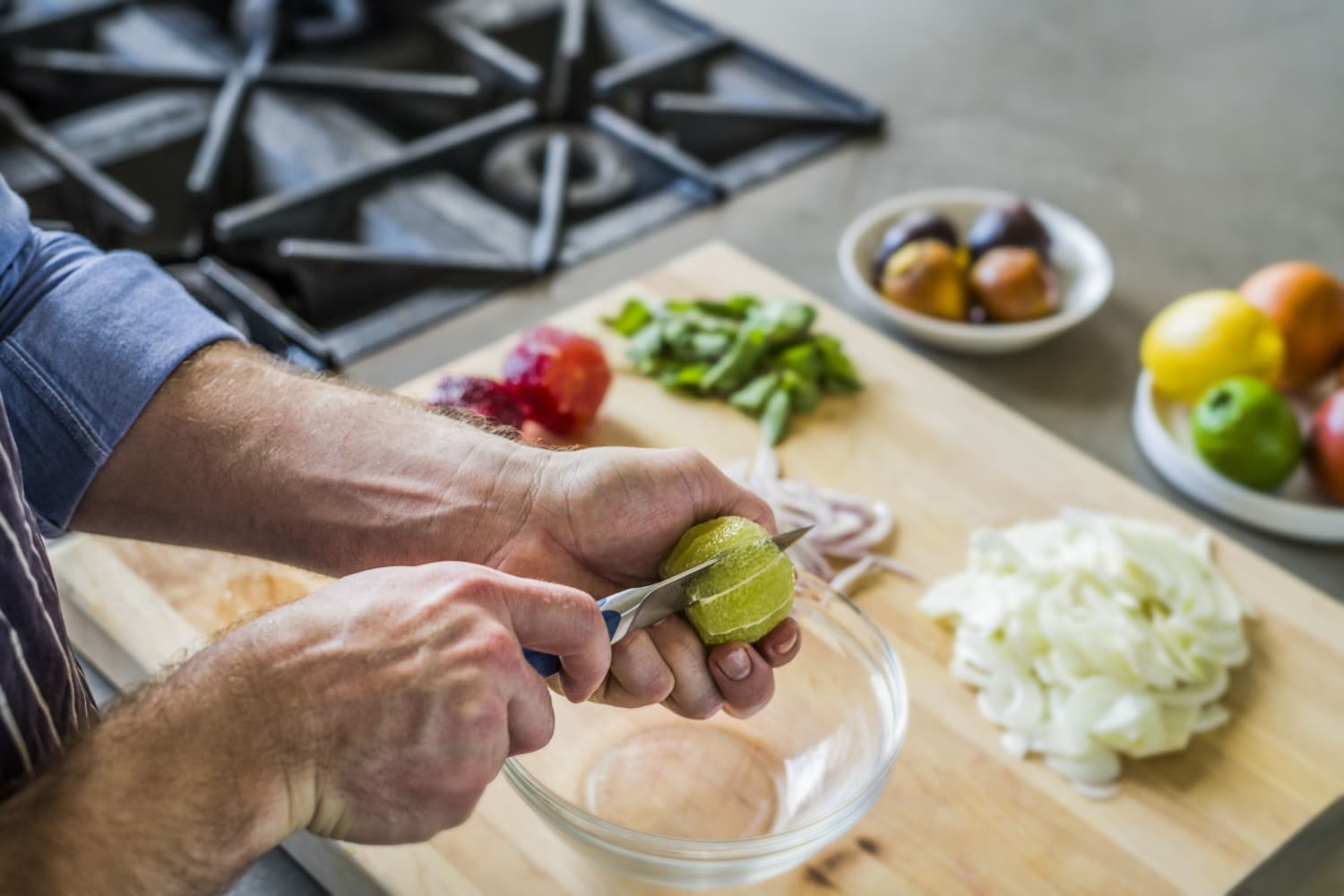 We independently select these products—if you buy from one of our links, we may earn a commission.
Oh Misen, how we love thee. You may already be familiar with some of the brand's popular cookware (which constantly sells out) and more specifically their carbon steel wok, but I have a hot tip to share: Misen's underrated gem is their awesomely versatile Paring Knife. This sleek and ergonomic knife has become my go-to for weeknight onion chopping, veggie prep, and citrus slicing. Plus, at just $35, this little wonder is one hell of a steal.
I've been a longtime fan of the Brooklyn-based kitchen tools brand since their founding, and I'm certainly not the only editor to sing their praises. Serious Eats called Misen's wares "the Holy Grail of chef's knives" and Epicurious has included the chef's knife on their best lists. However, one knife has been vastly underrated: Misen's small-but-mighty Paring Knife. While it's the perfect companion to the Chef's Knife, Misen's Paring Knife stands on its own as a versatile, ergonomic, everyday tool for weeknight meal prep.
As someone with slightly smaller hands, I find Misen's Paring Knife comfortable to grip, maneuver, and wash following dinner prep. Its sloped bolster pulls double duty, as the sloped shape encourages a proper "pinch grip" for comfort and control, while the bolster's placement creates better access to the blade's full length. A razor-sharp steel blade has twice the carbon content of most other top-tier knives, which makes slicing and dicing incredibly precise. Mincing garlic? Check. Chopping onions like a boss? Double check.
My favorite use of Misen's Paring Knife is chopping fresh herbs like parsley, cilantro, and basil. Maybe it's a personal preference, but I love the snap of the stems getting evenly separated by my knife before I toss them into the Polpette simmering on my stove. This easy-to-hold knife gives me major confidence during meal prep and has helped me master classic knife skills like Julienne cuts, chopping, cubing, and dicing.
If you're in the market for a versatile, razor-sharp, everyday knife to up your home cooking game, consider adding Misen's Paring Knife to your arsenal. The devil is truly in the details.