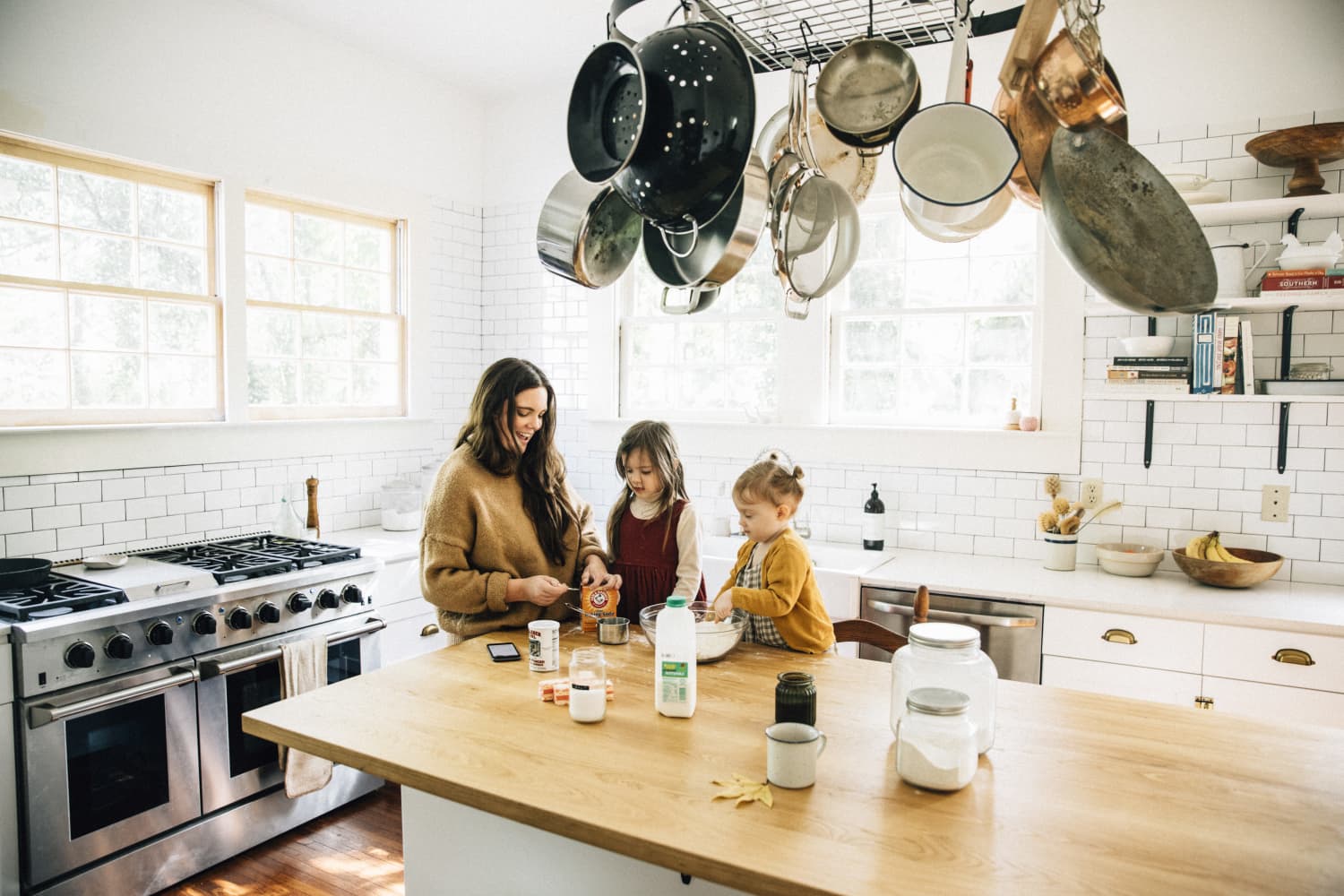 We independently select these products—if you buy from one of our links, we may earn a commission.
I was 11 years old when I used a knife for the first time. My friends and I were on a class camping trip — my mom was chaperoning — and when it came time to assemble dinner, someone handed me a knife and a huge tomato to slice. I stood holding the knife ineffectually as other kids darted around the campsite, capably tossing corn on the grill, chopping fruit and vegetables like they'd been doing it all their lives. And maybe they had.
"She's never handled a knife," my mom said sheepishly. "I was always afraid she'd cut herself."
The other chaperones immediately stopped what they were doing to show me the basics of knife safety. They explained that sharper knives are actually safer, because they are more precise, and taught me to curl the fingers on my opposite hand, so as not to get cut. I was pretty embarrassed at first, but eventually glad that I was getting the impromptu life lesson. By the end of the night, I was slicing tomatoes confidently. My mom still tells that story, saying that she often wished she'd taught me kitchen basics sooner.
I take that lesson to heart these days with my kindergartener, who happily shadows me into the kitchen (especially when there are chocolate chips to taste test). Most of the time, she's the designated mixer and egg-breaker, but, lately, she's shown an interest in cutting up her own fruit for an after-school snack. She's had her own set of kid-safe nylon knives for awhile, but I've been getting the sense that she's ready for an upgrade.
Enter: this beautiful French knife set for kids, from the appropriately named Le Petit Chef collection from Opinel. The quality of the knife is so lauded that America's Test Kitchen voted it the best knife for kids — a recommendation I don't take lightly. Anecdotally, I've also heard this knife lasts a long time, making it a great investment. Eager for my chocolate chip-obsessed mini-Julia Child to work alongside me, I immediately placed an order.
The Le Petit Chef blades are stainless steel and actually sharp, so this knife is definitely a step forward for slightly older kids (recommended for ages 6+). The blade is rounded at the end, and of course, the overall size is smaller than an actual chef's knife, which makes it a great option for cooks in training. There's a smooth wood handle with a built-in ring, so that kids can properly position their hands. And the plastic guard is designed to protect tiny digits — and overprotective parent-nerves like mine.
When we opened the package, my daughter squealed in delight at the bright-red color and immediately set herself up with some strawberries on a cutting board. The knife and guard were just the right size for her hands, and although I definitely recommend adult supervision, the safety features put my mind at ease. In just a few minutes, she got the hang of slicing her strawberries — then popping them proudly in her mouth.
I loved seeing her so comfortable with a knife (a skill that took me much longer to learn), and I know we'll steadily make our way up to apples, carrots — and maybe even a vine-ripened tomato or two. The Le Petit Chef knife is a totally worthwhile investment for a life skill that will serve my kiddo well for years to come.
Do you have a favorite knife for little cooks in training? Tell us about it in the comments!