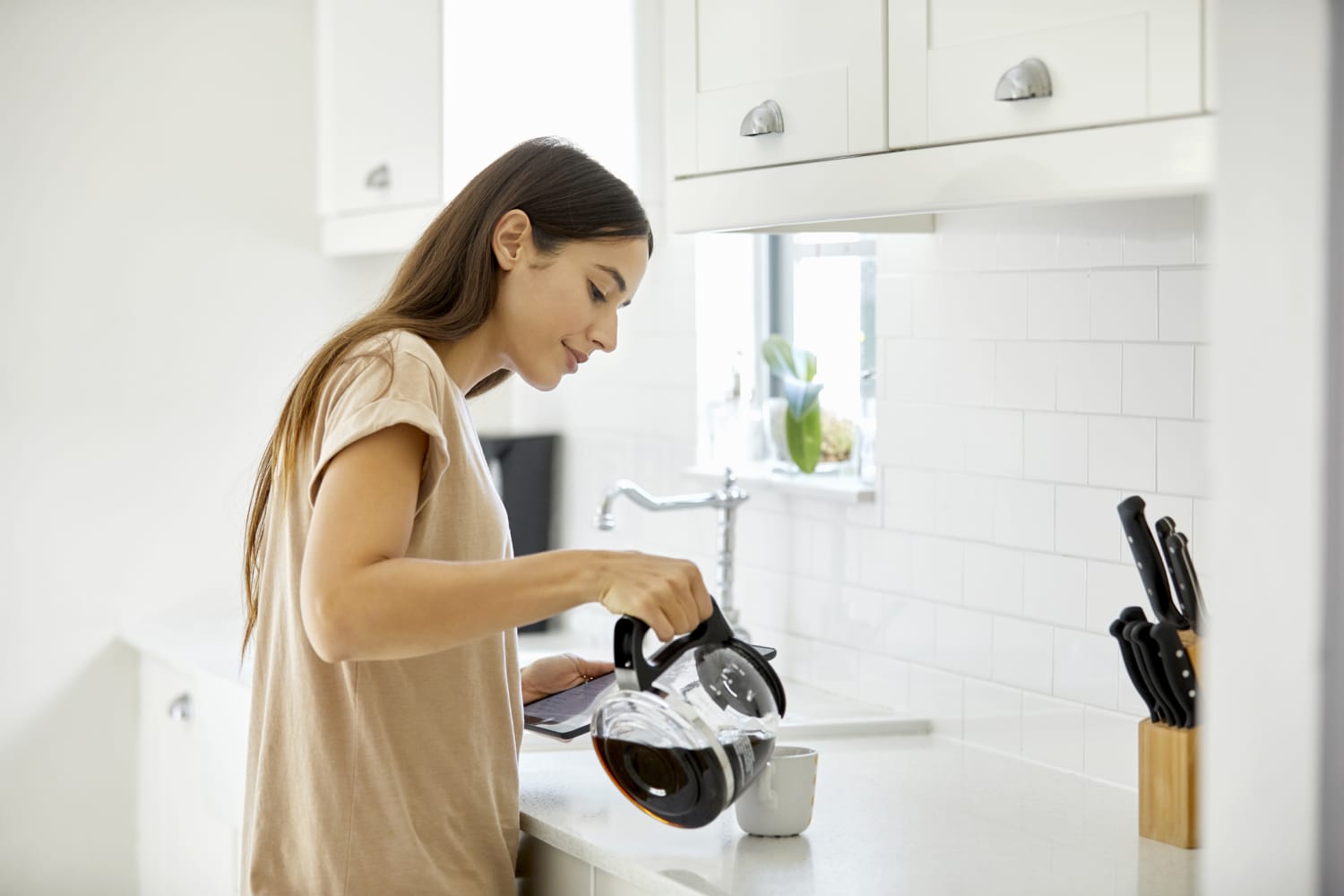 We independently select these products—if you buy from one of our links, we may earn a commission.
Coffee is my love language and an absolute must-have throughout my day. But, as important as coffee is to me, I simply will not spend a ton of time or money on my coffee. Because I can't justify it or afford it. I never use my pour-over or French press. And while I tried a Keurig, the pods just weren't for me and I ended up giving mine away after a couple of years of little-to-no-use.
My heart and the practical side of my brain will always and forever be with the standard drip coffee maker. It makes a good amount of coffee in minutes and is easy to use. And while I've owned way too many brands throughout the years to count (short of the Technivorm, which I'd still love to try someday!), my favorite coffee maker is one that I scooped up for about $30.
Yes, you read that right: $30! It's a Mr. Coffee model that, while barebones, has everything I want and nothing I don't. I couldn't care less about having a "brew later" function or any special settings. It does one thing well: It makes good coffee quickly. It's also not fussy to use and has a single on-and-off switch.
Really, the design of this machine couldn't be simpler. You just add water, put in the basket filter loaded with the grounds, flip the drip arm over the basket, shut the lid, and flip the switch on. In less than seven minutes, you've got a full pot of coffee. While the machine has a 12-cup maximum capacity, I typically only make six cups at a time (which makes two very, very large mugs of coffee) and the machine keeps the coffee hot for as long as I need to drink the whole pot, which is about 45 minutes. You could say drinking a lot of coffee quickly is one of my best skills!
Don't question this machine's longevity either. I've had it for five years and not once has it ever quit on me. Sure, you have to clean it regularly, but that's the case with any machine. And for about $30, it delivers quite a lot of happiness for me each day, which actually makes it kinda priceless.
What's your favorite coffee maker? Tell us in the comments!