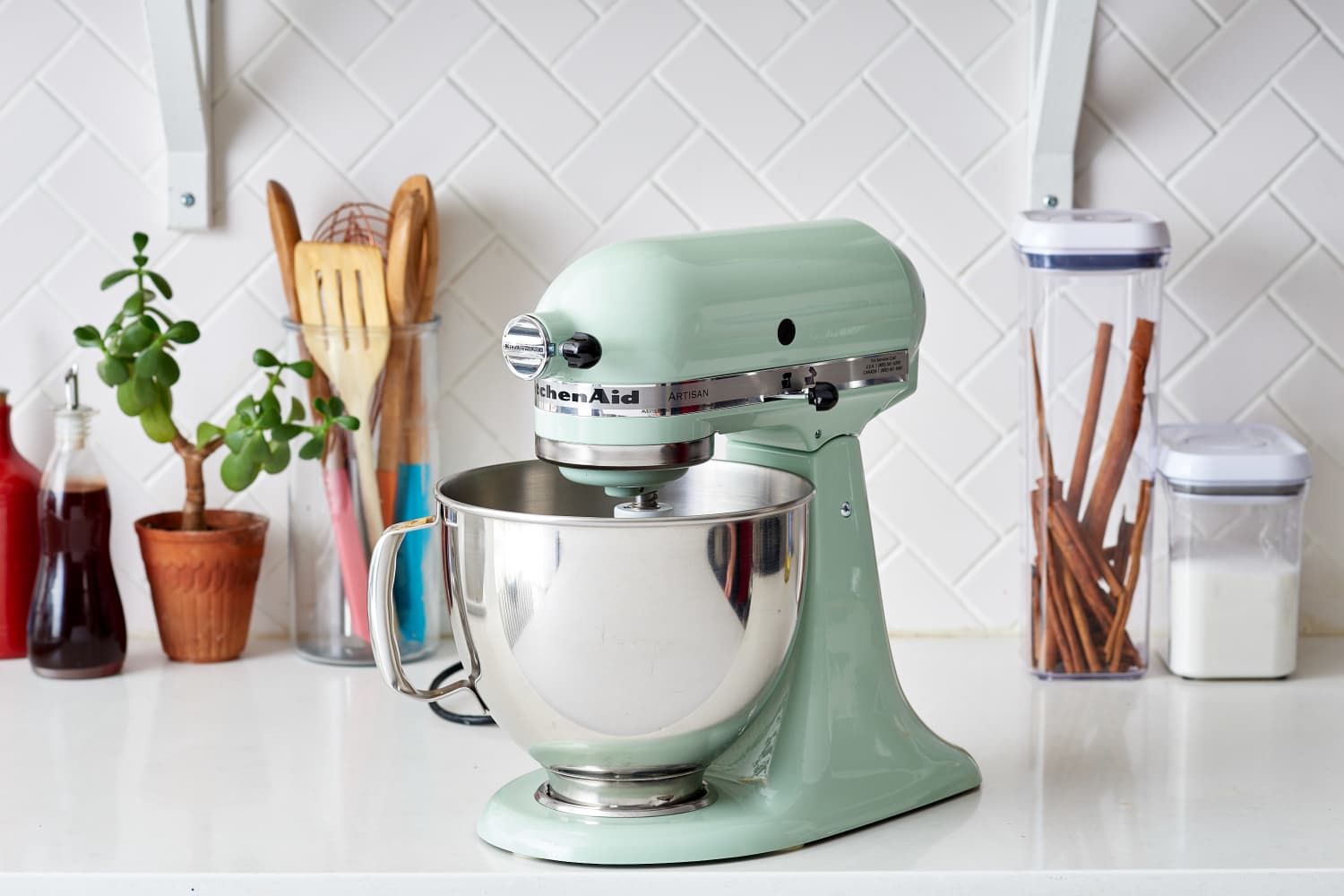 We independently select these products—if you buy from one of our links, we may earn a commission.
I hate looking at cords. Truly. My eye goes right towards any cord poking out on my kitchen's countertop and it just makes me uneasy. But what can you do? Small appliances run on electricity, which means they need to be plugged in, which means a cord is necessary.
Now, plenty of cord ties exist — and I have tried them. I have! The issue with those is that, once the cords are wrapped up, you either have to deal with a shortened cord or you have to awkwardly wrangle and re-secure the cord every time you want to use the appliance. These sorts of ties also look kind of messy, in my opinion. I wanted a different, more streamlined cord-organizing solution — specifically for my KitchenAid stand mixer, which I consider to be a centerpiece in my kitchen (and one of the biggest cord offenders).
Apparently, Google knows me pretty well because I recently got a very targeted ad for The Cord Wrapper. (I'd be annoyed if it wasn't so darn helpful!) I bought a pack of two immediately. And now I want to help Google tell everyone about these things!
To use The Cord Wrapper, you simply clean the spot where you want to stick it (the box comes with two alcohol swabs — one for each cord wrapper), let that dry, peel off the the backing from the adhesive sticker, and firmly apply the cord wrapper to the spot you just cleaned. After waiting five to 10 minutes, you're ready to wrap!
The Cord Wrapper has a scalloped edge and is made from a "synthetic plastic polymer," which is both durable and flexible. This allows you to wrap the cord around the Wrapper easily, as it bends to accommodate the cord while you work. Because of this flexibility, it also accommodates cords of different sizes and can be used with all sorts of countertop appliances, like toasters, hand mixers, and slow cookers. I used my second Cord Wrapper for the super-thick cord on my Technivorm Moccamaster coffee maker.
Truly, my stand mixer (and coffee maker!) has never looked better. I love how easy it is to wrap and unwrap the cord when needed. And from the front, you can't even tell the cord wrapper is there. I'll be buying more, soon, for the rest of my appliances. The real question is, what will I wrap next?
How do you deal with cords on your kitchen countertop? Tell us in the comments below!