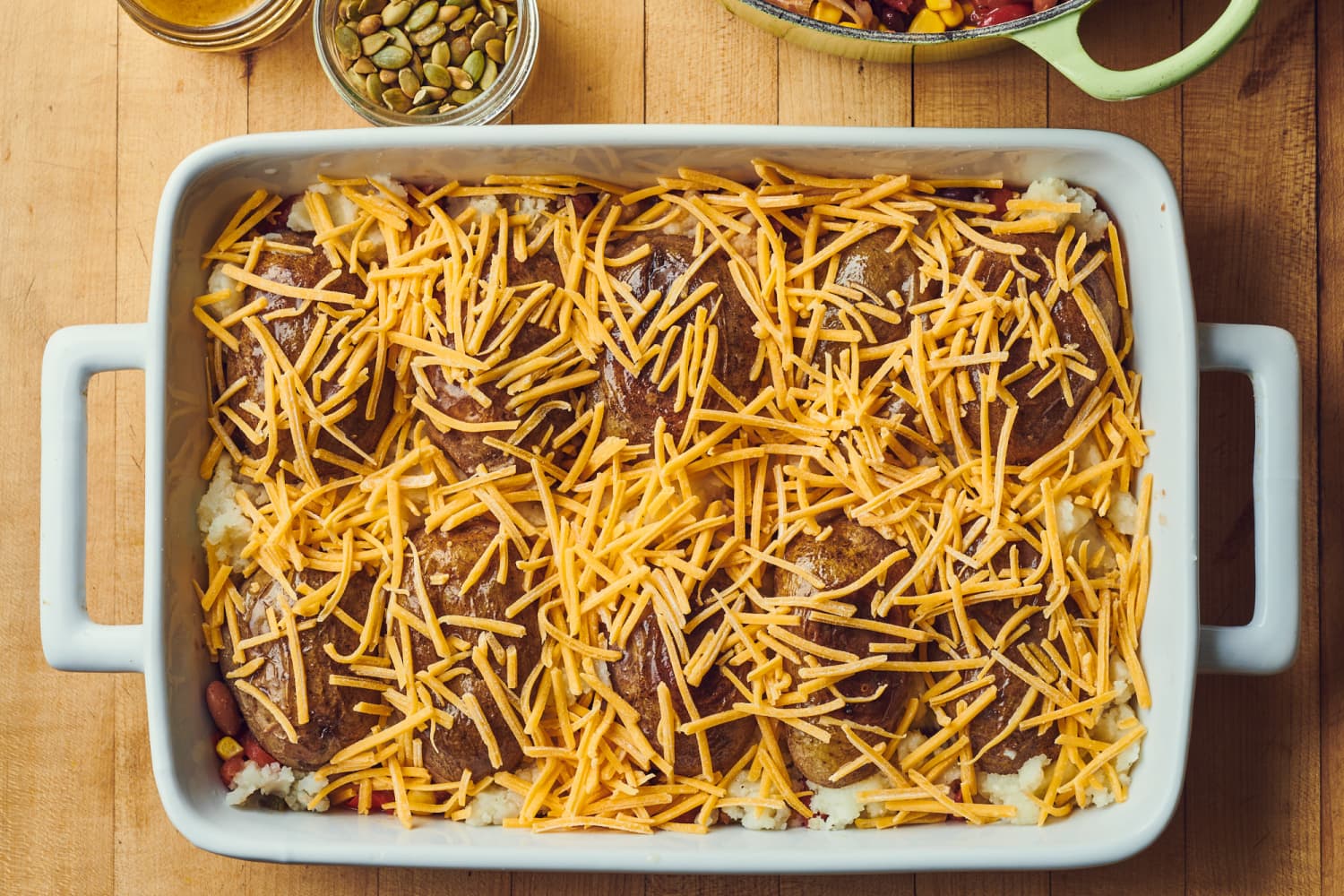 Stores have had fall decor and Halloween displays up for weeks already, but I haven't been ready to release my hold on casual summer suppers until now. The change in seasons brings a change to our kitchens as well. Instead of tomato salads and sautéed zucchini filling our plates, it's time to lean into cozy chili and hearty casseroles featuring our favorite fall ingredients. Let's forge ahead into autumn, dust off the Dutch oven, and focus on flavors that have been dormant for months. In this Power Hour, I'll show you how to plan, shop, and prep for a week of dinners that will get you in the mood for fall. Here's how to do it.
These are the ingredients you'll need to prepare a week of easy fall dinners. Staple ingredients like kosher salt, black pepper, olive oil, and vegetable oils are not included in this list. Make sure to check the pantry, fridge, and freezer for items on this list that you may already have on hand — especially spices and seasonings.
You'll also need toppings for the chili and pizzas. Here are some ideas to personalize your grocery list.
Power Hour: How to Get the Prep Done
Power Hour Meal Prep is the series where we help you put it all together. We show you how to eat well during the week with an hour or two of Power Hour prep over the weekend. Every plan is different; mix and match to find your own personal sweet spot.