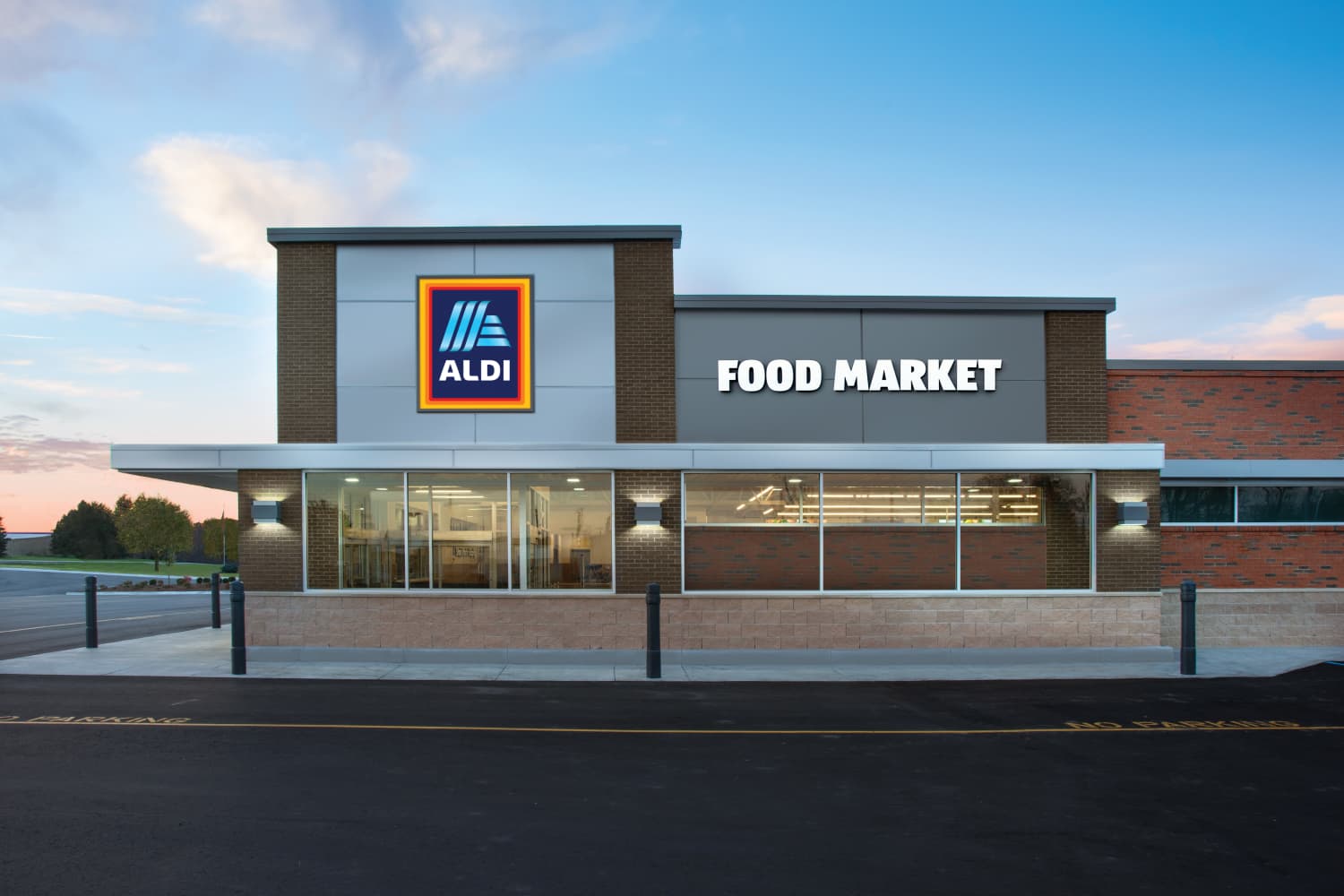 Aldi's freezer section, chocolate display, and unpredictable center aisles get a lot of love, but the department that I always pause at is the bakery. Aldi stores might not have an on-site bakery like lots of other grocery stores, but the section still stocks copious amounts of cakes, cookies, bagels, breads, and more. In fact, the bakery section is so big, the aisle spans the entire length of each store.
With so many options it's hard to decide what to buy. And so here are my picks for the 10 best groceries from Aldi's bakery department.
1. L'oven Fresh Marbled Cinnamon Breakfast Bread, $4.19 for 26 ounces
Cinnamon toast is having a moment, and with this loaf you can experience all of the flavors with none of the work. While toasted and buttered is the simplest way to serve, try stacking the sturdy slices with cheese and apples for a light lunch.
2. Specially Selected Artisan French Baguette, $1.75 for 9.5 ounces
If you're craving a freshly baked baguette, this is the easiest way to get it. Just toast Aldi's par-baked baguettes in the oven and they'll develop a perfectly brown and crispy crust. Serve slices with fresh tomato bruschetta or tear into hunks to serve alongside summery watermelon gazpacho.
3. L'oven Fresh 100% Whole Wheat Bread, $0.99 for 20 ounces
School starts soon and so does the 180-day sandwich-making marathon. Available in 100% whole wheat and honey wheat, these soft slices are taste test approved by my very discerning 7- and 5-year-olds. The best part is that these loaves are a third of the price of similar breads at other grocery stores.
4. L'oven Fresh Hawaiian Sweet Rolls, $1.35 for 12 ounces
Nobody will know that these Hawaiian rolls are not the name brand. These rolls are sweet, squishy (in a good way!), and perfectly sized for sliders and supper side dishes.
5. Specially Selected Naan Flatbread, $3.99 for 17.6 ounces
Naan is my secret weapon for easy weeknight dinners. Turn the pillowy flatbreads into pizza or toasted paninis, serve as a side for stews, or stack bite-sized pieces onto snack platters.
6. L'oven Fresh Keto Friendly Wheat Bread, $3.99 for 14 ounces
Following the keto diet doesn't mean giving up bread forever — especially when loaves like this are available. The bread is softer than other keto-friendly brands, while providing 5 grams of protein and 0 net carbs. Thankfully this bread is easier to find now than when it was first introduced.
7. Simply Nature Thin-Sliced Graintastic Bread, $3.49 for 20.4 ounces
This bread packs a hearty punch in a thin slice. The nutty, seedy bread makes the best sandwiches — like this California sandwich — and tastes nearly identical to the official Kitchn Essentials pick for best whole-grain bread.
8. Specially Selected Sliced Brioche Loaf, $3.45 for 17.6 ounces
Two words: French toast. Soak these thick brioche slices in rich custard then sizzle in melted butter until browned. Try it with the plain or become everyone's favorite brunch cook by picking up the chocolate chip variety. Aldi fans on Reddit love using these loaves for grilled cheeses and PB&Js.
9. Specially Selected Brioche Rolls, $3.69 for 16.9 ounces
Another shout-out for Aldi's brioche breads. These buttery rolls are among the most versatile breads in the bakery. Heat them in a low oven until warm then serve with soup or salad — and don't forget about them come Thanksgiving! Slice them in half to serve with burgers, pulled pork, or summer veggie sandwiches.
10. Bakeshop Gourmet Cookies Assorted Varieties, $2.85 for 10 ounces
I can't walk through a bakery without tossing something sweet into my shopping cart. These soft-baked cookies are the best Aldi has to offer, and at a price that can't be beat! With varieties like chocolate chunk, oatmeal cranberry, and kitchen sink, they are perfect for eating on their own or for making DIY ice cream sammies.
What are your favorite Aldi bakery buys? Tell us in the comments.