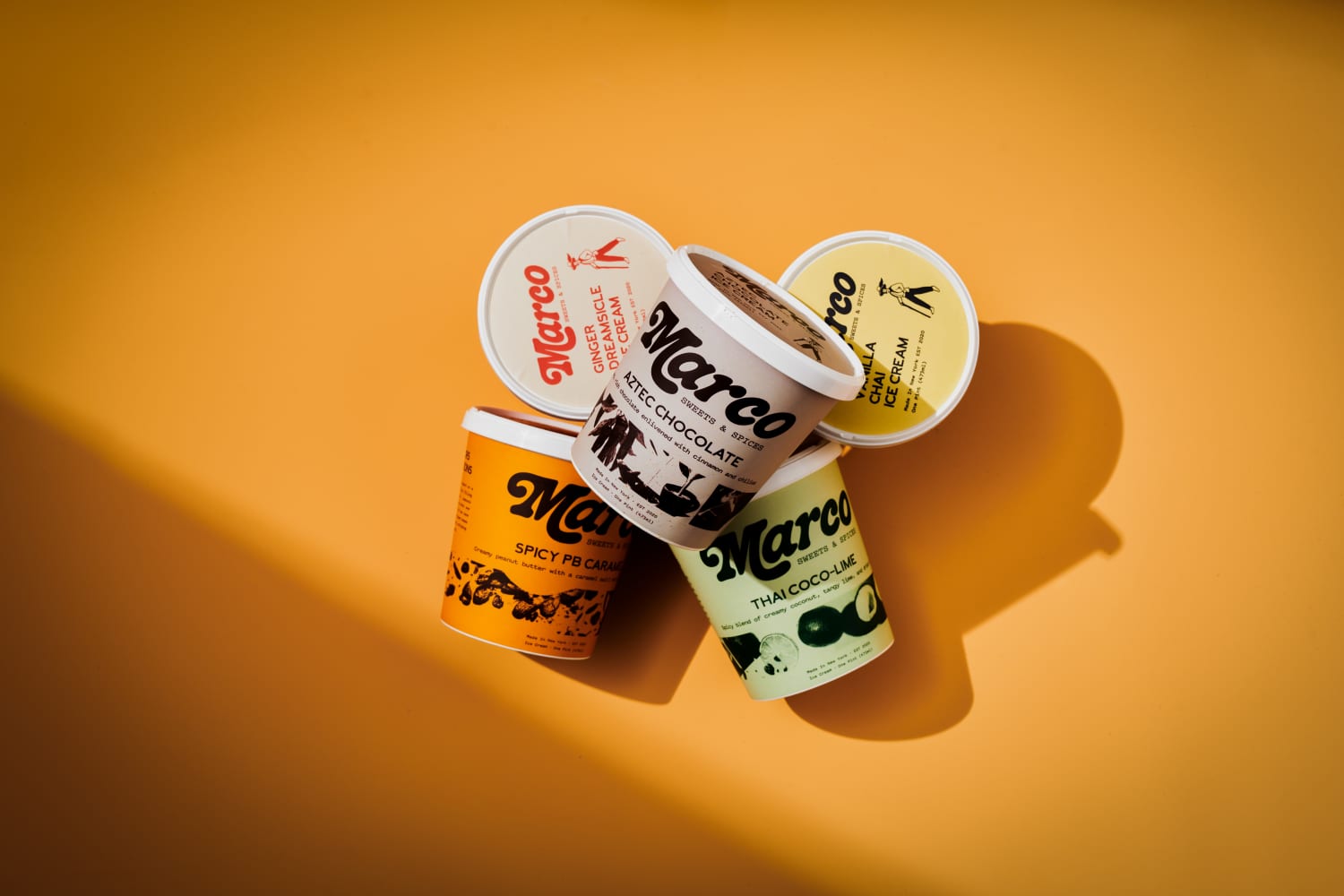 We independently select these products—if you buy from one of our links, we may earn a commission.
As a kid, there was nothing better than hearing the jingling of the ice cream truck driving down your street. Sure, your palate has probably developed beyond Bomb Pops and ice cream sandwiches since then, but that nostalgic need for frozen sweet treats in the summer never quite goes away. That's why we love the sumptuous, gourmet ice cream flavors from Marco Sweets and Spices. They satisfy that longing for carefree summer fun while catering to grownup tastebuds. And the editor-favorite brand just announced a sale to celebrate Labor Day Weekend! Enter code LDW20 at checkout, and you'll get 20 percent off your order now through Monday.
If you haven't yet had the pleasure of sampling their spice-driven ice cream, Marco is a direct-to-consumer brand that creates unique flavors based on the founder's travels. We're big fans of their internationally inspired concoctions, like Thai Coco-Lime, Aztec Chocolate, and Turkish Mocha. And while Marco's flavors are globally influenced, the ice cream is actually made right here in the United States from fresh, high-quality ingredients.
As if you needed any more convincing to sample these delectable desserts, you can get them for less now through Labor Day (Sept. 6)! Our suggestion? Stock your freezer with a five-pint case now, and you'll be enjoying these delectable treats for a while — or at least five days.
Buy: Marco Ice Cream Case, $44 (normally $55)