This gorgeous Melon Caprese can be served as a light appetizer or simple side salad next your favorite grilled protein. Sliced watermelon, cantaloupe and honeydew melon are layered with fresh mozzarella and basil. Before serving, tuck rosettes of prosciutto (optional) for texture and salty flavor and drizzle the entire platter with honey for sweetness and balsamic glaze for tanginess.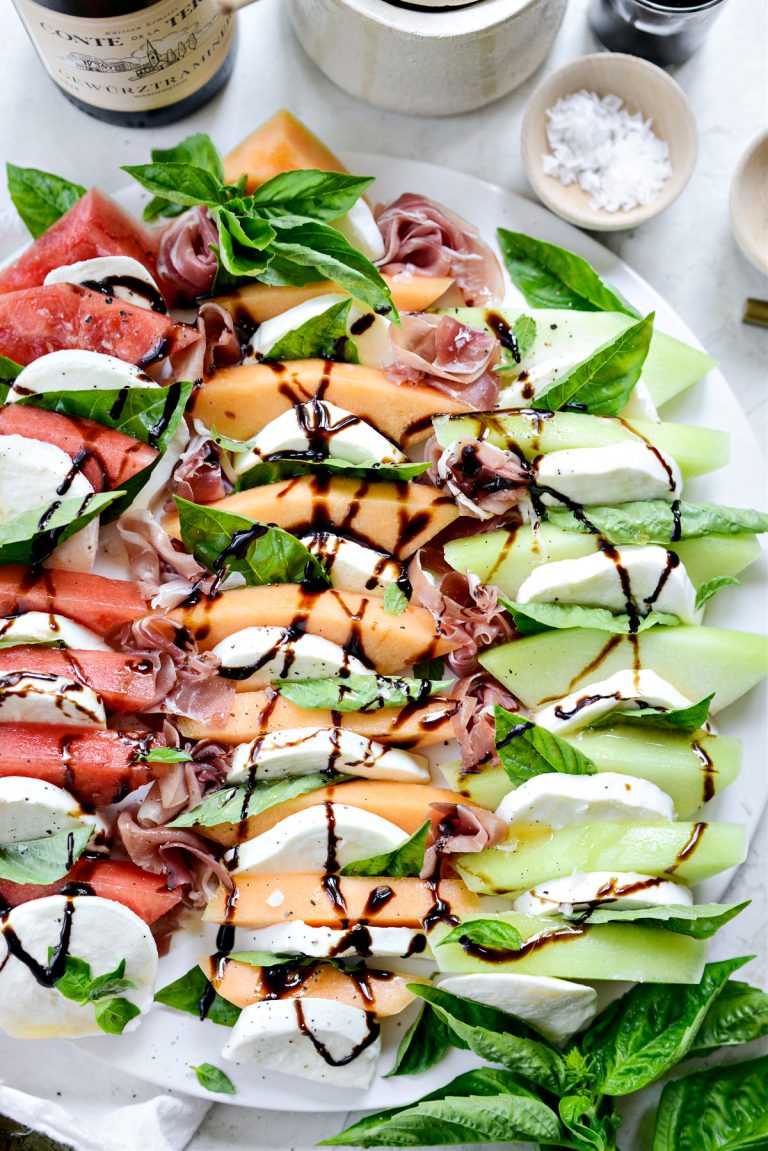 Caprese is one of the most beautiful salads.
Layers of colorful ripe fruits (or vegetables) with fresh mozzarella, basil and a drizzle of reduced balsamic. It's a mosaic of sorts and I absolutely adore them! Not only because caprese is way easy to prepare (especially perfect for last minute gatherings) but also because it's fresh, impressive and delicious. You may recall, last summer when I made an epic summer garden tomato version. This year, I was set on making a melon version.
Each melon works perfectly with the neutral flavor and creamy texture of fresh mozzarella. Finish it off with a pinch or two of coarse flaked sea salt, ground fresh black pepper and then drizzle everything in honey and balsamic glaze. I also tuck in little rosettes of torn prosciutto for the best sweet and salty situation.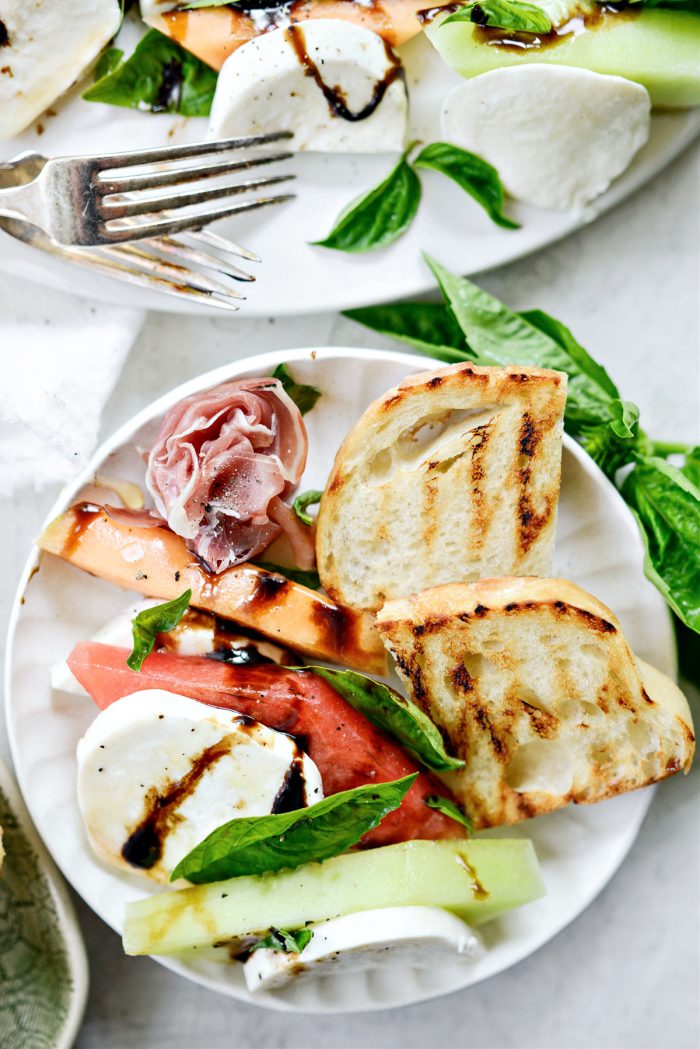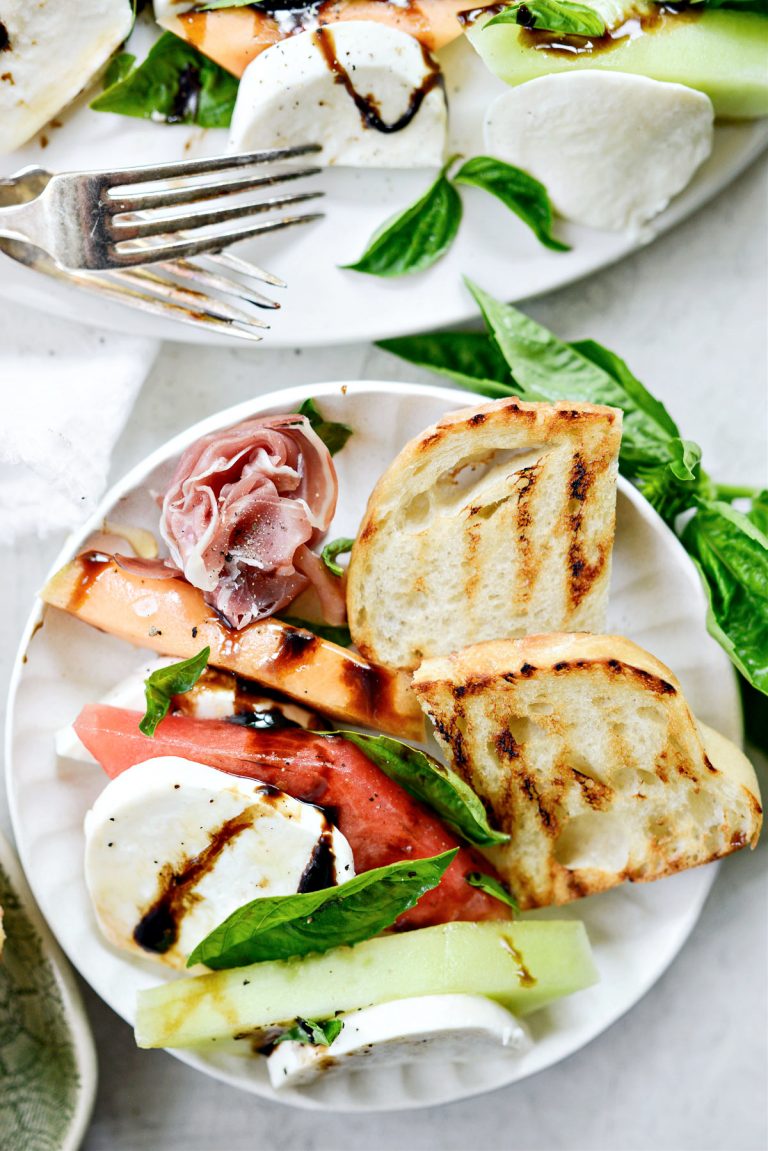 Serve it with grilled Italian bread and prepare to fall in love.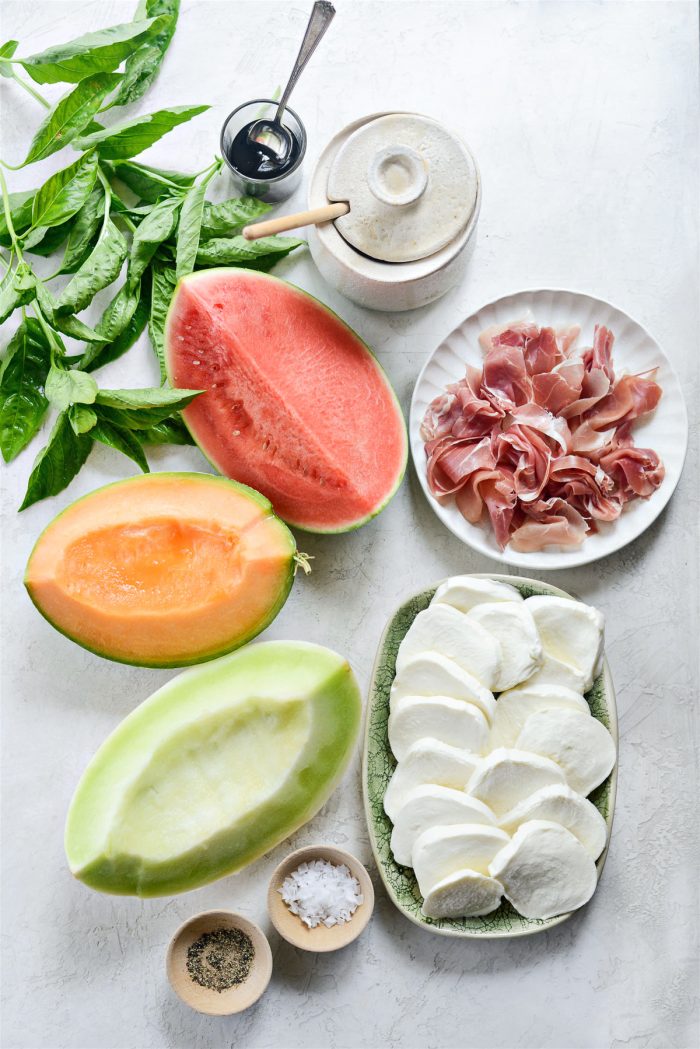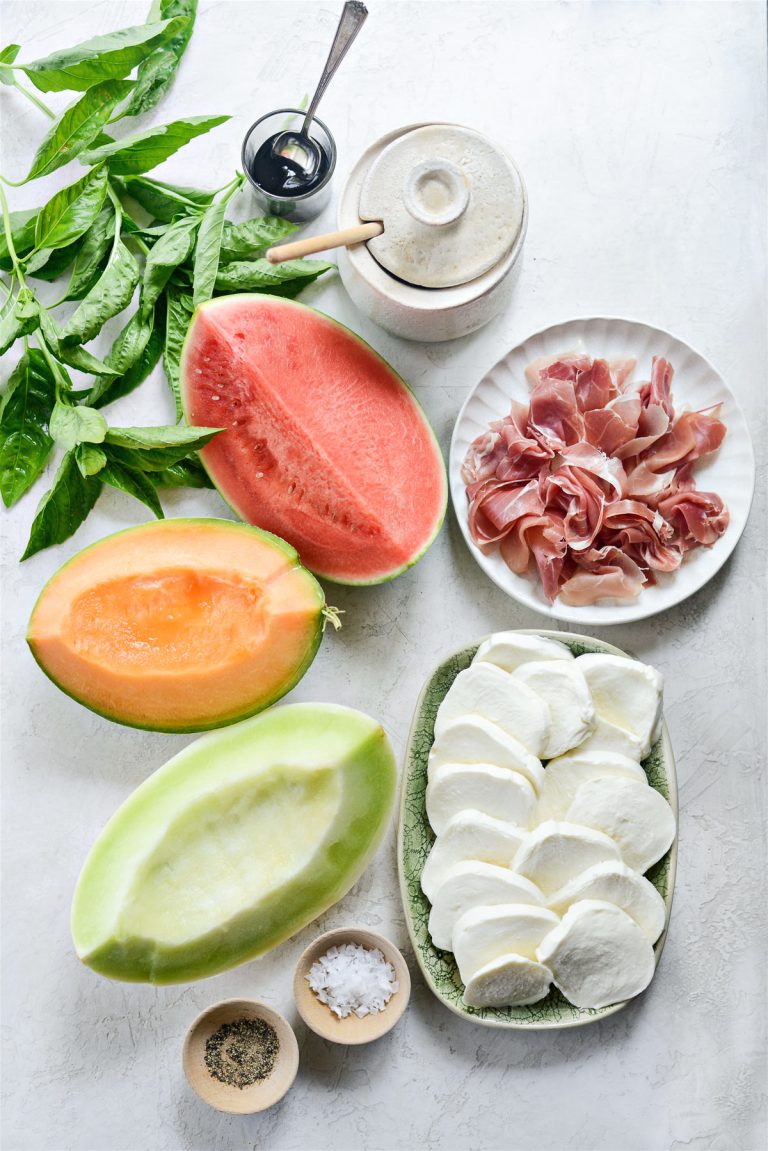 To Make This Melon Caprese You Will Need:
watermelon (seedless personal size)
cantaloupe
honeydew melon
fresh mozzarella
basil
honey
balsamic glaze (homemade or store-bought)
flaked salt
ground black pepper
grilled bread (optional – for serving)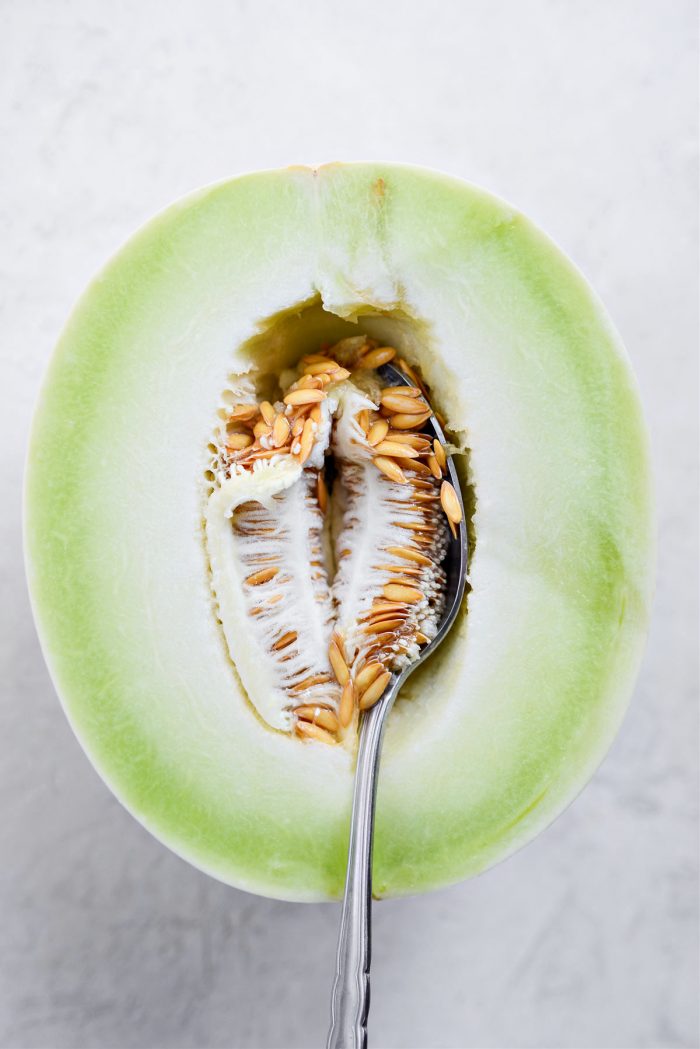 Wash the outside of each melon well and pat dry. Cut in half and scoop out the seeds of the cantaloupe and honeydew.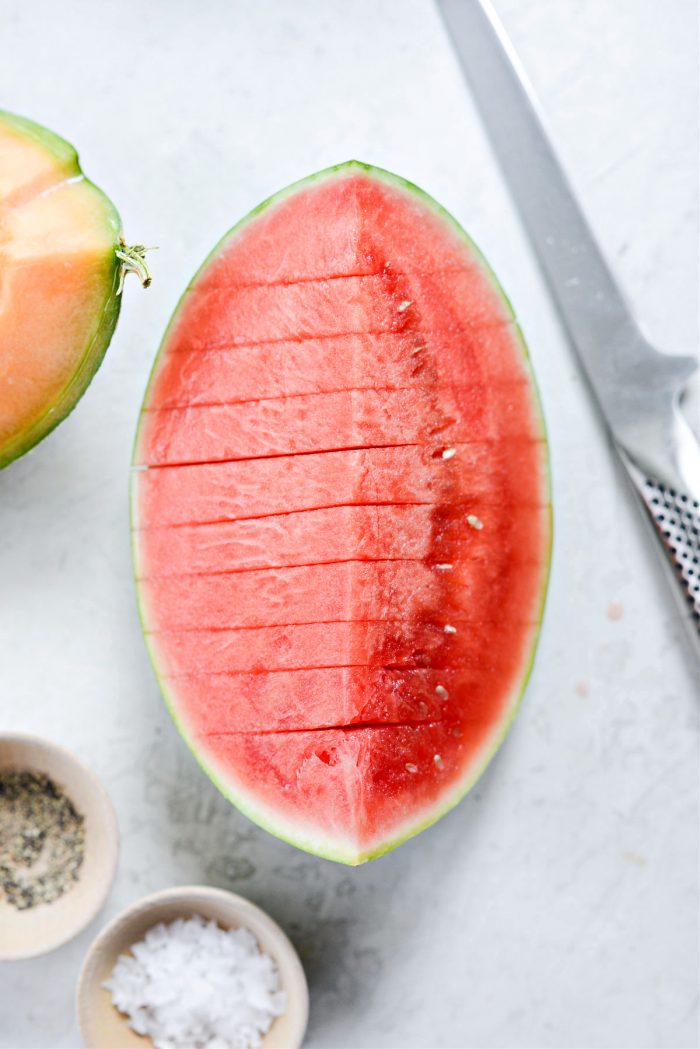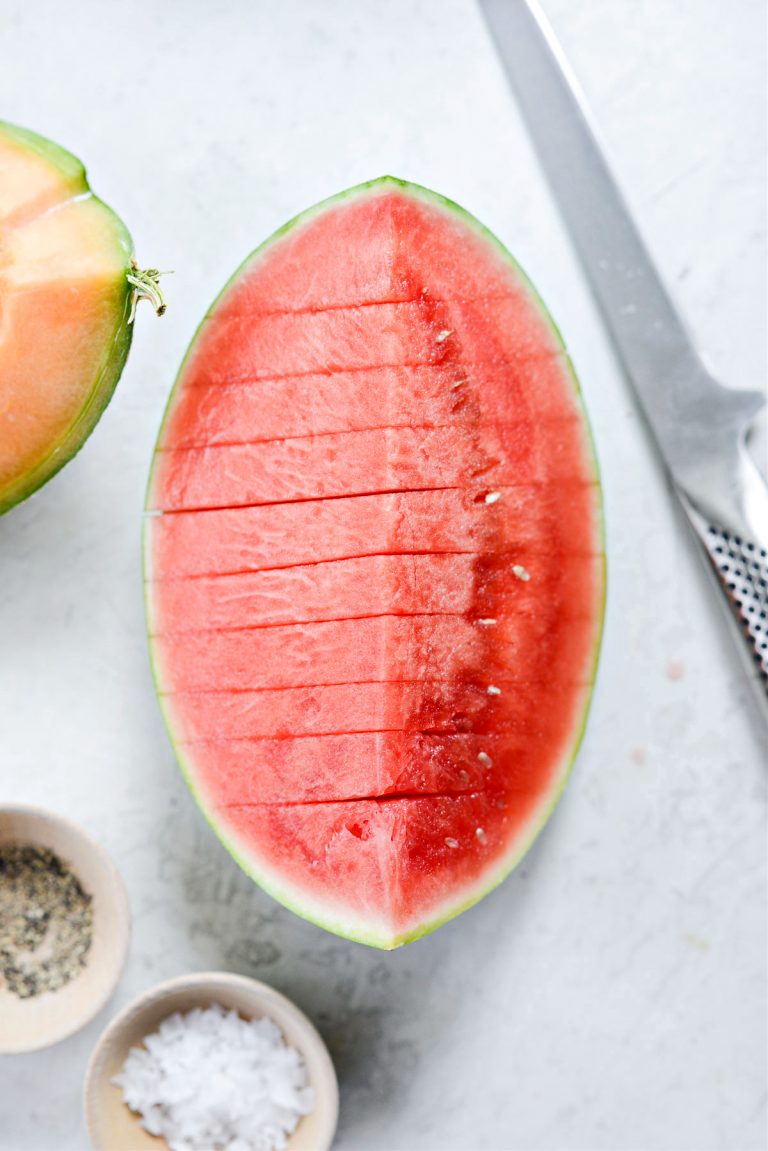 Using 1/4 of each melon, slice horizontally in 1/2-inch strips.
Note: Using a personal size watermelon that is similar size to honeydew and cantaloupe helps keep the wedges more uniform
Run a flexible knife (I use a boning knife) around the edge and underneath between the flesh and rind, until the melon slices release. I do slice off the corner tip of the watermelon, just so that it will lay evenly next to the others. I'll just snack on those pieces later.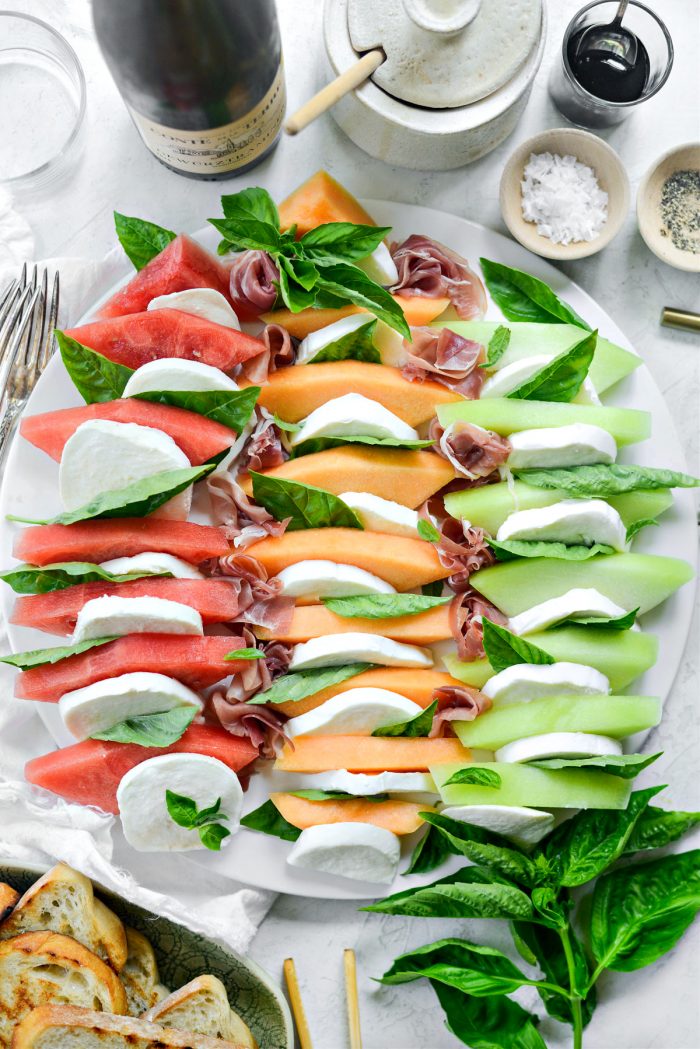 Arrange basil, melon and fresh mozzarella in rows and repeat. I do slice the mozzarella in half for thinner slices of melon. Then haphazardly shape torn pieces of prosciutto into rosettes and please them between the different rows of melton. However, if vegetarians are in attendance, you could also serve this on the side or not at all.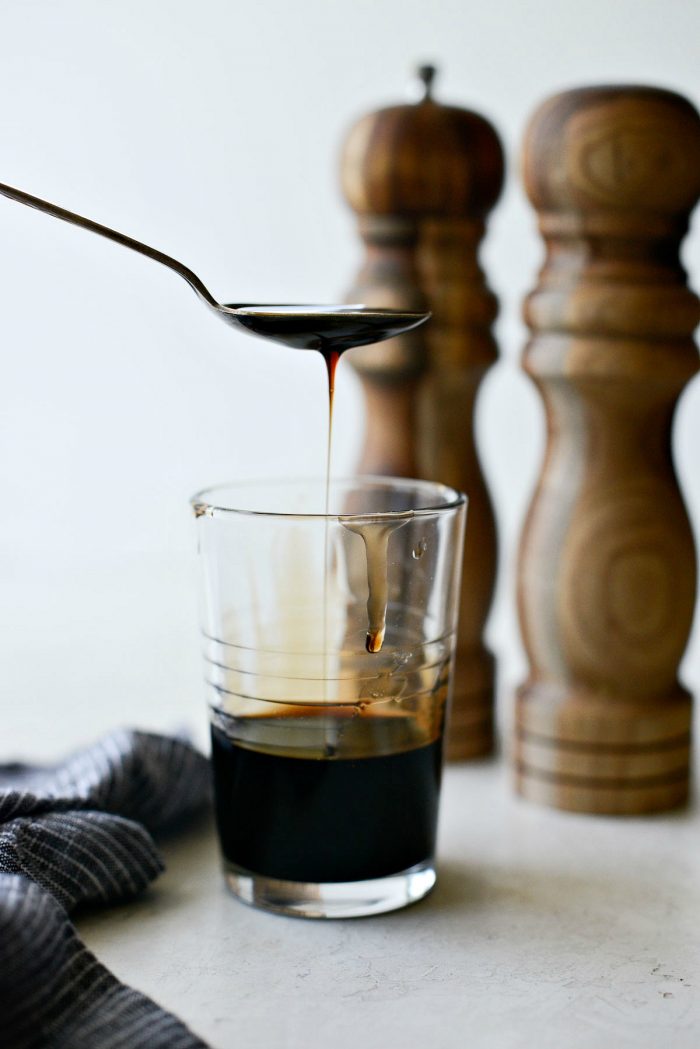 Whether you make your own balsamic glaze reduction or not is up to you. I personally, will do whatever it is I have time for. Truth be told, I always have (three!!) different types of balsamic glaze on hand just incase I need it.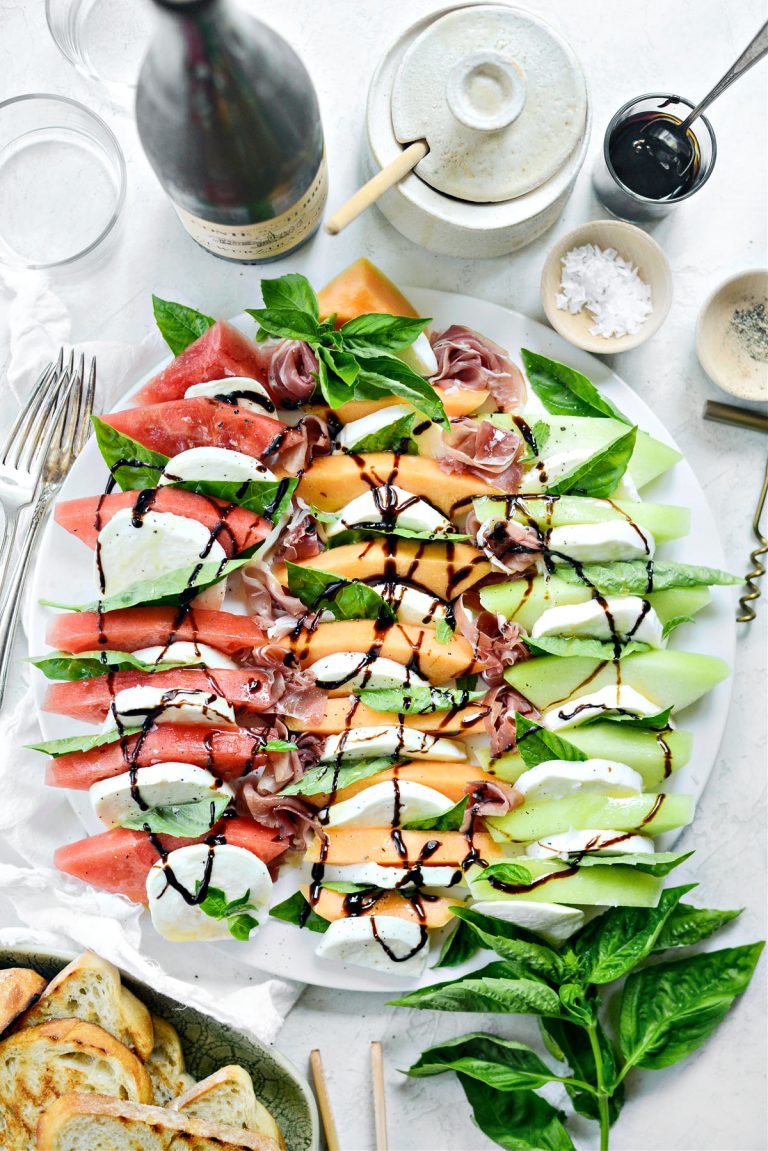 Lastly, drizzle the melon caprese with honey, balsamic glaze and sprinkle with a few pinches coarse flaked salt and freshly ground black pepper.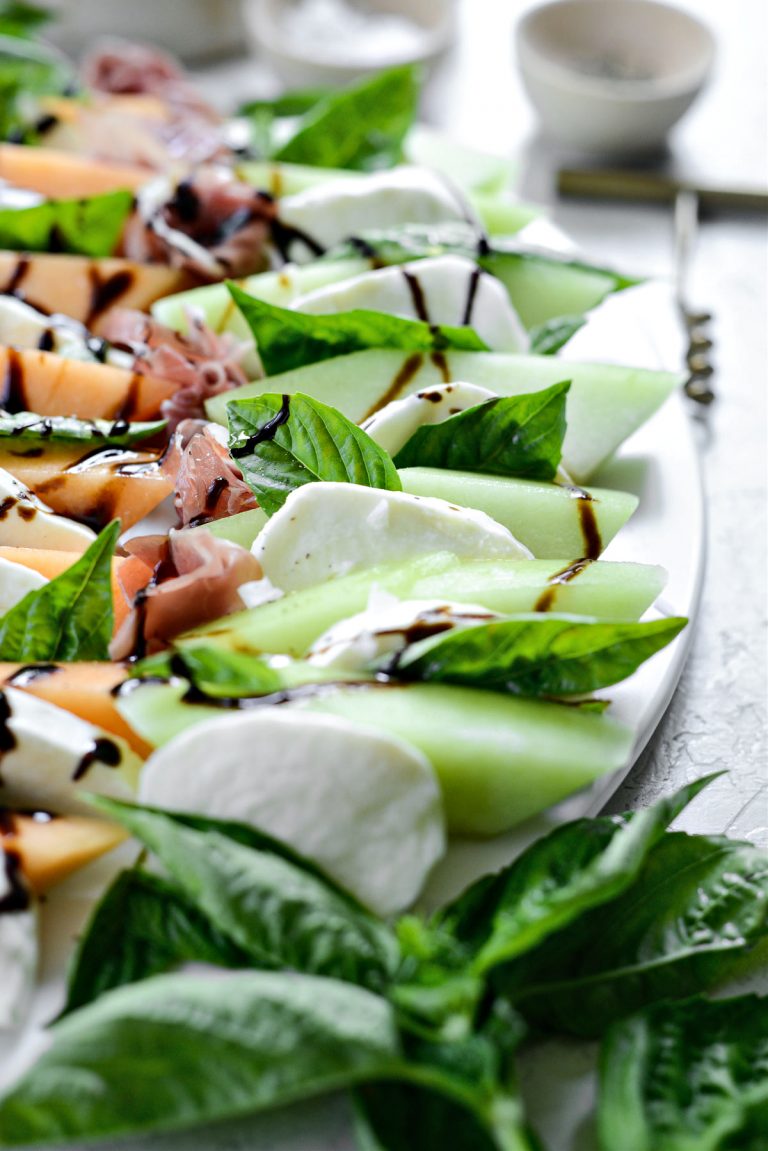 And, if you're wondering, how melons pair with prosciutto?
…the answer is: beautifully.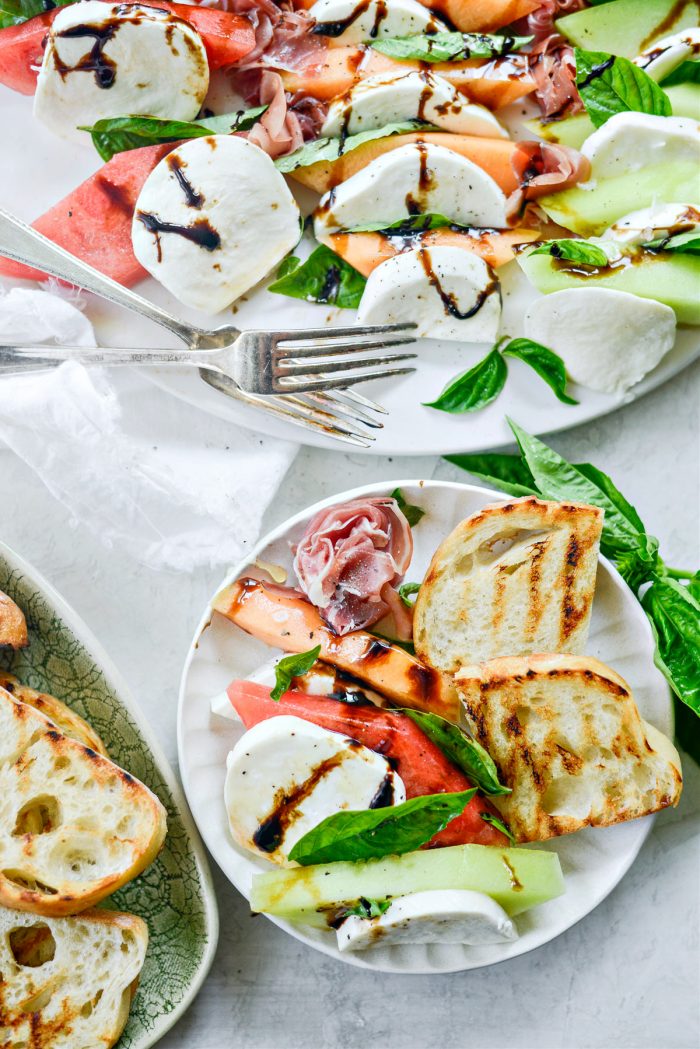 No matter how you decide to serve it, as an appetizer or light salad, I like to have a tray of grilled bread nearby. I feel it's a great vehicle for the melon caprese to go from plate to mouth.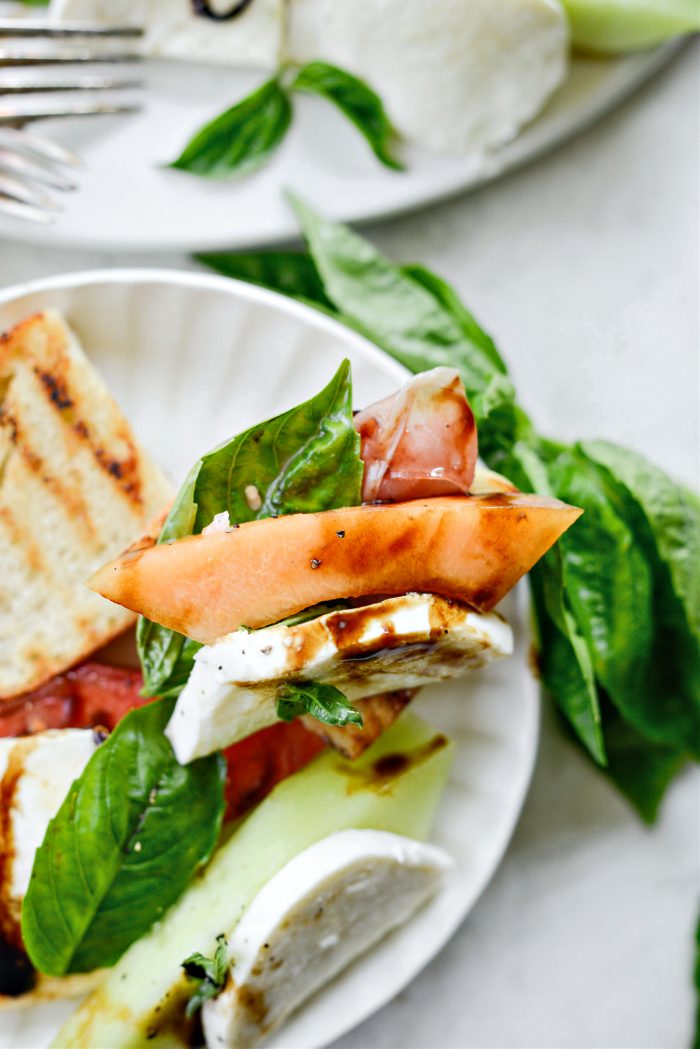 Enjoy! And if you give this Melon Caprese recipe a try, let me know! Snap a photo and tag me on twitter or instagram!
This post may contain affiliate links.