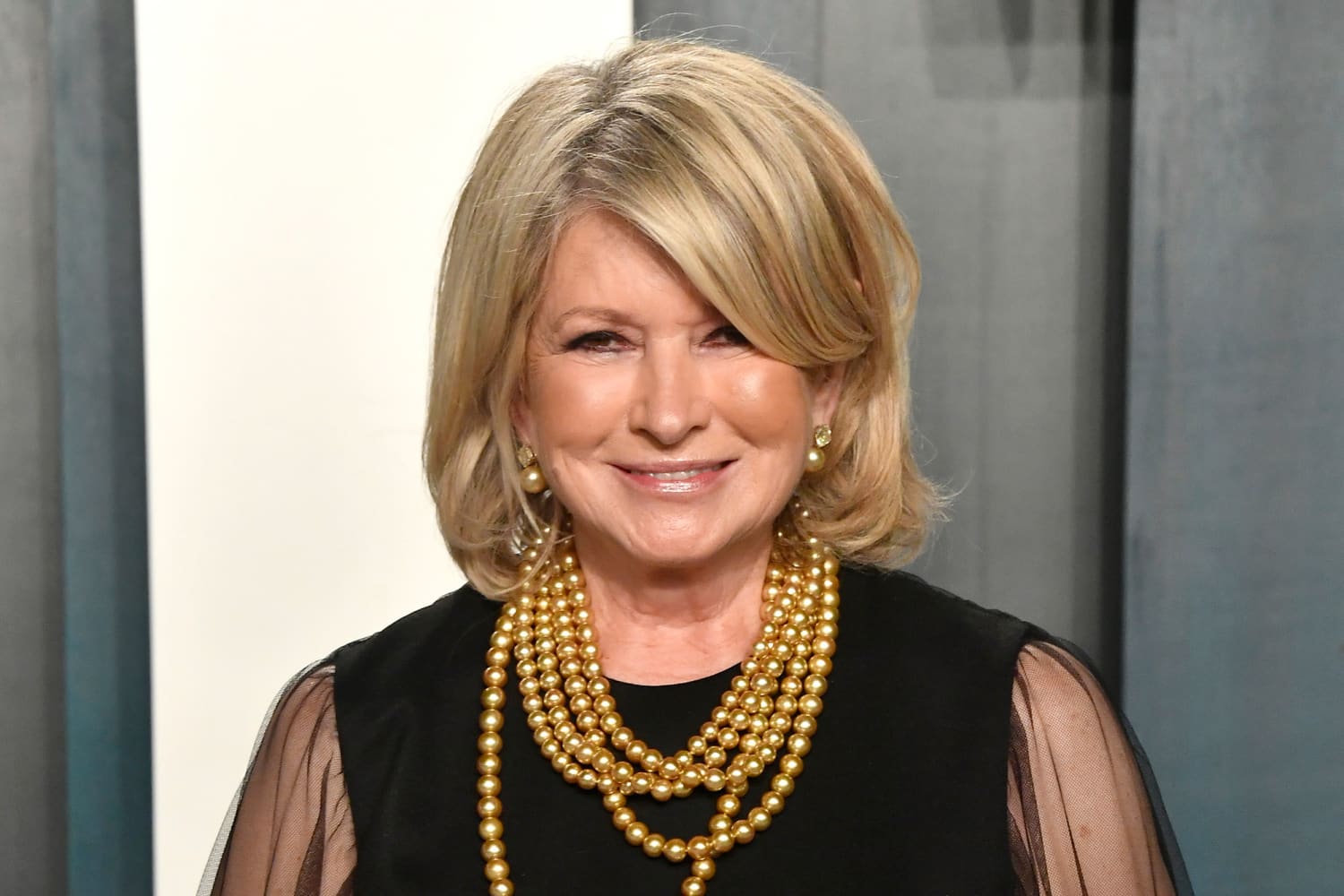 We independently select these products—if you buy from one of our links, we may earn a commission.
Ever since I investigated Martha Stewart's unusual trash bin situation, I've been thinking a lot about the Queen of Domesticity. I've watched this mesmerizing video of her impeccable kitchen renovation on repeat, and every time I play it back, I become a little more convinced that Martha really does know best. This time, I noticed her set of pantry storage containers!
In the clip, Martha discusses the importance of "decanting" shelf-stable ingredients and dried goods into jars or storage containers so they last longer and stay fresh. I've been decanting for years and thought my system (an assortment of Mason jars and other random containers and methods) worked just fine. But Martha's clear containers have silicone-seal lids with secure latches, and thoughtful add-ons. I wondered: Was I missing out?
I started scrolling through the Macy's website, where Martha (in partnership with popular storage brand Progressive International) sells her very own line of storage containers — not to mention, cookware, tools and utensils, and even pretty glassware. As I browsed all of her container options, I noticed they were all uniquely designed for specific ingredients. It's the little touches that sold me: The grain-to-water ratio table that came with one bin. The measuring guide that's printed on the sides, so I can easily tell how much flour, or granola, or whatever I have left. And the included scooper was a bonus, too.
I'm happy to report that I've been using my new storage containers for a few weeks and I'm in love! Seriously. This is one of the best kitchen upgrades I've ever made.
The lids, in general, are great. I can even open them one-handed, which has been a game-changer in my oddly busy kitchen. I love the tall rectangular bin, because it holds extra-long pasta shapes (I used to put my open boxes of pasta back in the cupboard, sealed in a single-use plastic bag). But my favorite container of the bunch is definitely the flour keeper. I didn't realize how inefficient my flour system was until I had this baby! I always stored flour in the freezer, with the bag folded down over itself. The first time I used the Martha flour bin, I was blown away by how much easier it was to open and scoop — minus the usual flour mess all over my counter. Plus, with the tightly sealed lid, my flour will now last longer and avoid picking up any "freezer smells." I've already ordered a second flour container for my whole-wheat flour.
Of course, they look smart, too. I've left the cereal bin on my counter for days, rather than storing it away in the cupboard. It's just so pretty, and seeing it makes me happy!
While there are a lot of food storage containers on the market, I have to say these are really the best. And not just because they're from Martha. You can really tell these containers were made for people who love to cook and do it often.
Do you have storage containers that you love for your dry goods? Tell us about them in the comments below.