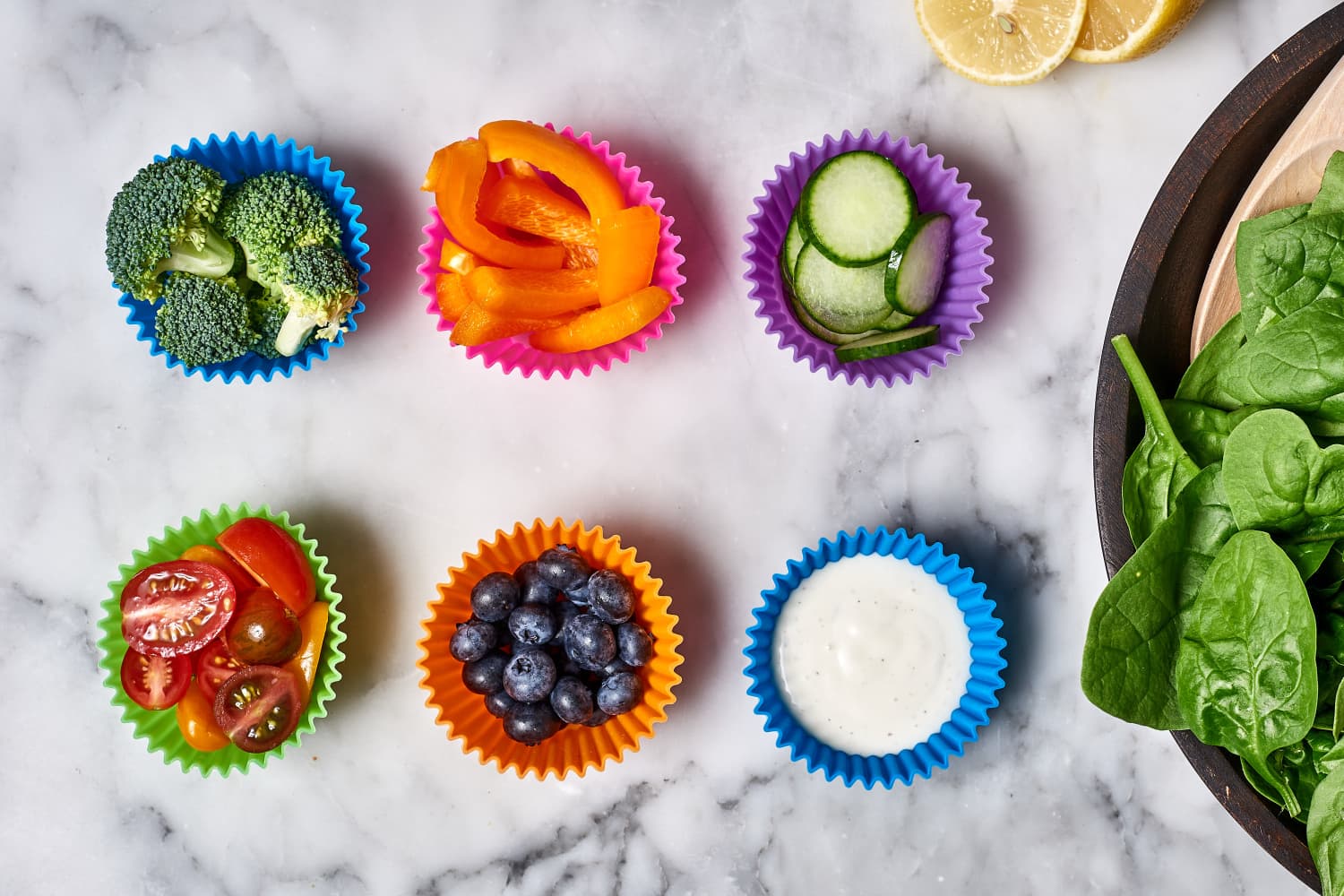 We independently select these products—if you buy from one of our links, we may earn a commission.
The cheap, colorful, reusable liners are easy to wash and come in multipacks so you can get tons of use out of them — which is a good thing, considering the many different ways Redditors have figured out to use them. One of the big uses for cupcake liners when meal prepping is separating items like nuts, crackers, and chips from each other in snack boxes or when preparing DIY versions of Starbucks's protein boxes. Using the cupcake liners this way is "The best thing I've seen on Reddit," according to one commenter. "Now I can't live without them!" They help keep flavors and textures from mixing, keeping your crackers and other crispy snacks crunchy and your cheese and fruit fresh. And, since they come in a rainbow of colors, they make meal prep more fun and colorful.
Another prepper found the small, flexible liners solved an additional problem: how to pack rice with stew or curry-type dishes. "Divided round containers don't exist. Rectangle ones are too bulky for small lunch bags," the poster said. So, to solve the issue, they simply put the stew into the round container and set a cupcake liner full of rice on top. Instead of sitting next to the saucy main dish and becoming soggy, the liner keeps the rice separate and fluffy until it's time to eat.
Other Redditors use the liners to hold the space for fresh food added to their packed lunches at the last minute — a placeholder or landing place, of sorts. Before you even get to the lunch-packing part, though, the liners also work well for organizing your mise en place for cooking, too!
Do you use silicone cupcake liners for meal or lunch prep?