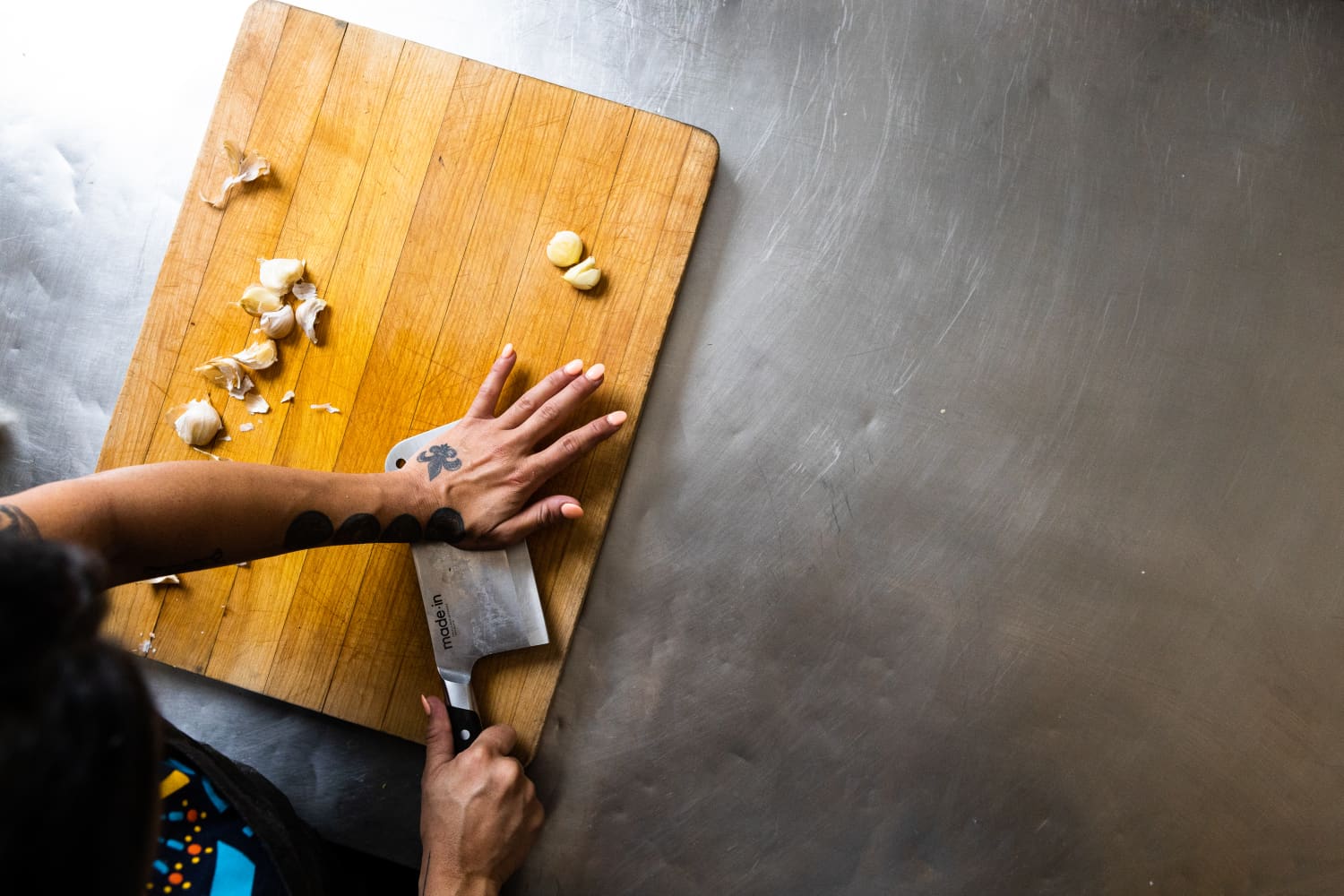 We independently select these products—if you buy from one of our links, we may earn a commission.
There are some kitchen tasks that seem daunting, like spatchcocking a chicken or slashing a butternut squash. But if you have a super sharp and strong knife designed for force in your hand, there's nothing you can't slice through. Enter Made In's newest launch that dropped today: the Limited Edition Cleaver! Constructed to handle all the hacking, this knife will be your go-to strong blade, no matter how big or small the task.
Wielding a cleaver in the kitchen already looks pretty serious, but Made In's stainless steel blade and rich ebony wood handle combo are a sight to behold. Like the editor-approved bread knife and constantly sold out santoku, the cleaver is handcrafted in Thiers, France, by fifth generation bladesmiths. It has a thick seven-inch blade, angled for precision. The shape of a cleaver provides more force than a chef's knife, so those bones, tendons, and all the tough, challenging bits on proteins? They'll meet their match!
And before you think cleavers are only for breaking down chickens, remember that super-sharp knives are essential for pretty much every kitchen task. Ever try to slice a tomato or mince an onion with a dull knife? Exactly. Cleavers are as good at portioning ribs as they are at dicing a mirepoix. And Made In products are developed with professionals in mind, so they know their way around a sharp, properly honed, multitasking knife.
Made In gives thought to every detail, and if this launch is anything like their other products (hello, carbon steel skillet and grill pan), it's sure to sell out. So if you've ever struggled to slice open spaghetti squash or tackle tendons, it's time to consider the cleaver. But remember, limited edition means limited time, so check out Made In before it's too late.