This Lemon Poppy Seed Zucchini Bread is super moist and delicious! Shredded zucchini is mixed in a simple batter bursting with lemon and studded with poppy seeds. Baked sprinkled with turbinado sugar for a touch of crunch and sweetness. Yields 2 loaves.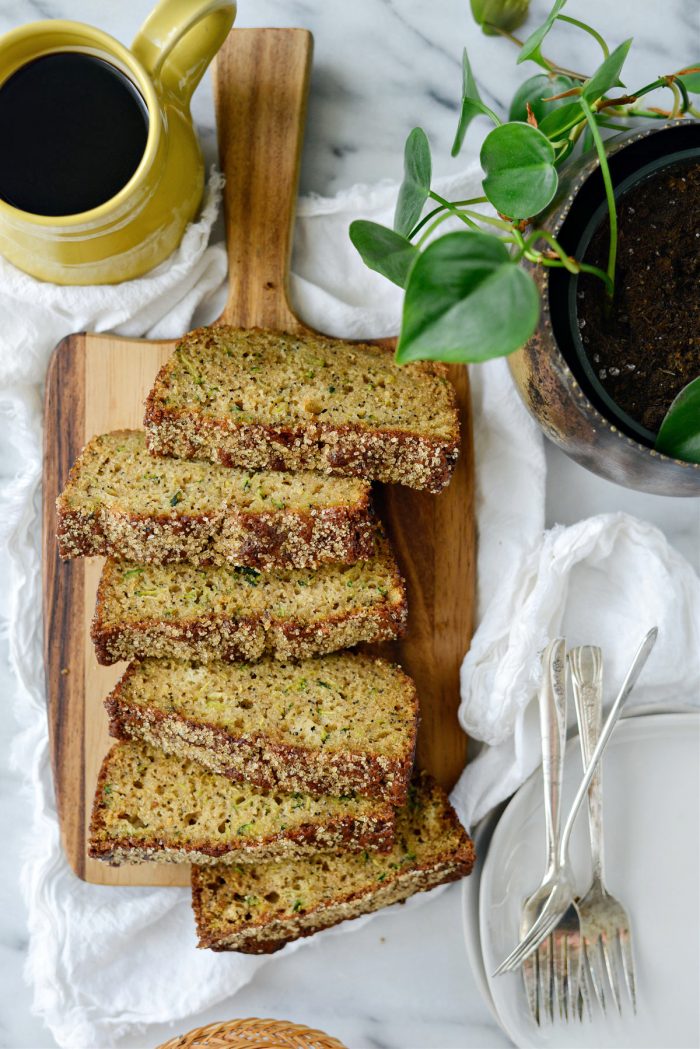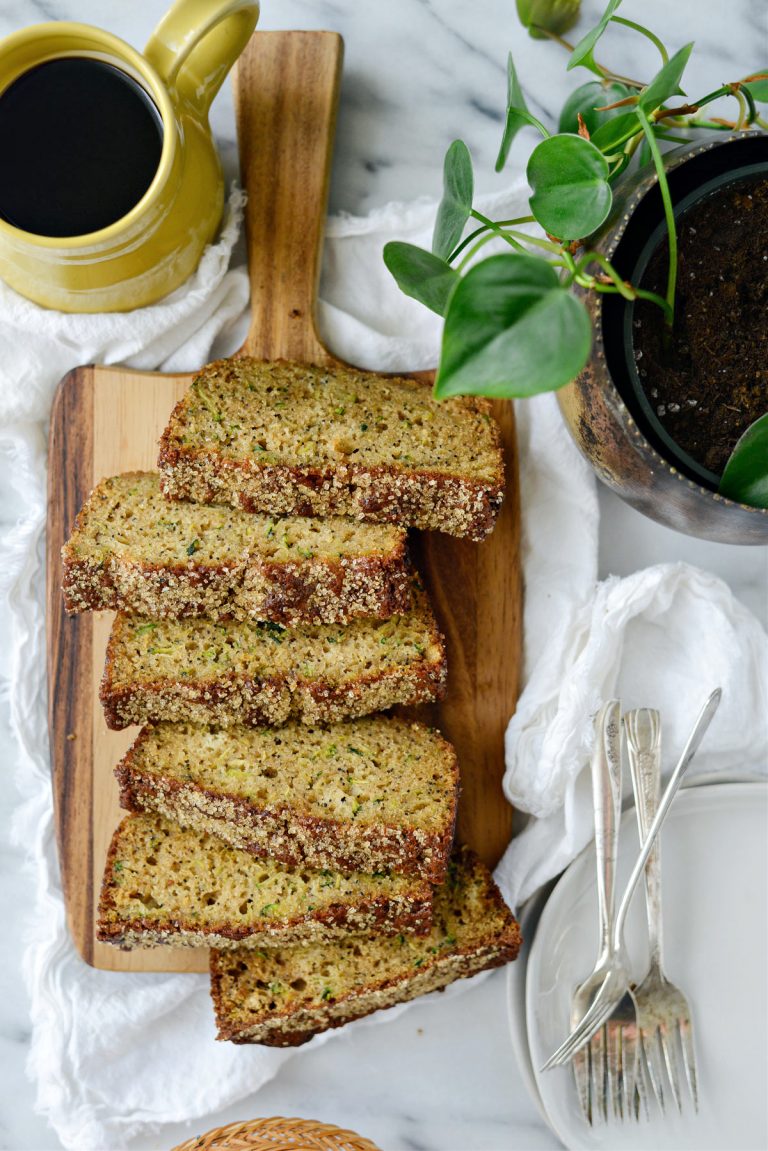 Turn zucchini into a slice of lemony heaven.
Originally I made this a few weeks ago. I was SO excited to share this recipe because not only is it zucchini season and most of us are up to our eyeballs with it, but mostly because this lemony bread truly is amazing. If there's one thing to know about me, I'm a huge fan of everything lemon, and this quick bread fits the bill. However, after I shot this recipe and sat down to edit the photos they were no where to be found. All I got from my SD card was a big fat "unable to load". Needless to say, I was bummed.
But this recipe needs to be in your life, so I rescheduled it for this week and reshot the whole recipe. Again. #worthit
A little later than sooner, but I promise you this lemon poppy seed zucchini bread won't let you down.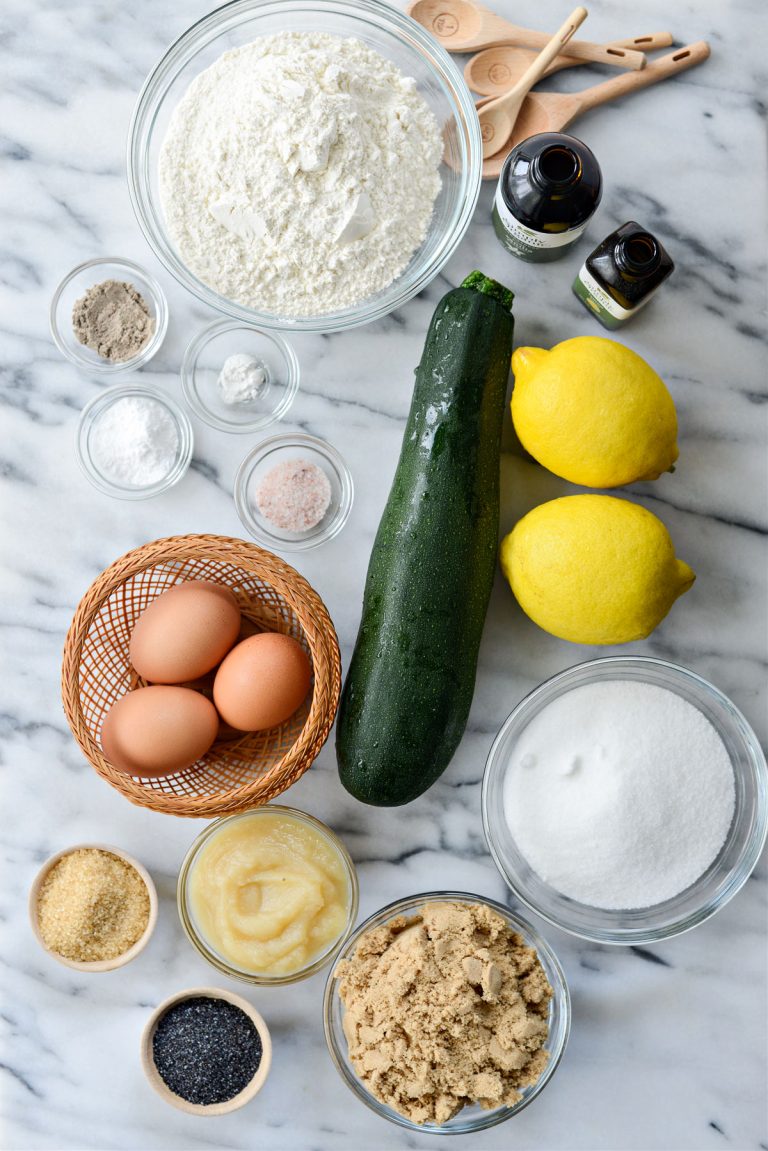 To Make This Lemon Poppy Seed Zucchini Bread You Will Need:
unbleached all-purpose flour
baking soda
cardamom
fine salt
baking powder
granulated sugar
light brown sugar
lemon zest and juice
extra light olive oil
eggs
vanilla extract
lemon extract
zucchini
poppy seeds
turbinado sugar
Preheat your oven to 350° and grease two standard loaf pans.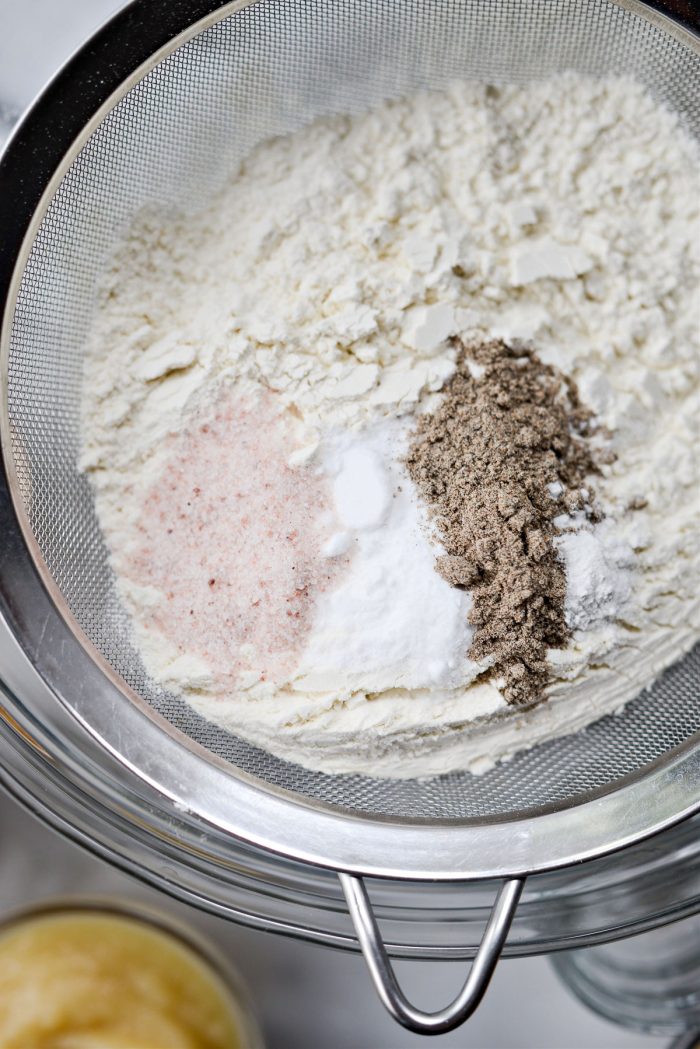 Add 2 cups flour, 2 teaspoons baking soda, 1 teaspoon ground cardamom and 1/4 teaspoon baking powder.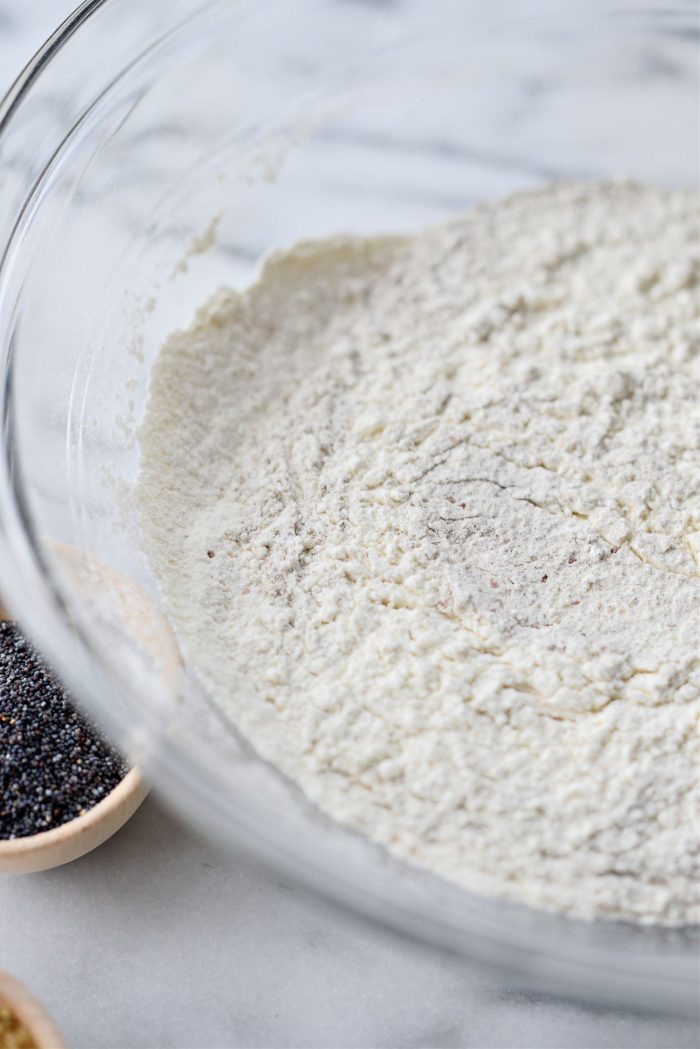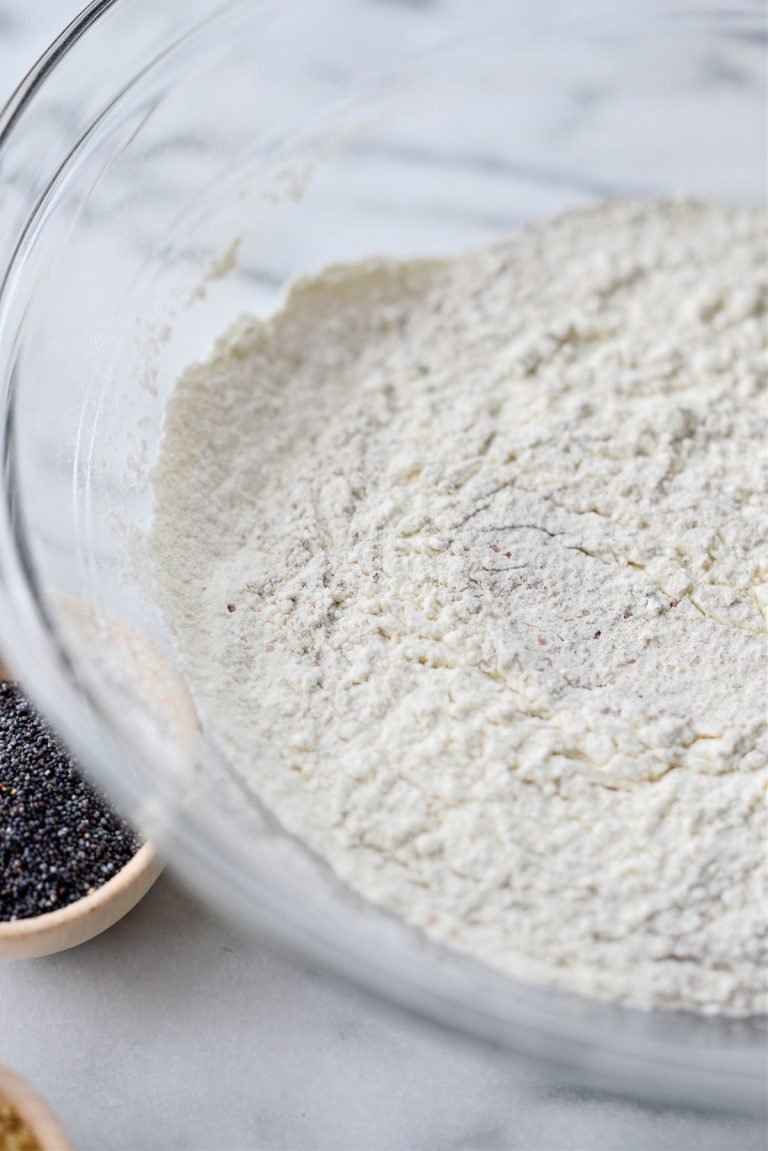 Sift into a large bowl and set aside.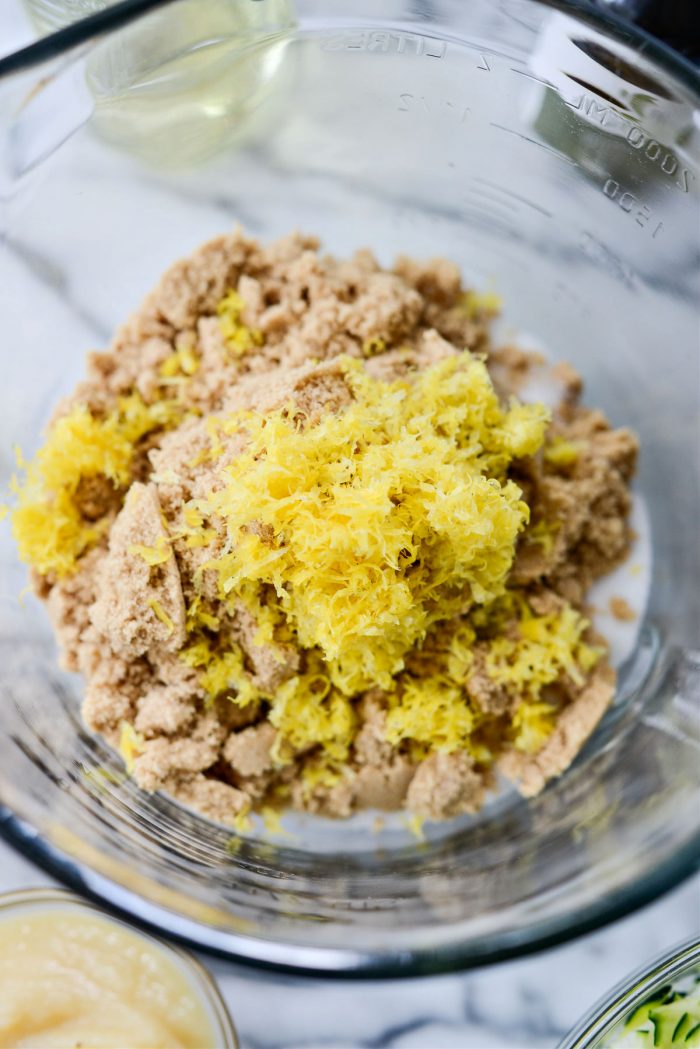 In a separate bowl, add in 1 cup both granulated sugar and light brown sugar. To that, add the zest of 2 large lemons.
Use your (impeccably clean) hands and massage the sugar and zest.
Break up any clumps of sugar until it resembles wet sand.
To that, crack in 3 large eggs and measure and add in 1/2 cup extra light olive oil, 1/2 cup unsweetened applesauce, 2 tablespoons fresh squeezed lemon juice, 2 teaspoons vanilla extract and 1 teaspoon lemon extract.
Whisk well until incorporated.
Clean and trim the zucchini before cutting in half lengthwise. Use a spoon to scrape out the seeds and then grate the zucchini on the largest holes of your box grater.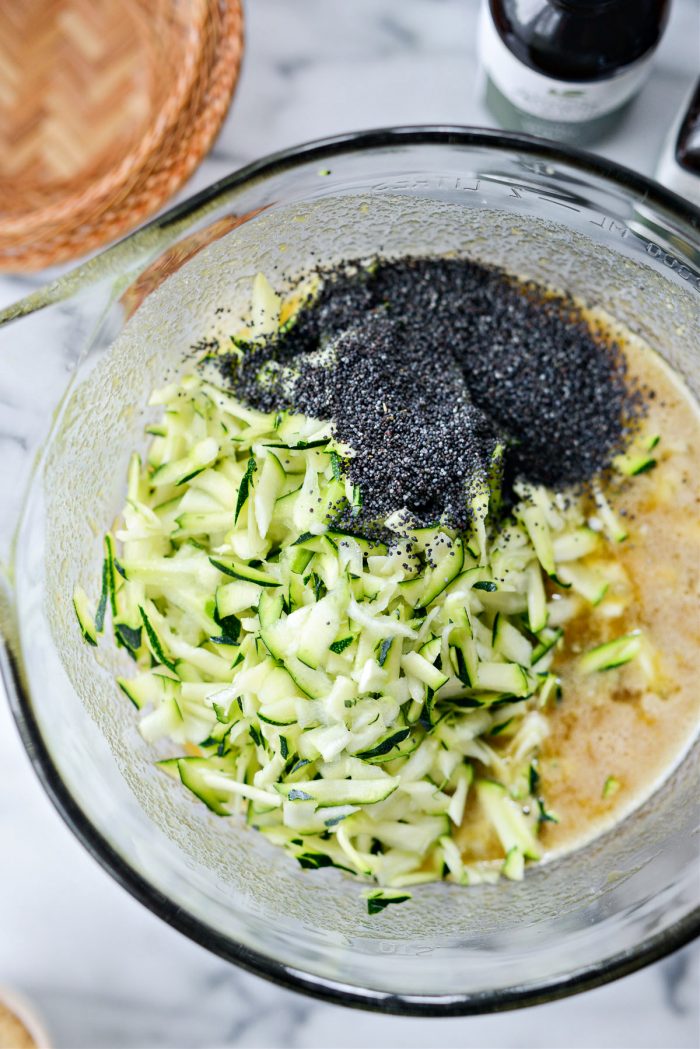 Add the zucchini (roughly 3 cups) and 2 tablespoons poppy seeds.
Switch to a rubber spatula and mix until combined.
Pour the wet ingredients into the dry.
Stir these together until just combined.
Divide the batter among the two pans, it should be roughly 3 cups.
Slide the pans into your preheated oven and bake for 30 minutes.
Remove and sprinkle each loaf with 1 and 1/2 tablespoons Turbinado sugar (aka sugar in the raw).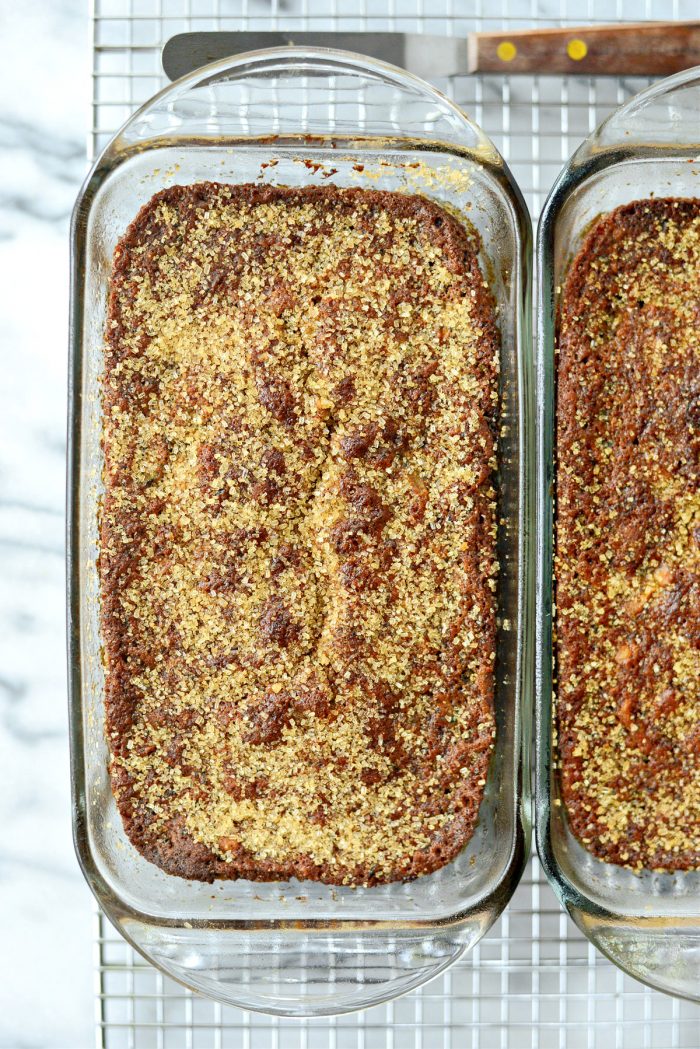 Return the pans back to the oven and bake for 15 more minutes or until a tester comes out with only a few crumbs attached.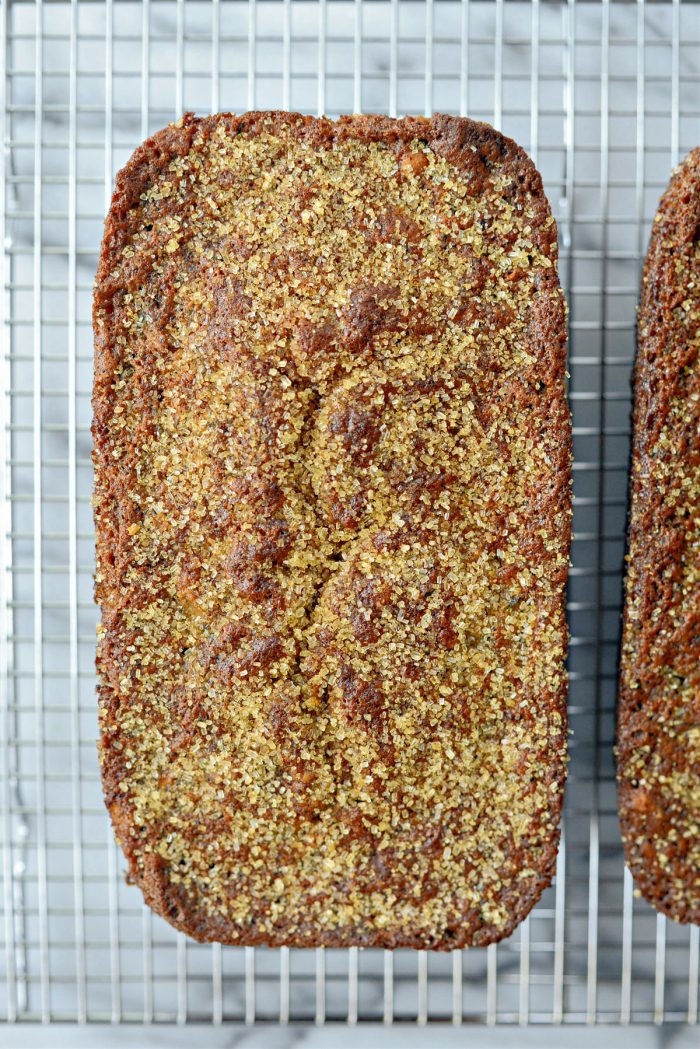 Cool the loaves in the pan for 30 minutes before gently running a dull knife around the edges. Carefully turn the loafs out and onto a wire rack to finish cooling.
Once cool, slice and serve.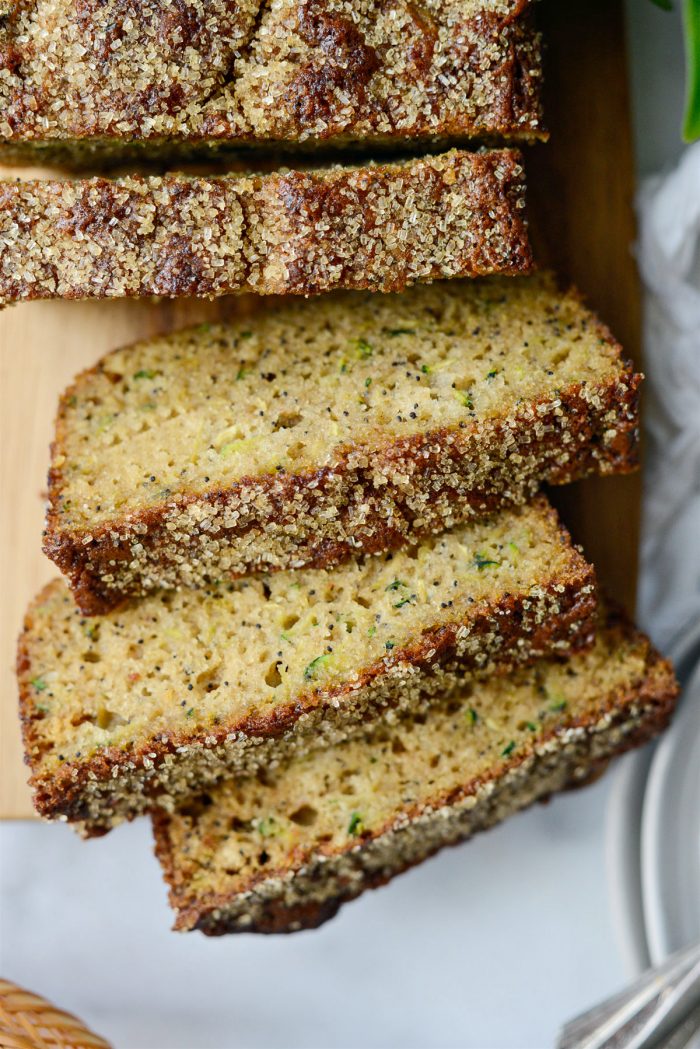 That sugar topping is everything.
This super moist bread is bursting with lemony flavor.
Click Here For More Zucchini Bread Recipes!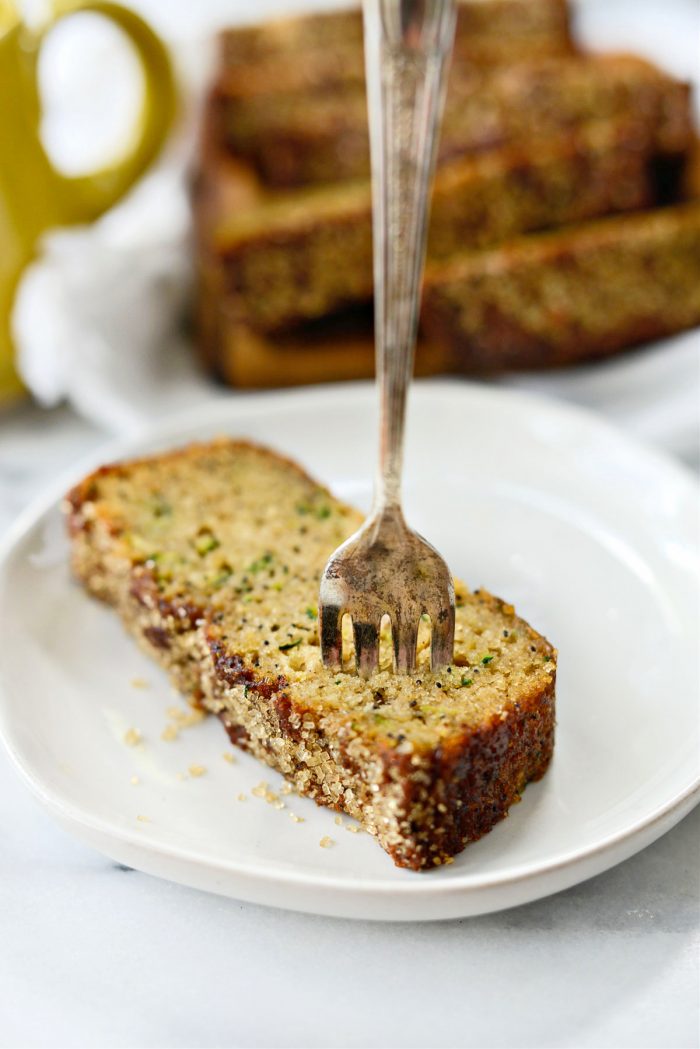 Enjoy! And if you give this recipe a try, let me know! Snap a photo and tag me on twitter or instagram!
This post may contain affiliate links.