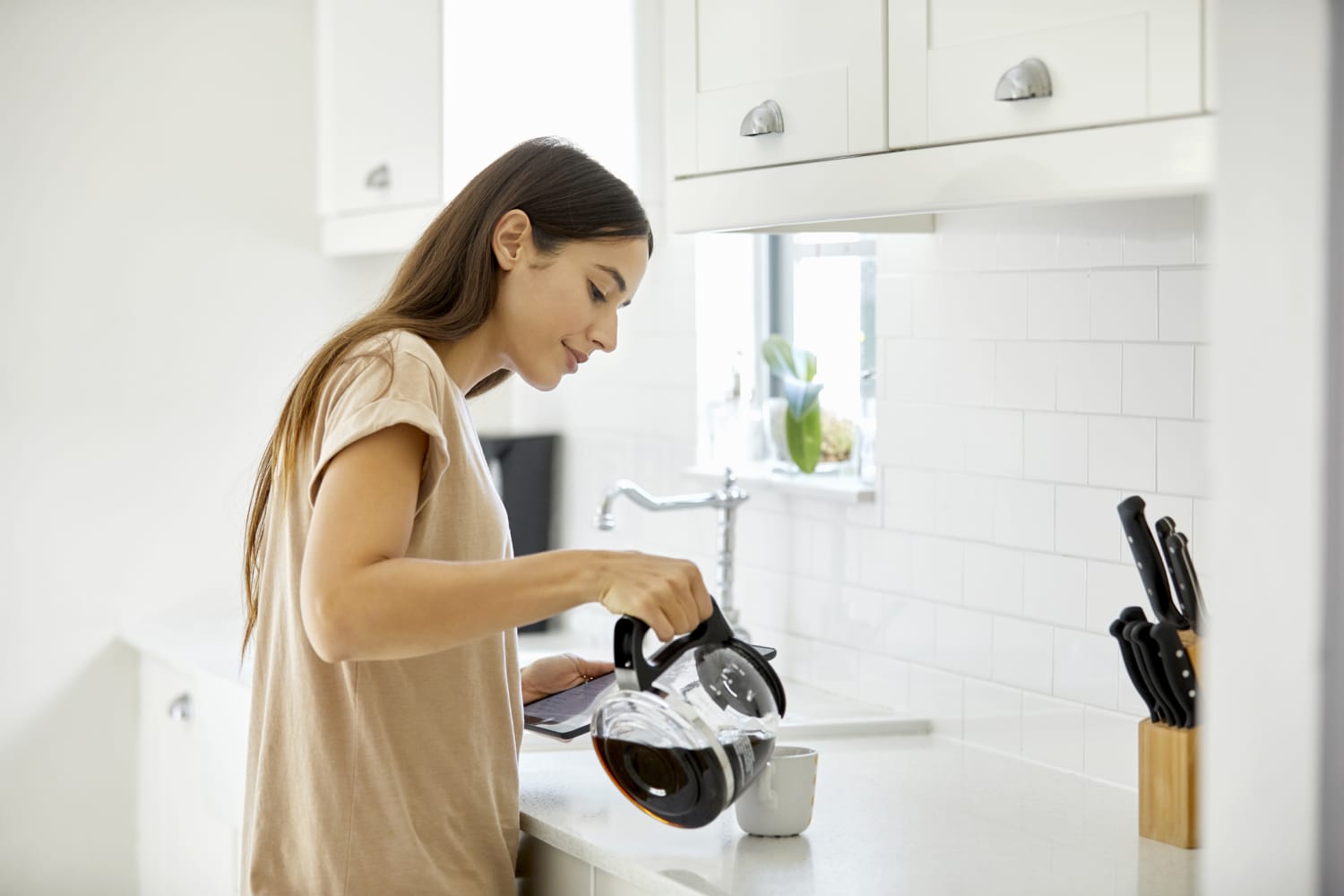 We independently select these products—if you buy from one of our links, we may earn a commission.
Any true iced coffee fan knows that it's always the right time for their favorite cold caffeinated drink, no matter what the temperature is outside. If you know anyone who lives by this mantra, then we have the coolest product to keep their iced coffee chilled. Meet the HyperChiller — a handy gadget that cools down hot coffee in just 60 seconds! It'll be the ultimate last-minute coffee gift, especially at just $25.
This patented gadget is the easiest, most efficient way to chill your hot coffee or tea, especially if you're usually running out the door in the morning. All you have to do is fill it with water and leave it in the freezer, then remove it when it's frozen and fill with your beverage. You can brew your coffee any way you please — French press, drip, or pod machine — and then simply pour it inside.
"I am an avid (i.e. daily) iced coffee drinker, but I have been extremely hesitant to make my own iced coffee at home because I didn't want the bitter flavor from two-day old coffee or the watered-down nature of just adding ice to coffee," says one Amazon reviewer. "Thanks to the HyperChiller, I have now found a solution!!! The HyperChilller worked like a CHARM today!!! I was able to create my own iced coffee directly from my coffee maker in the comfort of my own home. I guarantee this item will be used frequently! Great job!"
What makes the HyperChiller especially practical is that you can chill your drinks without having to water them down with ice cubes. While it's useful for coffee, you can also cool down any drink with it, such as white wine that's reached room temperature or your favorite cocktail. It's also great for enjoying freshly brewed iced tea without having to wait for it to cool in the fridge.
"This product works exactly as described to chill whatever beverage you want without diluting it by pouring over ice," another satisfied Amazon reviewer says. "I love iced tea but one of my biggest beefs is either having to chill it by diluting it or waiting it out in the fridge for hours. I'm the only iced tea drinker in my family so making an entire pitcher doesn't make sense when I only want a glass occasionally. With the HyperChiller V2, problem happily solved. It lives in my freezer until needed."
Even better? The HyperChiller relies on regular water (not gel) to get the job done, so there's no need to worry about unwanted chemicals being around your drink. Another bonus: All parts of the HyperChiller are dishwasher-safe, making it low-maintenance in every way. It's a surefire way to improve your favorite drinks in just one minute!