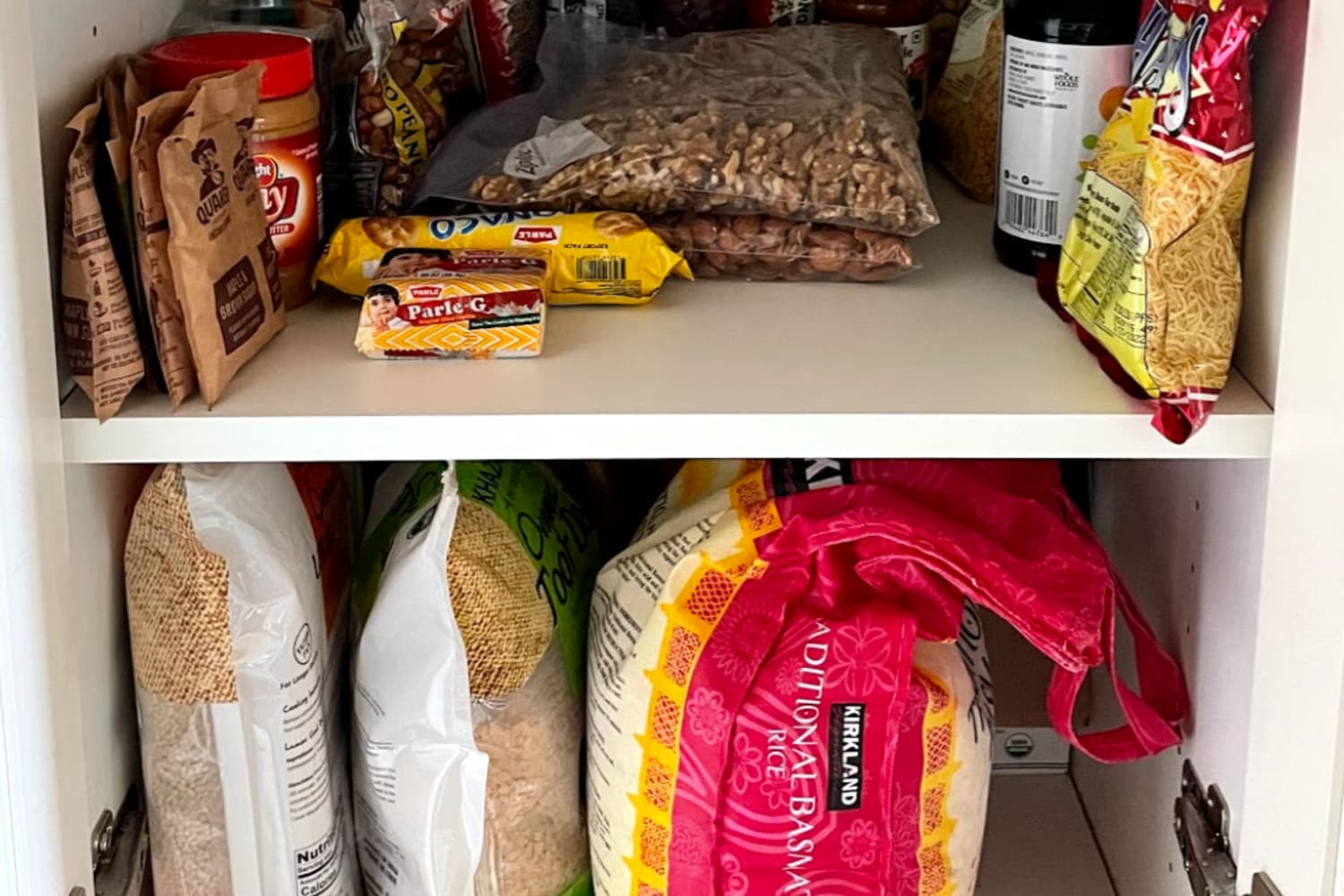 Name: Sophie
Location: Seattle, WA
Age: 23
Number of people in household: I live with two other people, but due to different eating habits (I am a vegetarian, and my roommates are not) most of what I cook is for myself.
Occupation: I am currently working at a company as an engineer, but I am going to go to grad school full-time in mid-September.
Amount spent on groceries this week: $52.92
I live near a QFC (Quality Food Centers), so I like to shop there for produce, because I can walk there. If I cannot find something, I go to Whole Foods (mostly for Oatly at the moment). I go to Costco every four to five months and will stock up on bulk items, like dried pasta, lentils, spices, canned items (beans, tomatoes, etc.), dried fruit, raw nuts (cashews, almonds, pecans, walnuts), and butter. I also go to Saagar Groceries every two or three months to stock up on smaller quantities of lentils I make less often, Indian spices, and some Indian vegetables.
I am the kind of person who cannot go to the grocery store without a list, or I will end up buying too many fruits or veggies that I will not be able to finish. I go shopping for food on Monday and, the week before, I make a list of all the recipes I want to make. The list is then narrowed down, and I try to make sure I have lots of fruit and veggies and at least one main source of protein for lunch and/or dinner. Ideally, I would like to have a different lentil or protein source each day, but it does not always work out like that.
This week, I didn't plan on eating out or getting takeout at all. I only really eat out when I am meeting friends. I enjoy cooking, so I planned to buy enough food for meals I wanted to make this week.
What does your cooking plan look like?
For breakfast I usually switch between homemade granola with oat milk and fruit, and smoothie bowls. (I am currently working from home and sometimes feel like spending more time assembling a meal.) On the weekend, I will usually use any ripe bananas to make pancakes topped with any other leftover fruit or, if the bananas become too ripe during the week, I'll use them in banana bread or smoothies.
For lunch and dinner, I usually only cook on Monday, Wednesday, and Saturday. Because I am only cooking for myself, each recipe usually lasts for two or three meals. I'm fine with repeating meals, but I try not to have the same thing for lunch and dinner.
I've been trying not to buy snacks because, since I started working from home, I have developed the habit of constantly snacking on something. This way, I ideally eat fresh or dried fruits, nuts, or some baked goods instead.
What did you make for lunch and dinner?
At Kitchn we believe setting a food budget for you and your family is an essential part in getting your financial life in order. Don't know where to start? We have a guide for that. Want to share your Grocery Diary with Kitchn? See how here.