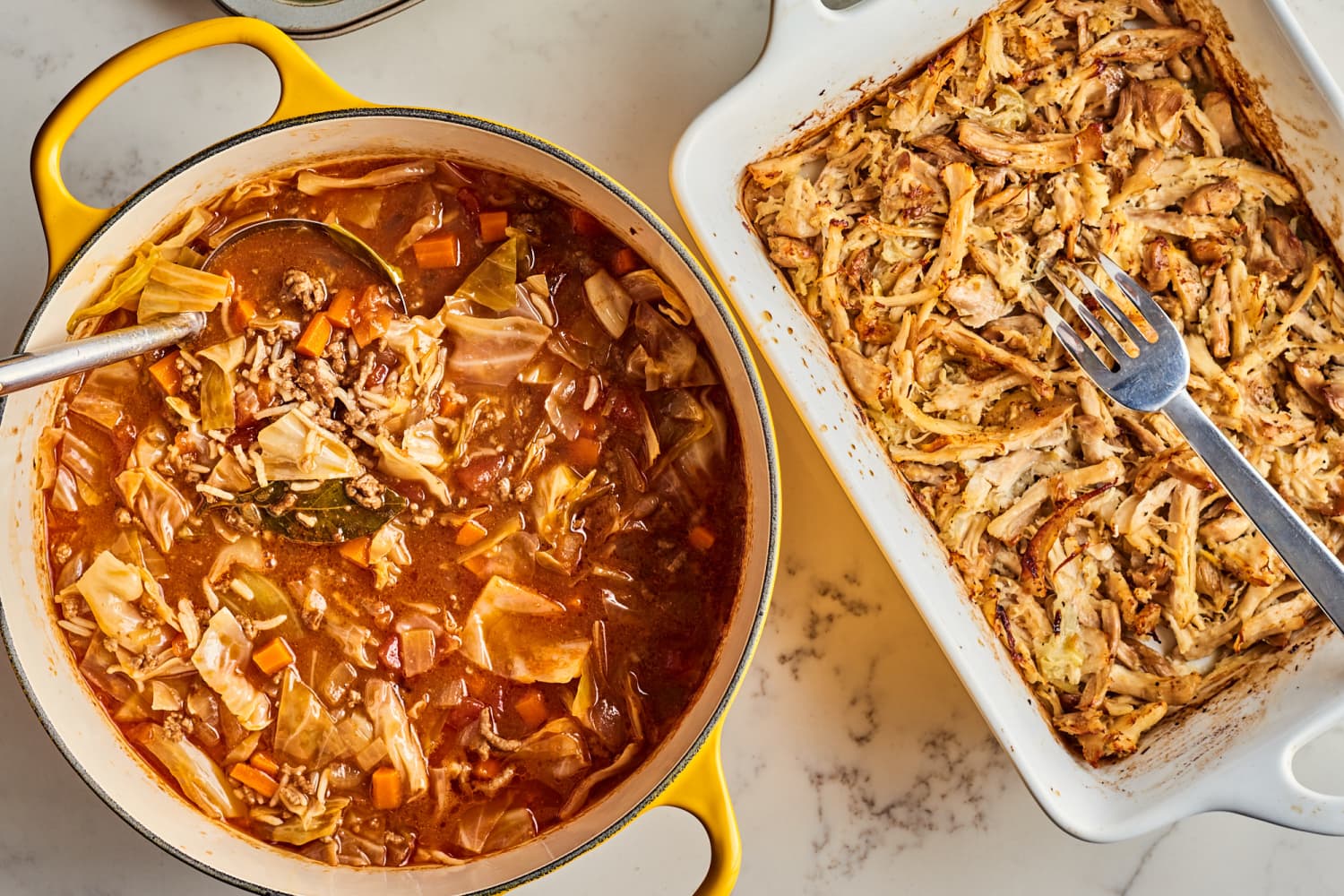 We independently select these products—if you buy from one of our links, we may earn a commission.
If you're cooking for one, you know the biggest challenge is avoiding sitting down to leftovers every single night. Most recipes feed at least four, so unless you're willing to do a lot of math to halve or quarter them, repetition is inevitable. It doesn't have to be that way, though, if you're willing be get a little creative — and that's what today's Power Hour is all about.
Carve out two hours on Sunday and you can prep a week's worth of solo meals. Here the focus is on low-carb breakfasts, lunches, and dinners. You'll take advantage of flexible recipes, like chicken carnitas, to ensure you won't be eating the exact same thing all week long while still keeping your dietary needs in check. Here's how to do it.
This week's shopping list is a mix of low-carb staples, such as meat, eggs, and vegetables. It assumes that you have cooking basics like olive oil, salt, and pepper.
Power Hour: How to Get the Prep Done
A Week of Easy, Low-Carb Meals for One
Grab a frittata cup and reheat it in the microwave for 15 seconds to take the chill off.
Power Hour Meal Prep is the series where we help you put it all together. We show you how to eat well during the week with an hour or two of Power Hour prep over the weekend. Every plan is different; mix and match to find your own personal sweet spot.