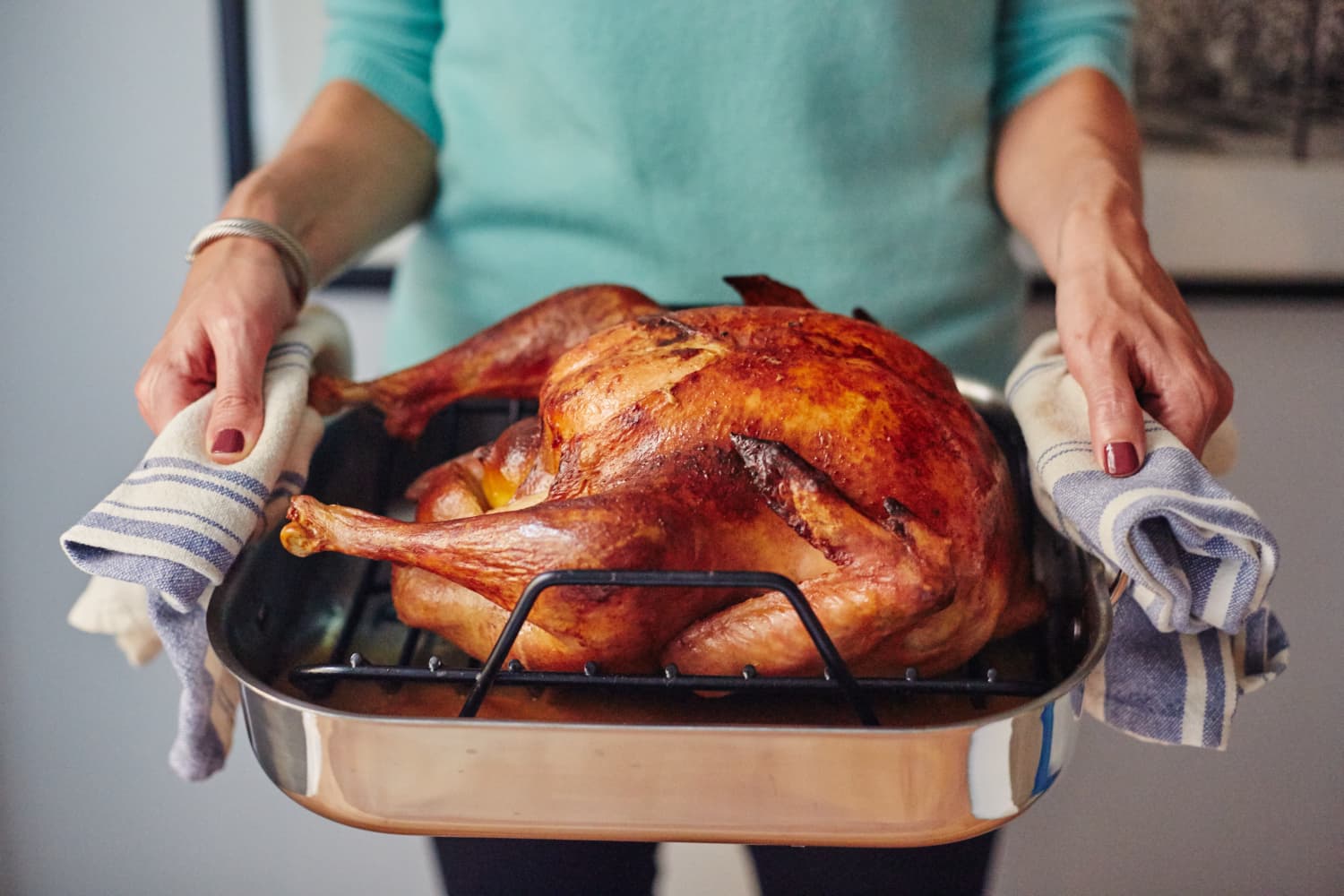 Seven weeks remain until Thanksgiving, and while that may seem like plenty of time to plan, Consumer Reports wants you to start thinking about the food-centric holiday now. The warning bells have already gone out encouraging people to purchase their Christmas presents early, but before we cross that bridge, there's a more urgent alarm: It's time to start thinking about your Thanksgiving turkey.
"No, There's No Turkey Shortage," the Consumer Reports headline states. "But You Still Should Start Your Thanksgiving Prep Now." The article encourages you not to panic — or, at least, not yet — but it also warns that small, fresh turkeys may be in short supply this November. Like last year, the turkey companies know that people will be looking for smaller birds because the pandemic has pared down the size of gatherings. But they can't just change the size of the turkeys they are raising. Frozen birds should be readily available in all sizes (unlike smaller, fresh birds).
The main thing to note is the cost. Like nearly every other type of meat, the price of turkeys will go up this year — likely by 10 to 15% — as a result of increased feed costs to the farmers and packaging and shipping costs for the producers.
For people who are wedded to the idea of a whole, high-quality bird, that means that right now is the time to reserve your fresh turkey. But if you're planning a smaller gathering and aren't quite ready to plan things out (or simply don't want to pay the premium on whole birds this holiday season), it's time to start thinking creatively: Try a different type of poultry like a chicken or duck, or make turkey legs or roast a turkey breast instead. You could also just opt out of the turkey-cooking process entirely and let Popeyes do the hard work for you.