This Classic Beef Patty Melt consists of thin ground beef patty topped with caramelized onions and sandwich between melty cheese and griddled rye bread. This recipe yields 4 sandwiches.
Nothing beats a classic beef patty melt.
It's comfort food at its best. I first made this last year when all I could get was large packages of ground beef. I did a quick google search, wondering what to make with all of this ground beef? The first thing I saw on a list was the patty melt and I knew THIS was what I was making.
It's simple really. Quickly caramelize onions until golden and soft, season and sear thin beef patties, and sandwich it all between cheese and griddled bread.
Incredible.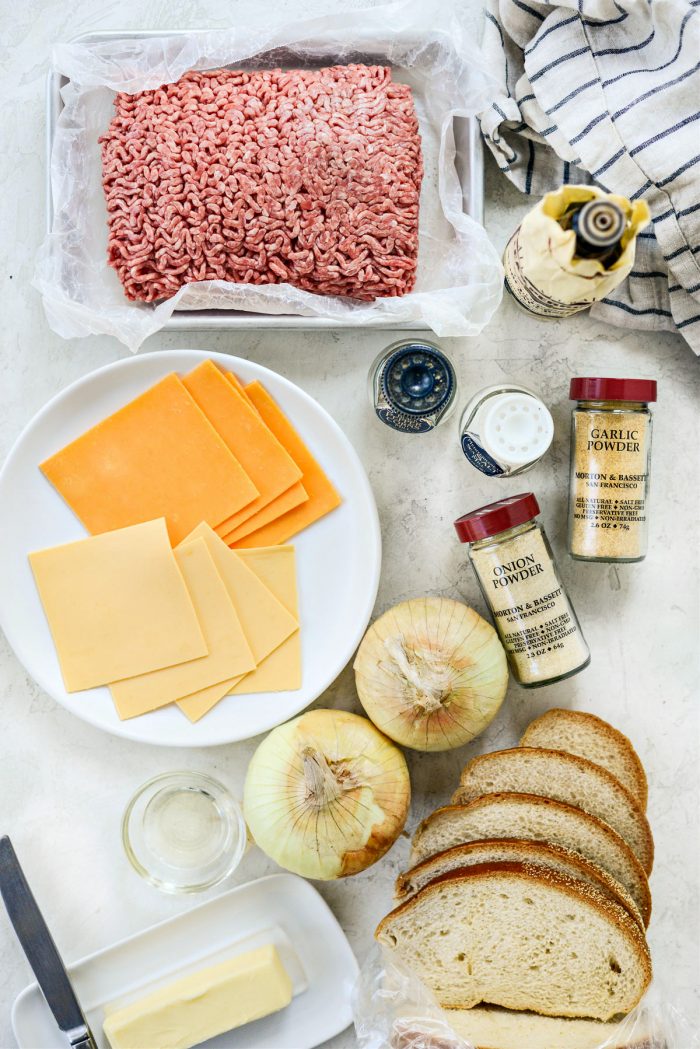 To Make This Classic Beef Patty Melt You Will Need:
80/20 ground beef
extra light olive oil
sweet onions
kosher salt
onion powder
garlic powder
black pepper
Worcestershire sauce (store-bought or homemade)
rye bread
cheese (Swiss is traditionally used, but we like using both cheddar and American)
butter
Start by dividing 1-1/2 pounds 80/20 ground beef into fourths (6 ounces each) and shape into oblong patties.
I flatten them into thin patties by pressing them between two cutting boards.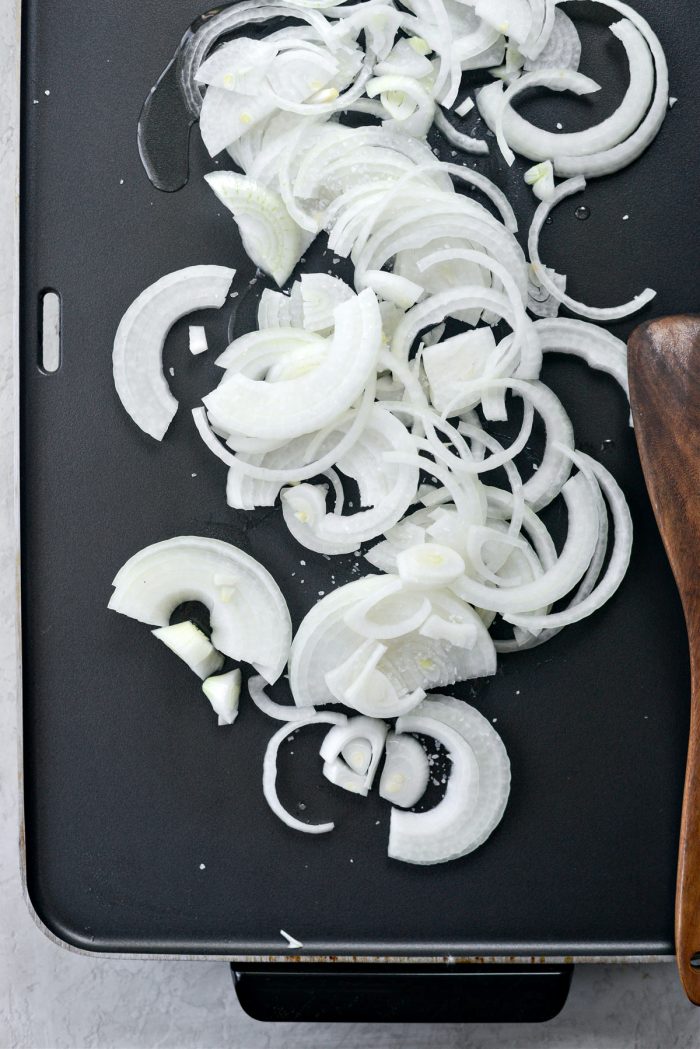 Next preheat a griddle to 300 to 350°. Drizzle the griddle with 1 tablespoon olive oil, 2 medium sliced onions and season with a pinch of kosher salt.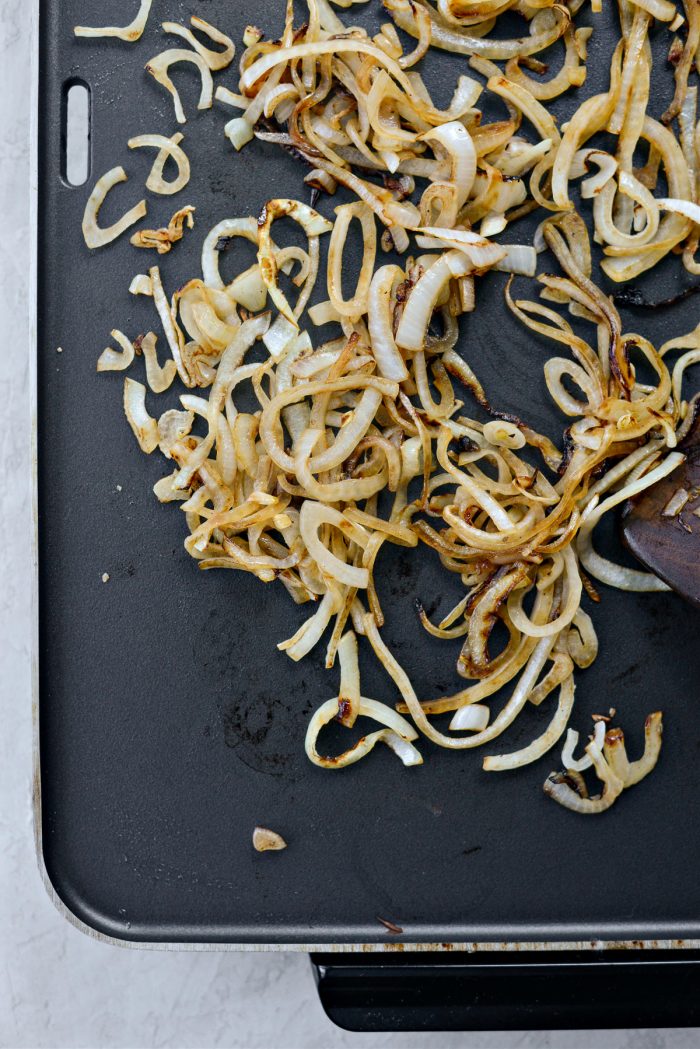 Stir, and cook the onions until soft and edges caramelized.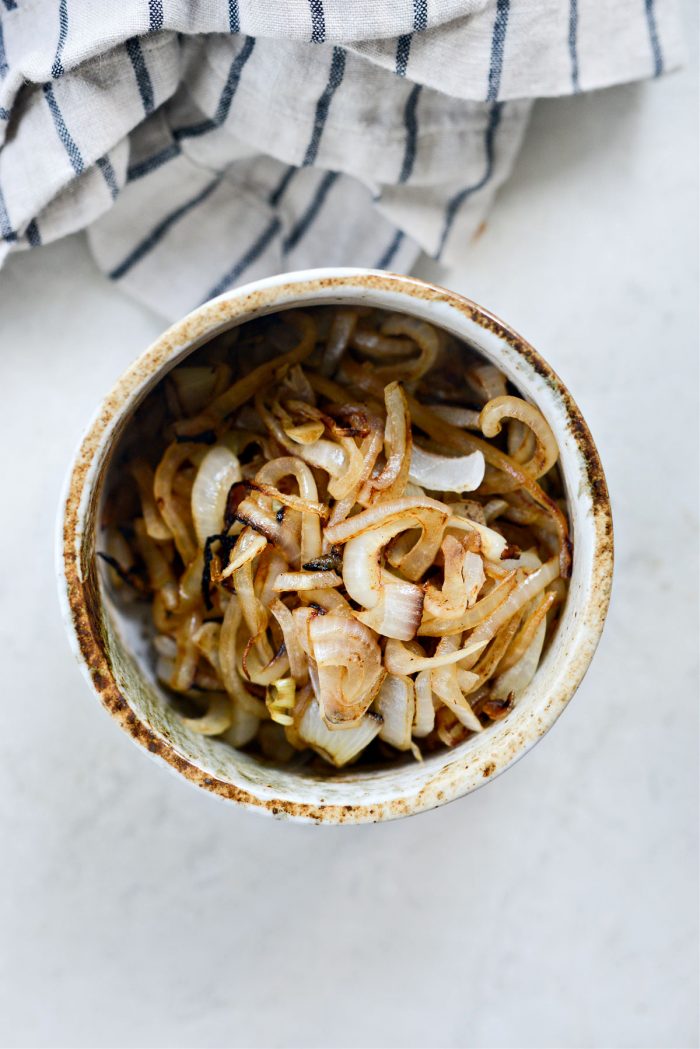 Transfer the onions to a dish and set off to the side.
Click Here For traditional caramelized onions.
Meanwhile, season the patties with onion powder, garlic powder, salt and pepper and add a few shakes of Worcestershire sauce to each one. I never measure any of these.
On the same griddle, increase heat to 350 to 375°. Sear and cook the patties about 3 to 5 minutes flip and continue to cook 2 to 3 more minutes.
Transfer to a platter of some kind and tent with foil to keep warm.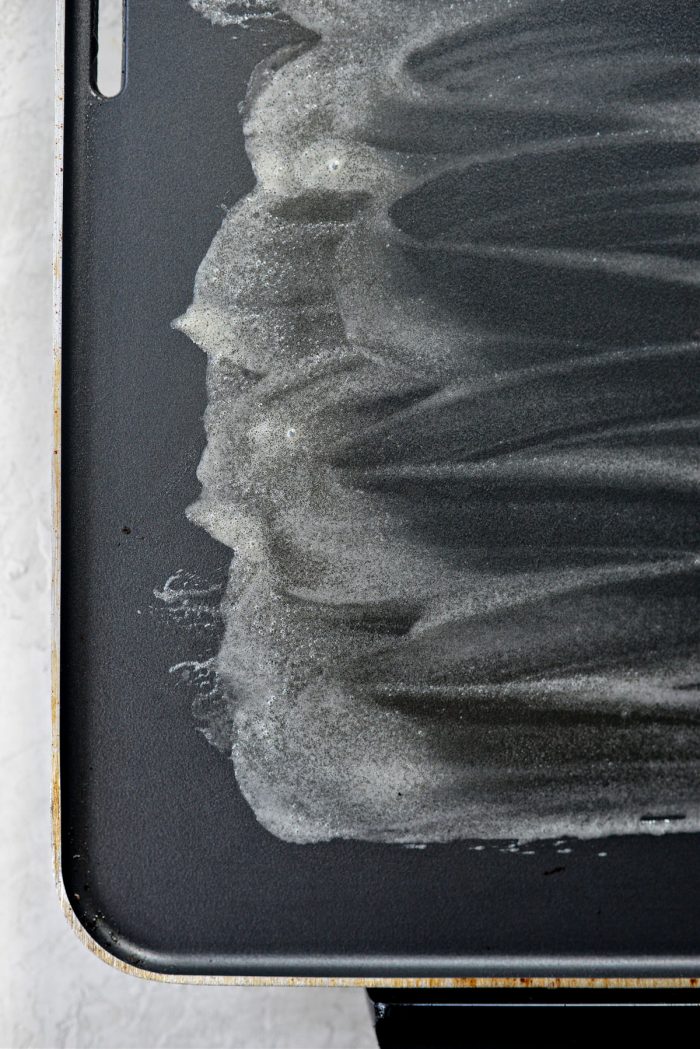 Use paper towel to wipe the grease away and discard. Reduce the griddle temperature to 300° and melt 4 tablespoons of butter.
Lay down 8 slices of rye bread (or use sourdough) and add 1 slice of American cheese to 4 slices of bread each and 4 slices cheddar to the other slice.
Once the cheese starts to melt and the bread is only lightly golden, top 4 slices of bread with a beef patty and divide the caramelized onions over each one.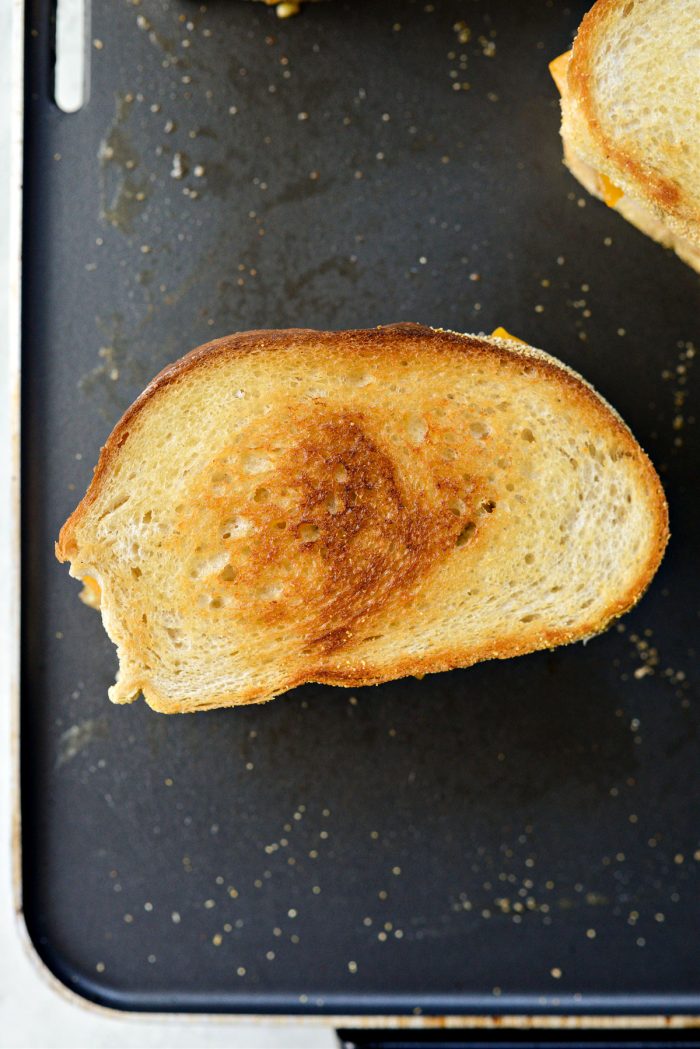 Replace the second slice of bread so each patty has one cheddar and American cheese side.
Flip occasionally, and continue to griddle until the patty is heated through and the bread is deeply golden.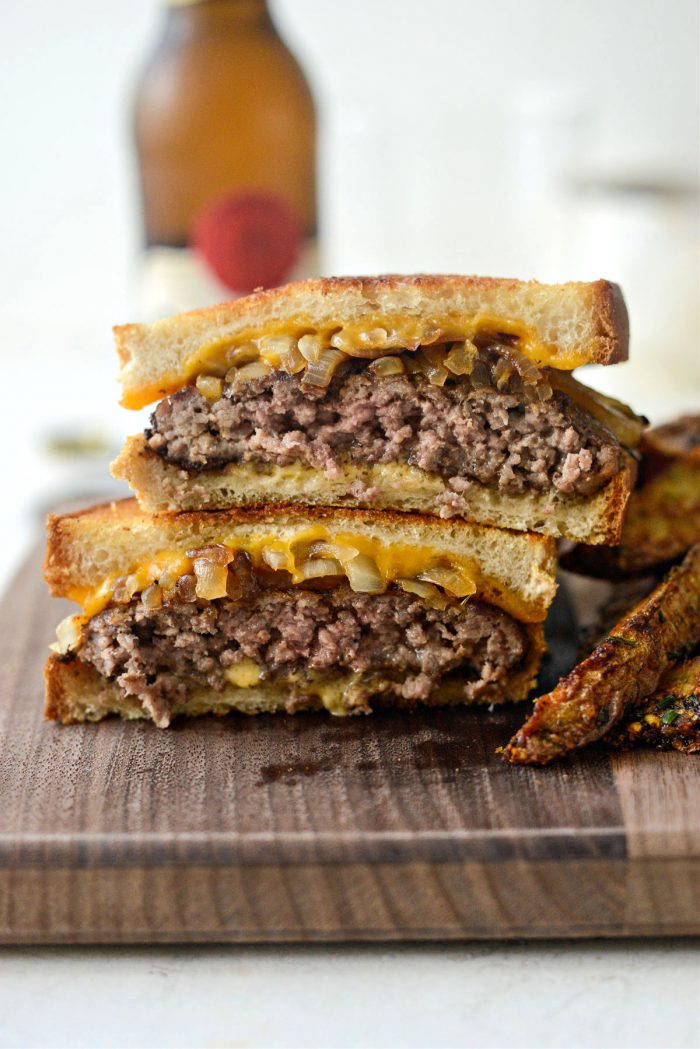 Slice and serve immediately.
I hope your mouth is watering because mine sure is.
Enjoy as is with fries and if you're so inclined, try dipping your patty melt in thousand island dressing. Delicious.
Enjoy! And if you give this Classic Beef Patty Melt recipe a try, let me know! Snap a photo and tag me on twitter or instagram!
This post may contain affiliate links.