Bonfire Cider is a cozy and refreshing fall cocktail. Apple cider is spiked with cinnamon flavored whiskey and topped with vanilla bubbly! Makes 1 cocktail but can easily be doubled.
It's feeling more and more like fall these days.
My mind is blown that we are a day away from October. But that's not to say that I haven't been feeling the fall vibes. I've got my scented candles lit, sweaters have been out since August (because this is Michigan after all), I've been making soups and football is on the TV Sunday, Monday and Thursday.
But Fridays are for high school football games and late night cocktails – lately for us at least.
So with that said, cheers to fall with this simple and delicious cocktail. Cinnamon whiskey meets apple cider and vanilla bubbly – SO good!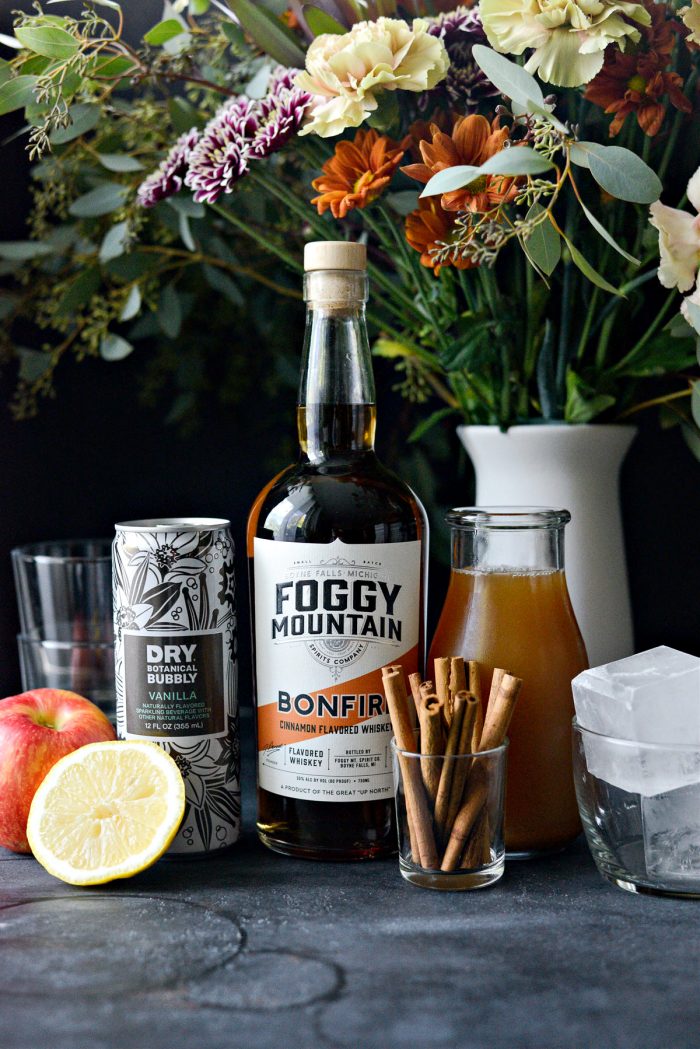 To Make This Bonfire Cider You Will Need:
ice
cinnamon flavored whiskey (like Foggy Mountain – not sponsored)
apple cider
vanilla dry bubbly
apple slices for garnish
cinnamon sticks for garnish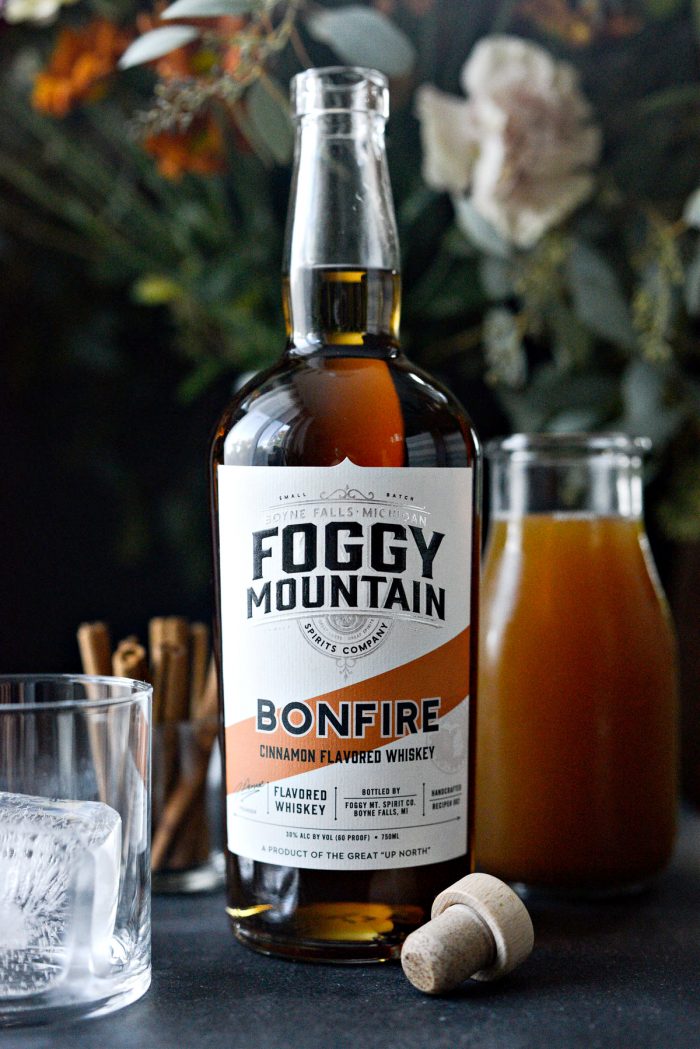 You are going to need some cinnamon flavored whiskey. Our good friend Josh got me hooked on this Foggy Mountain Bonfire whiskey (hence the name of the recipe) a couple summers ago and it's delicious. Delicious over ice as is or mixed in a cocktail.
Bonus. It's made in Michigan. ✋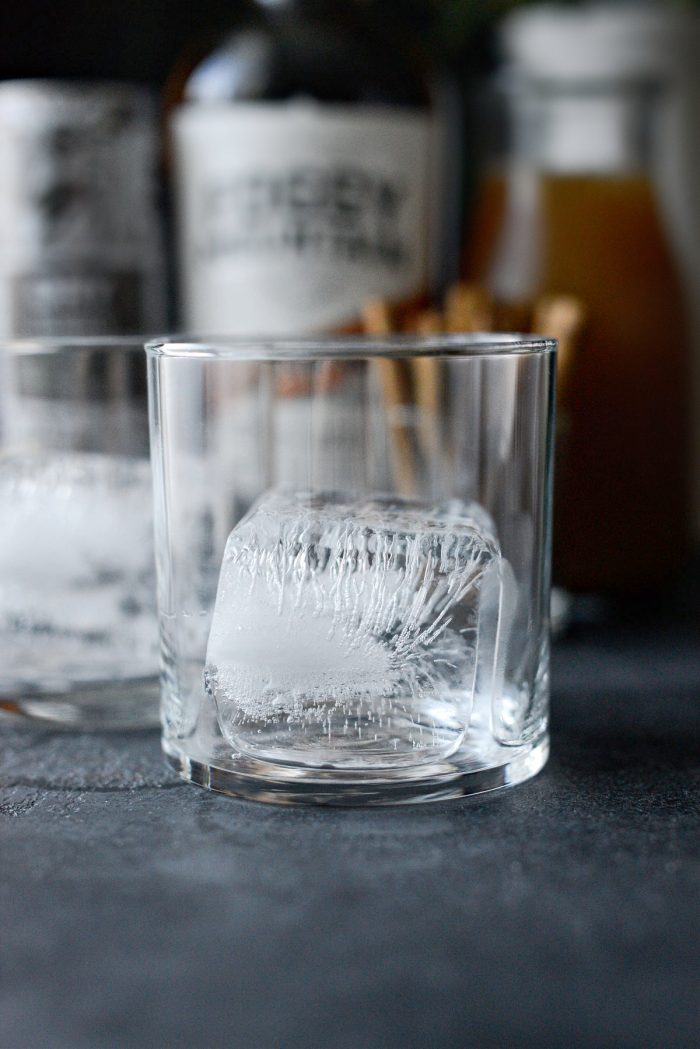 Add ice to a glass. I recently picked up one of those ice cube trays that makes giant single cubes so the ice doesn't water down your drink. It's cool, but not necessary.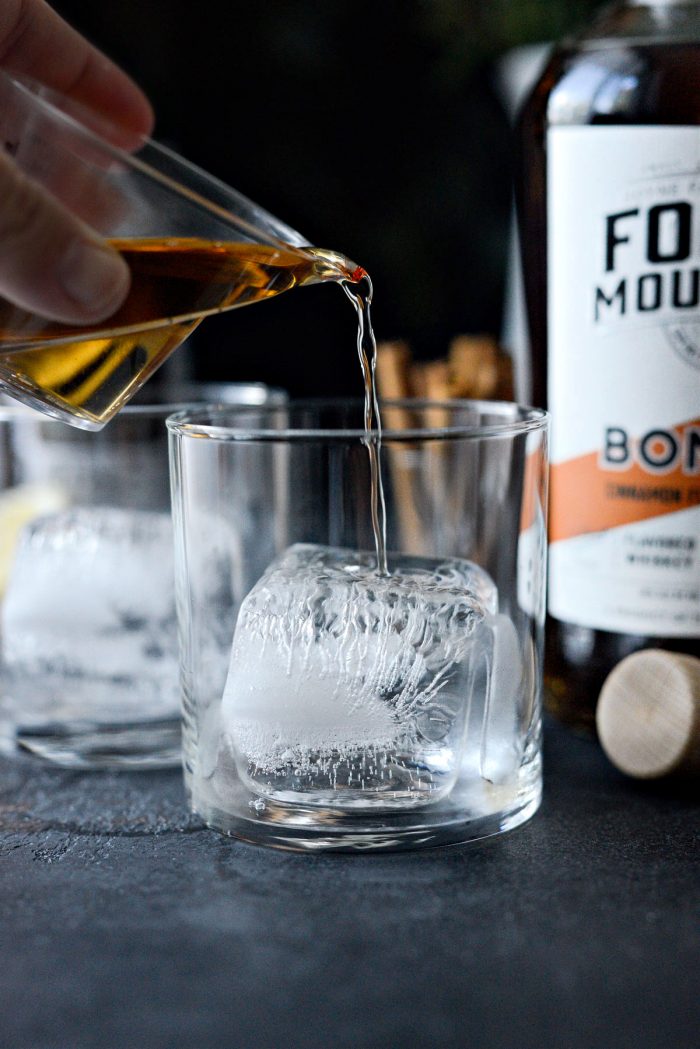 Start by pouring in 1-1/2 ounces cinnamon flavored whiskey.
Next pour in 3 ounces apple cider.
Add a small squeeze of lemon.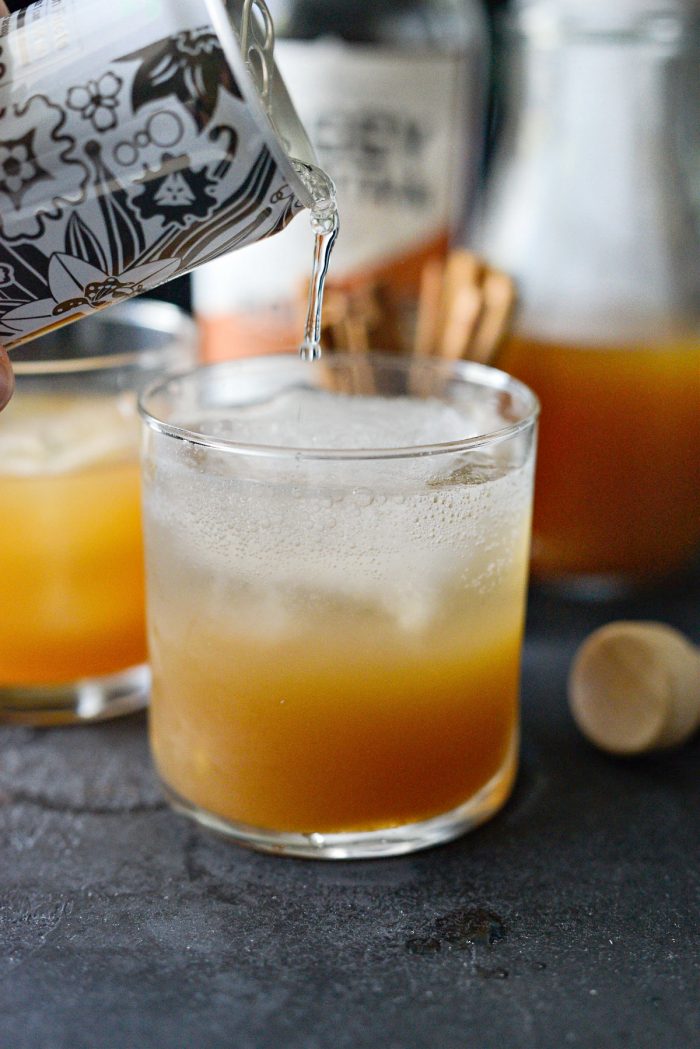 Top it off with some vanilla dry bubbly.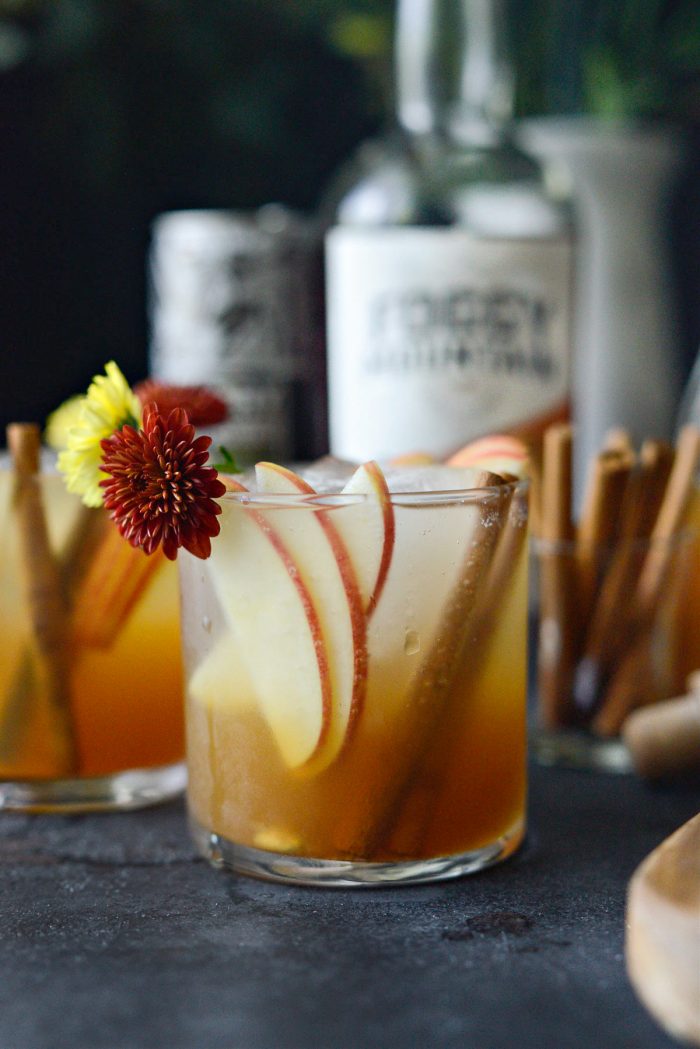 The most delicious combo of cinnamon, apple and vanilla.
As always, please drink responsibly.
Enjoy! And if you give this Bonfire Cider recipe a try, let me know! Snap a photo and tag me on twitter or instagram!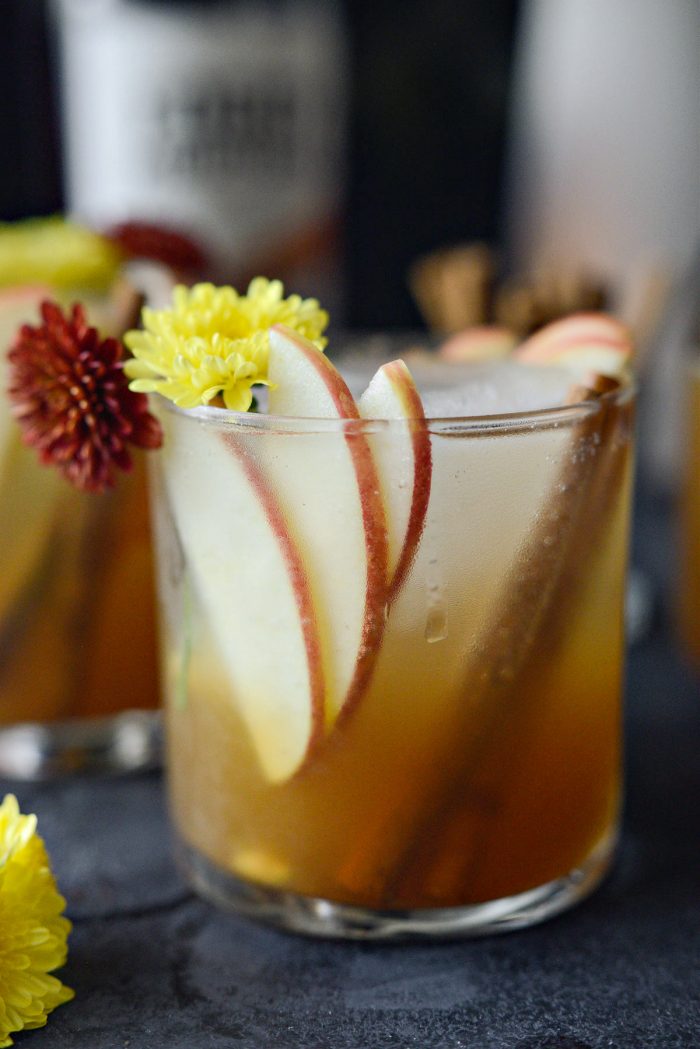 This post may contain affiliate links.