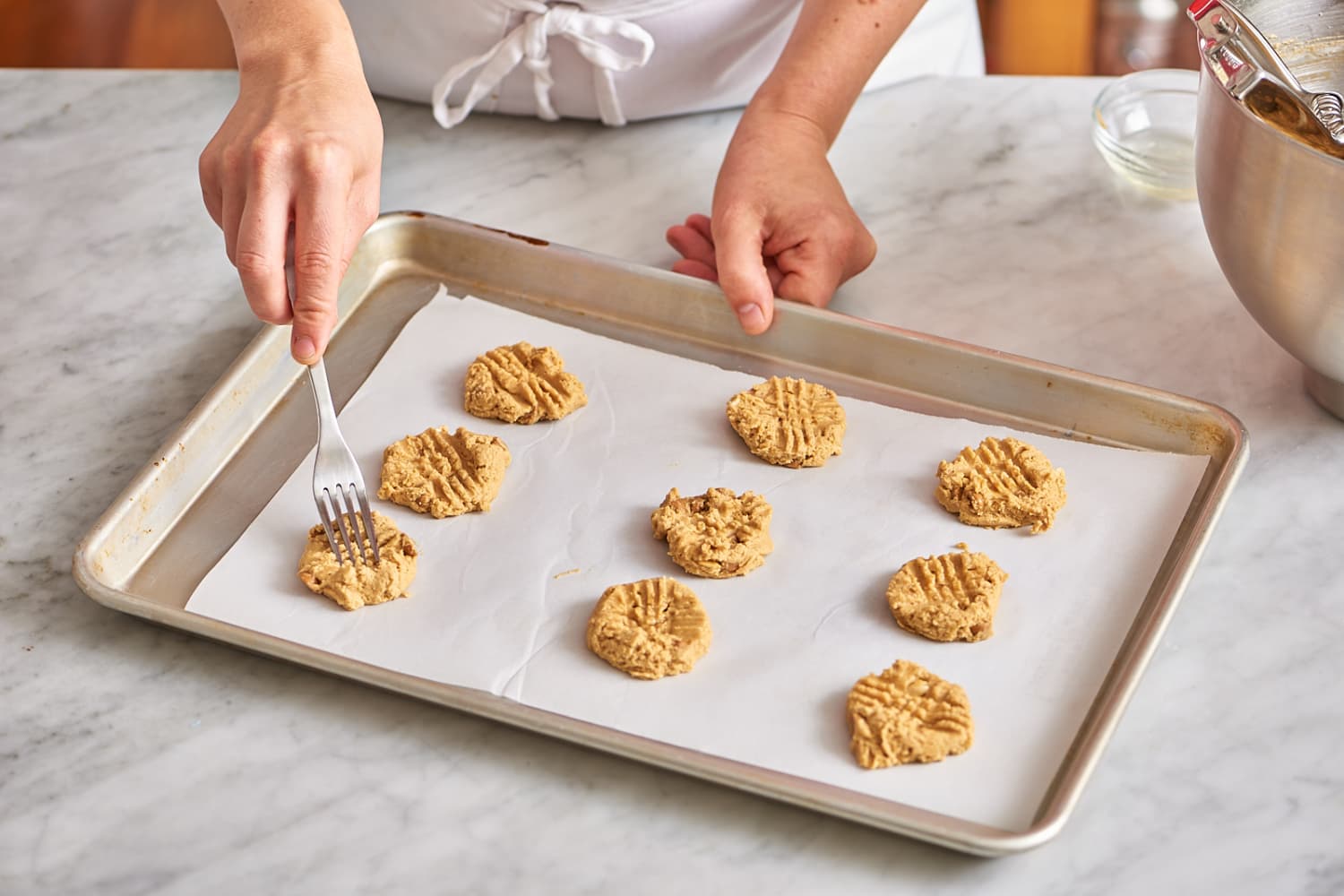 We independently select these products—if you buy from one of our links, we may earn a commission.
You'd think cookie sheets would be relatively easy to organize, because they're flat and rectangular. But in reality, they rarely nest neatly unless you buy a set, and even if you can get them properly piled up, you inevitably want the one at the bottom come baking time. Fortunately, there are solutions.
Here are six of the smartest ways to organize baking sheets.
1. File them in an adjustable rack.
Of course there are organizers that have been specifically made for baking sheets (and similarly shaped items like cutting boards, muffin tins, and platters.) We're super into this adjustable rack, which is way sturdier than it seems. Use it to turn that cavernous space above the fridge or a corner cabinet into a neatly organized baking zone.
2. Set them up between tension rods.
We love tension rods! Set up a few adjustable rods along pantry shelves to create customizable cubbies to stand up sheet pans, cutting boards, and larger serving platters.
3. Or DIY something a little more permanent.
4. Stash them in a big basket.
This is how our Editor-in-Chief does it and she's really onto something. This way, they double as instant decor and also become incredibly easy to access. You can find large baskets for pretty cheap at IKEA, World Market, or TJ Maxx.
5. Slide them into a toe kick drawer.
Your toe kicks (those few inches of space under your cabinets, right above your floors) can be converted into sneaky drawers. These drawers are perfect for flat items, and you can drop a few baking sheets right in.
6. Turn them into storage on a pan rack.
Sheet pan racks are staples in restaurant kitchens, but we've been big on the idea of having one in a home kitchen too. See, you can slide your sheet pans into the rack and use them as shelves to hold other tools and gadgets. And you can just leave a few empty so that you can pull them out when you need them. Roll the cart around to meet you at your work station and tuck it into a closet when you're not cooking.
Read more: The Brilliant Storage Solution You Haven't Thought of, but Chefs Love
How do you store all of your cookie and baking sheets? Tell us in the comments below.