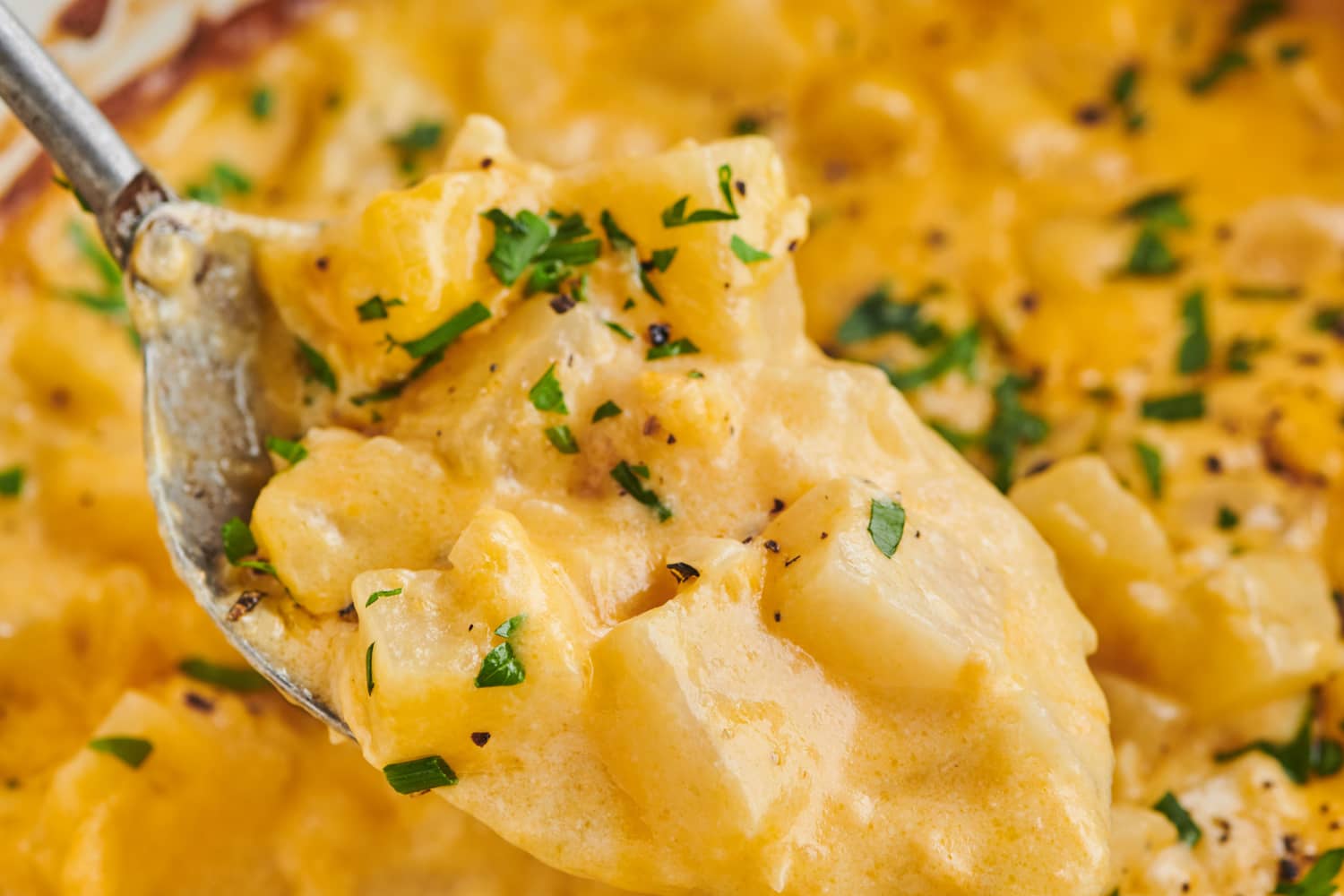 We independently select these products—if you buy from one of our links, we may earn a commission.
Cooking Thanksgiving dinner is no small feat. There is a way to make it easier, though, and it comes in the form of your slow cooker. When you're vying for precious space in the oven, wishing you had another burner on the stovetop (or another pair of hands), or you just want to keep food warm, this trusty appliance is your best bet. It turns Thanksgiving sides, like mashed potatoes, cranberry sauce, and stuffing into a mostly hands-off affair, plus it keeps the food warm until it's time to eat. When it comes to the main course, your crockpot isn't quite large enough for a whole turkey, though it can certainly manage turkey breasts, a ham, whole chicken, and pork chops for a memorable holiday main. And if you don't have space in the oven for bake your holiday dessert, there are some delicious slow-cooked options that are just right for the occasion.
From the main course to dessert, these are the 20 Thanksgiving crock-pot recipes that make preparing your holiday dinner easier.
Slow Cooker Thanksgiving Mains
From turkey breast to tender, juicy chicken to honey-glazed ham to short ribs, there's quite a variety of totally delectable, holiday-worthy mains that can be made in your slow cooker. You'll never miss the whole bird, trust me.
Slow Cooker Thanksgiving Sides
Not only does your slow cooker make easy work of a side dish, but it will also keep it warm until dinner is served.
Slow Cooker Thanksgiving Desserts and Drinks
A warm drink is always such a fun idea for holiday dinners, especially since guests can fill their mugs as they please.