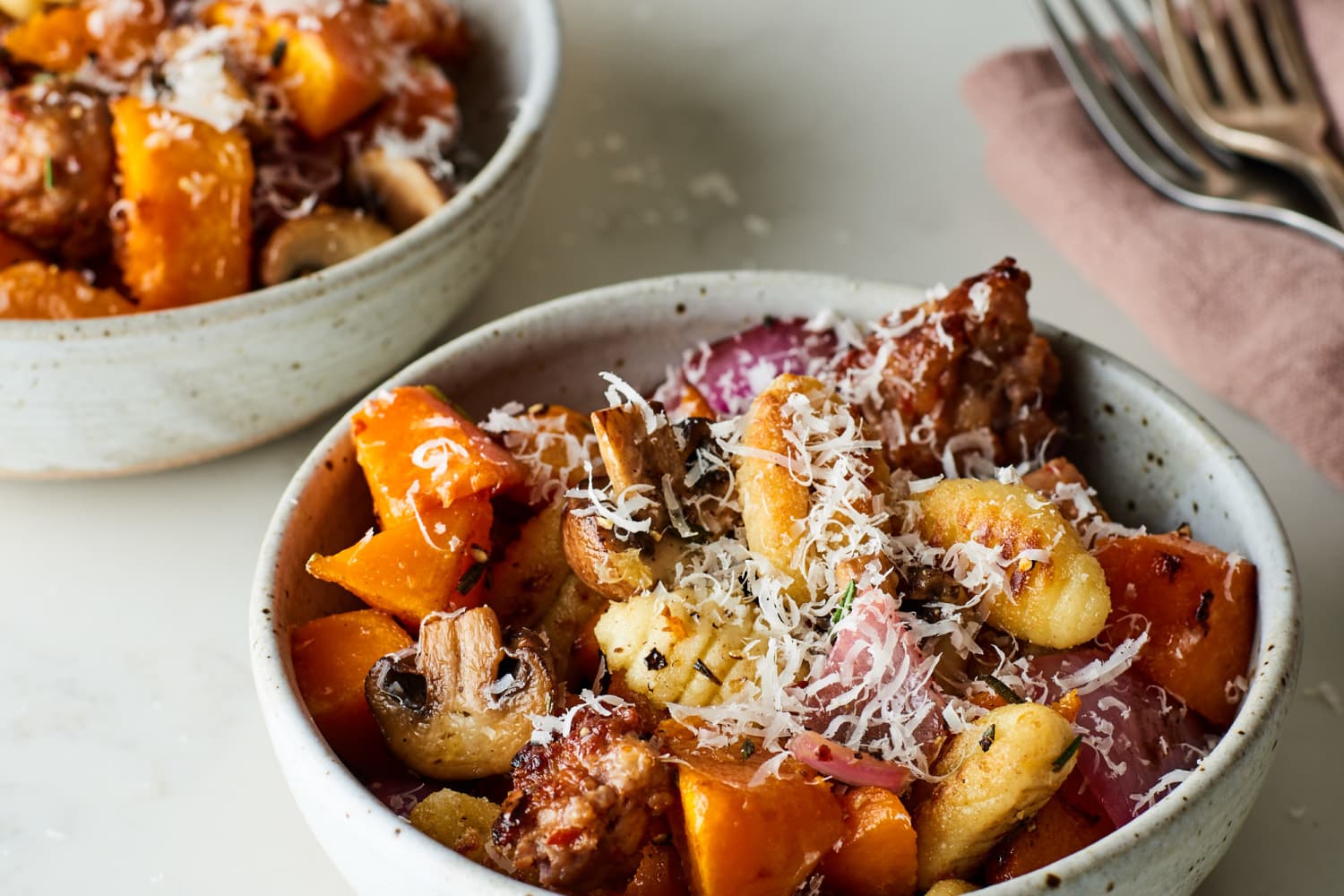 We independently select these products—if you buy from one of our links, we may earn a commission.
So you bought a butternut squash and now it's been sitting on your kitchen counter for a few days. Sure, you can roast butternut squash for a side dish or grain bowl topper or to turn it into a creamy purée, but there are so many more options beyond those simple preparations!
The good news is that this orange-hued winter squash is super versatile, and once you arm yourself with some inspiration and a solid variety of recipes you'll be set for the season. But first, how about a little refresher on prepping butternut squash?
Unlike thin-skinned summer squash and even acorn squash, which boasts thin-enough skin to eat, you'll want to remove the skin from butternut squash. But leave your peeler where it is: While that can technically get the job done, it's much easier to use a sharp chef's knife to prep and cut a butternut squash. And while the orange-hued flesh is what you're really after, don't forget about the seeds. They can be cleaned and roasted into a crunchy snack — the same as you would with pumpkin seeds.
From creamy pastas and salads to soups and dips, here are 20 of our favorite butternut squash recipes to make all season long.