This 15-Minute Garlic Bread is easy and so much better than store bought. With just a handful of ingredients you can have delicious garlic bread on the table in 15 minutes or less. Serves 10 (2 slices per person).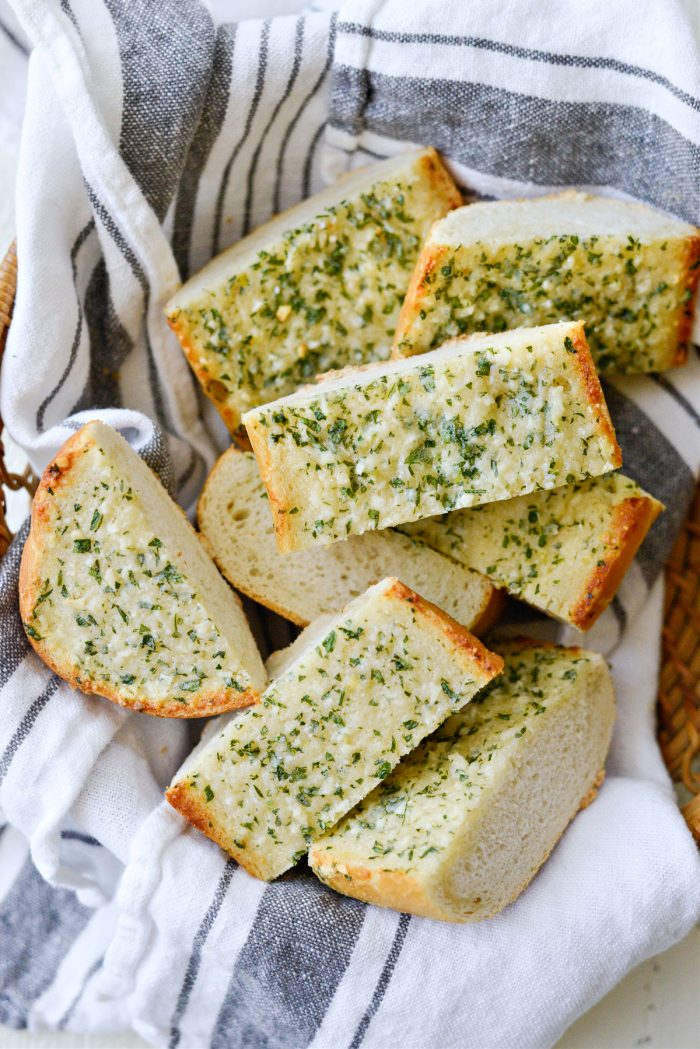 Nothing goes better with a bowl of pasta quite like garlic bread.
Okay, so maybe wine. BUT still garlic bread.
I don't know a single soul who doesn't love biting into a slice of garlicky heaven. That crisp toasty bottom with a soft buttery top. It's one of the most perfect foods. Plus it's bread and bread is the absolute best. Sometimes we dip garlic bread in pizza sauce for a snack. And sometimes we forgo utensils altogether and just use garlic bread as a vehicle to get the pasta into our faces. Basically there's no wrong way to eat it.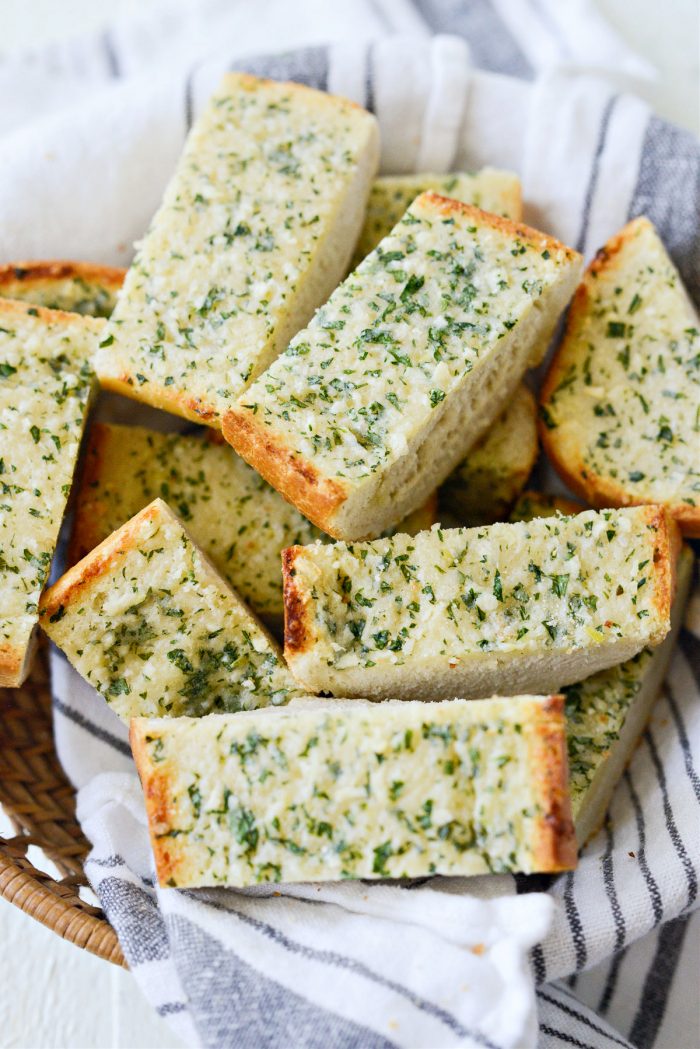 And while frozen store-bought garlic bread is a smidgen easier, it's not nearly as delicious. Promise.
To Make This 15-Minute Garlic Bread You Will Need:
French or Italian Bread
garlic
kosher salt
soft unsalted butter
parmesan cheese
fresh parsley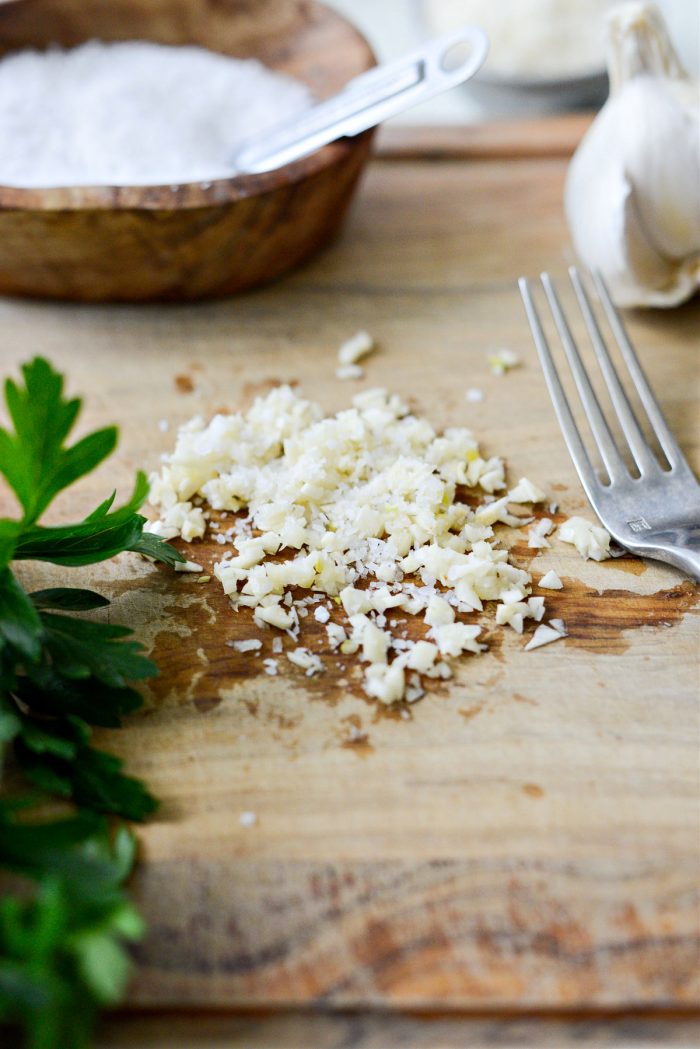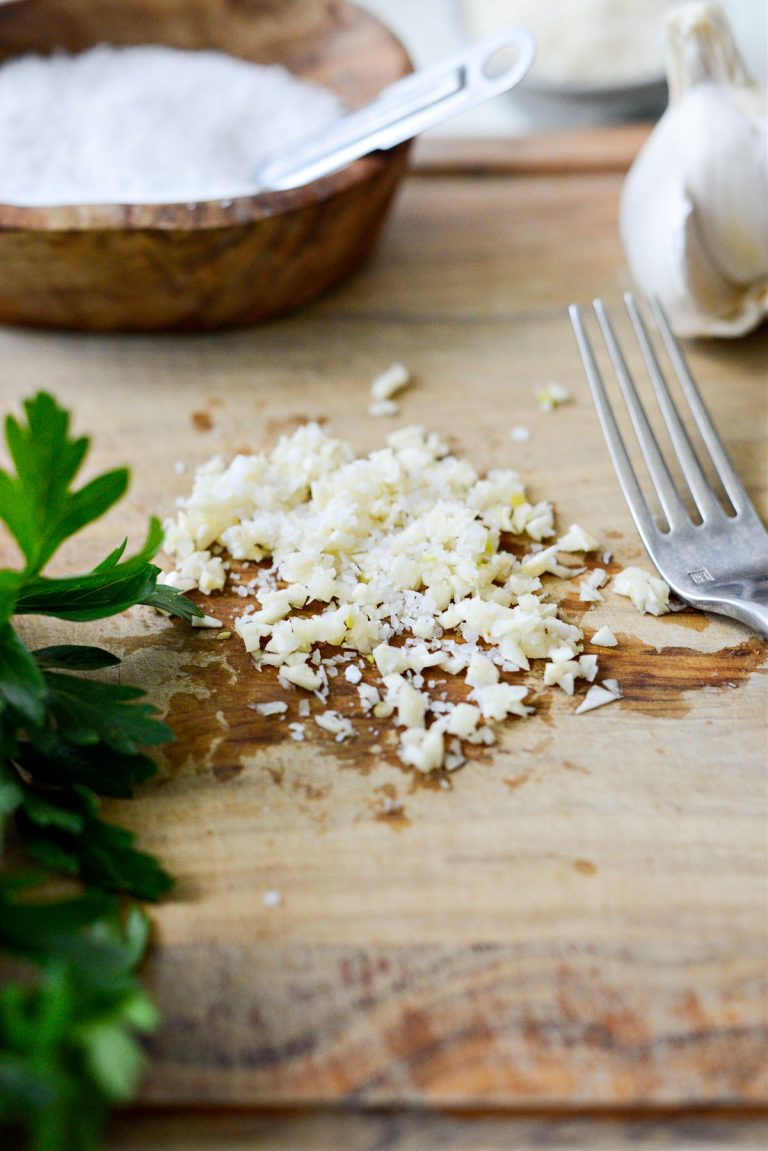 Preheat your oven to 400°.
Mince 3 cloves of garlic and sprinkle with 1/4 teaspoon kosher salt.
Use a fork or edge of a knife to smash and create a paste.
In a bowl, add 1 stick (8 tablespoons or 1/2 cup) softened unsalted butter, garlic paste, 1/4 cup parmesan cheese and 1 tablespoon minced fresh parsley.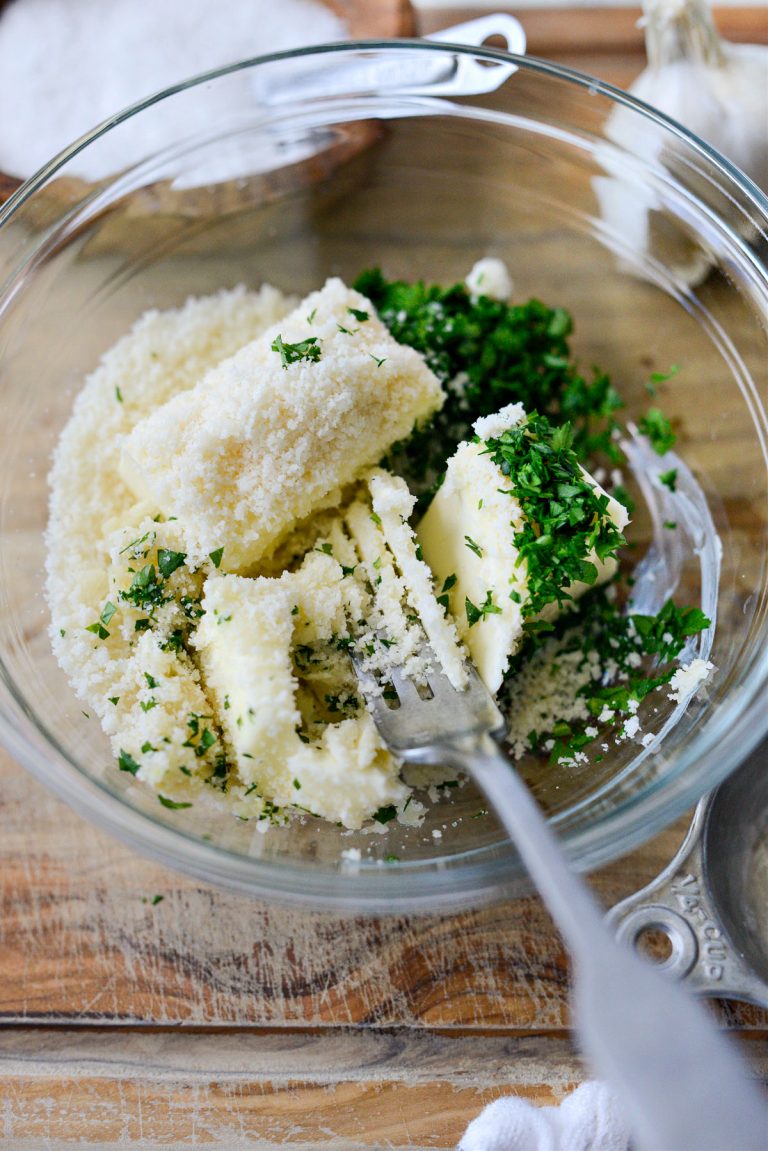 Use the fork to work the ingredients into the butter.
Switch over to a spatula to finishing incorporating.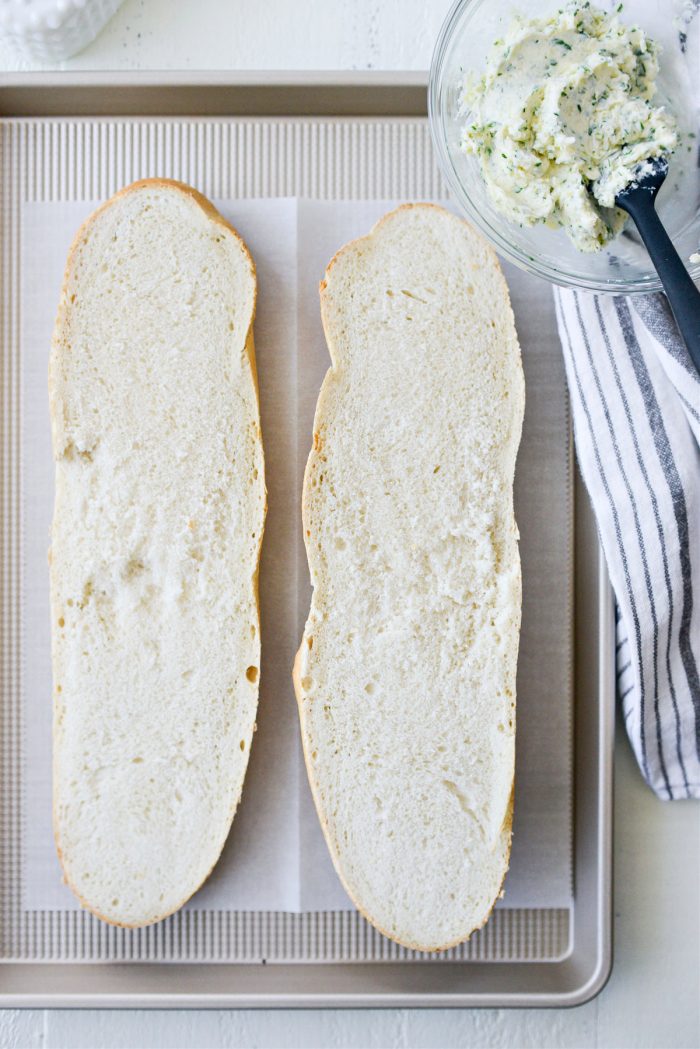 Slice your loaf of bread in half horizontally and place on a parchment lined, rimmed baking sheet.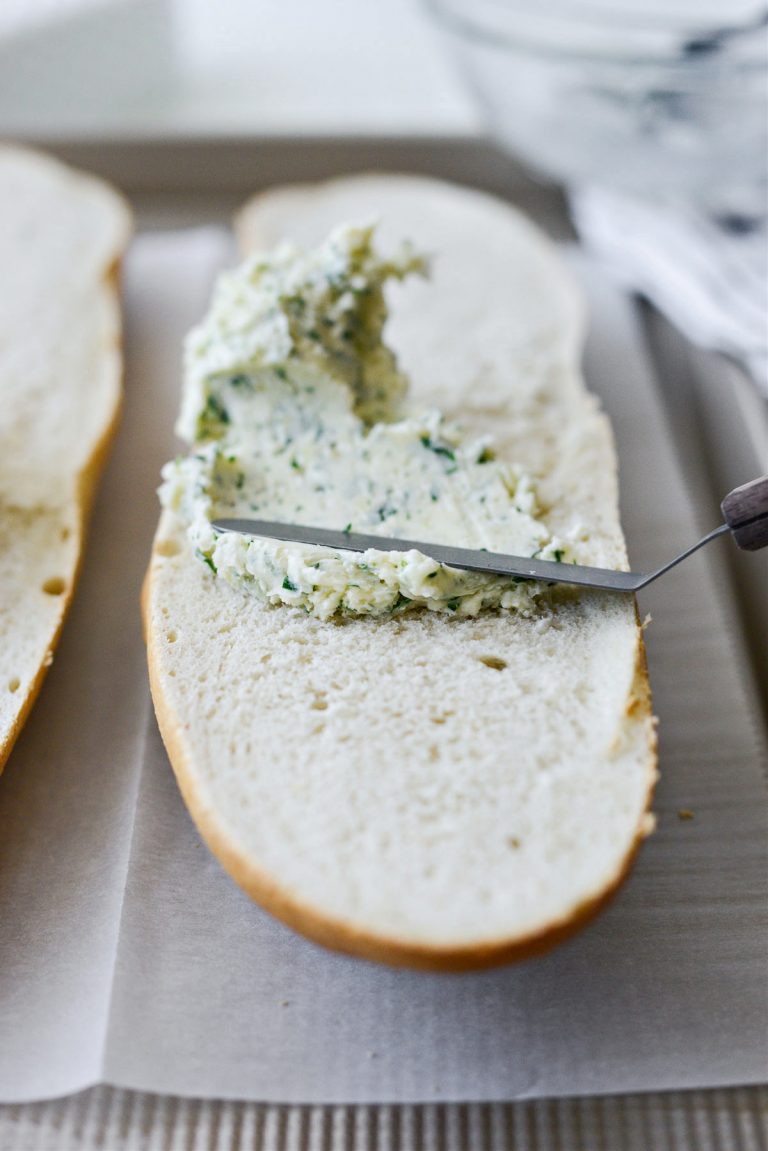 Divide the butter among both halves of bread and spread evenly.
Spread the butter so it reaches the edges. Bake on the middle rack of your preheated oven for 10 to 12 minutes.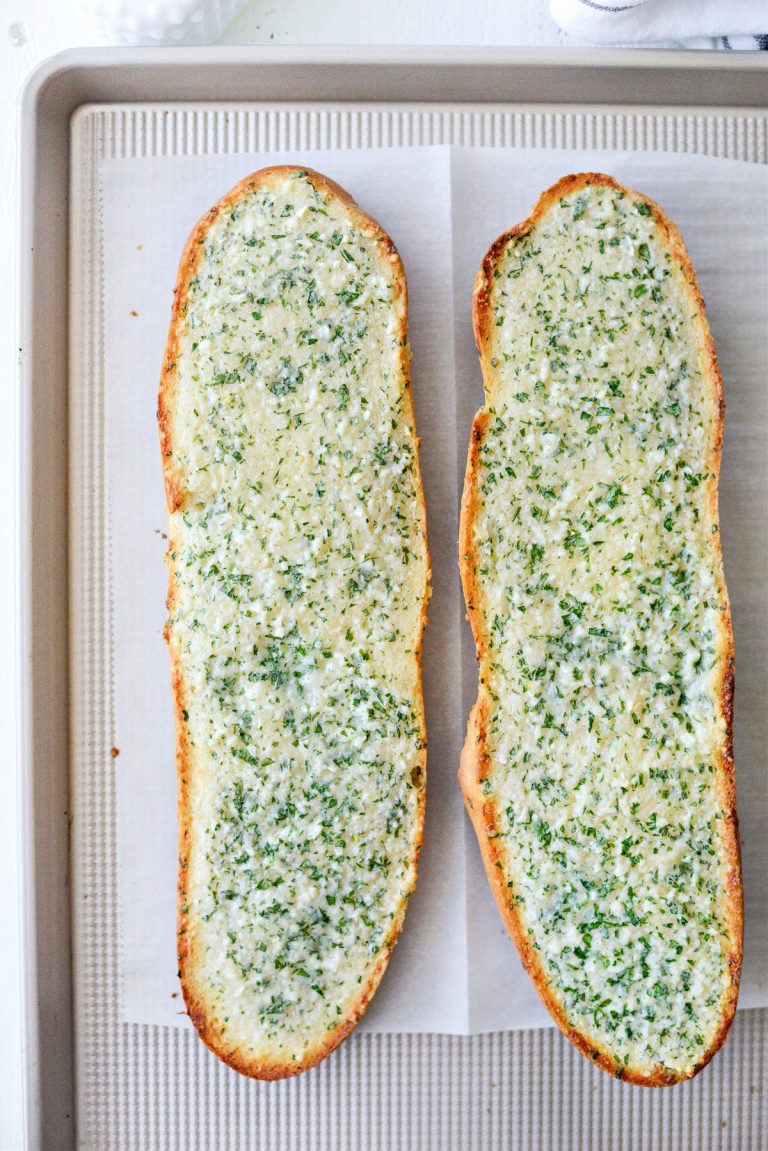 The edges should be crisp and golden brown.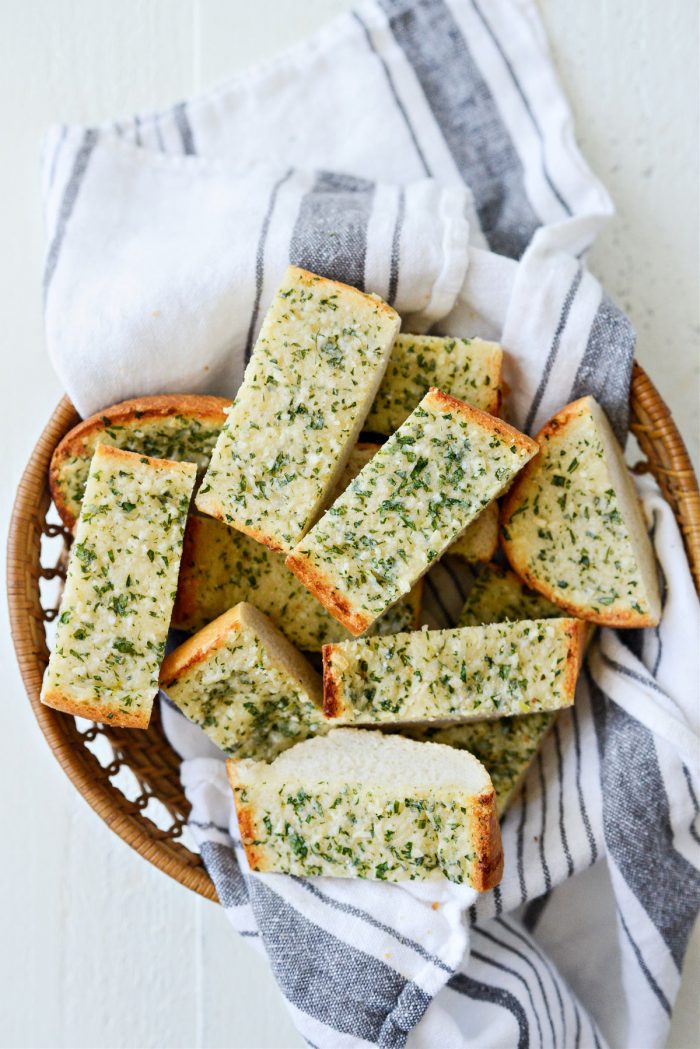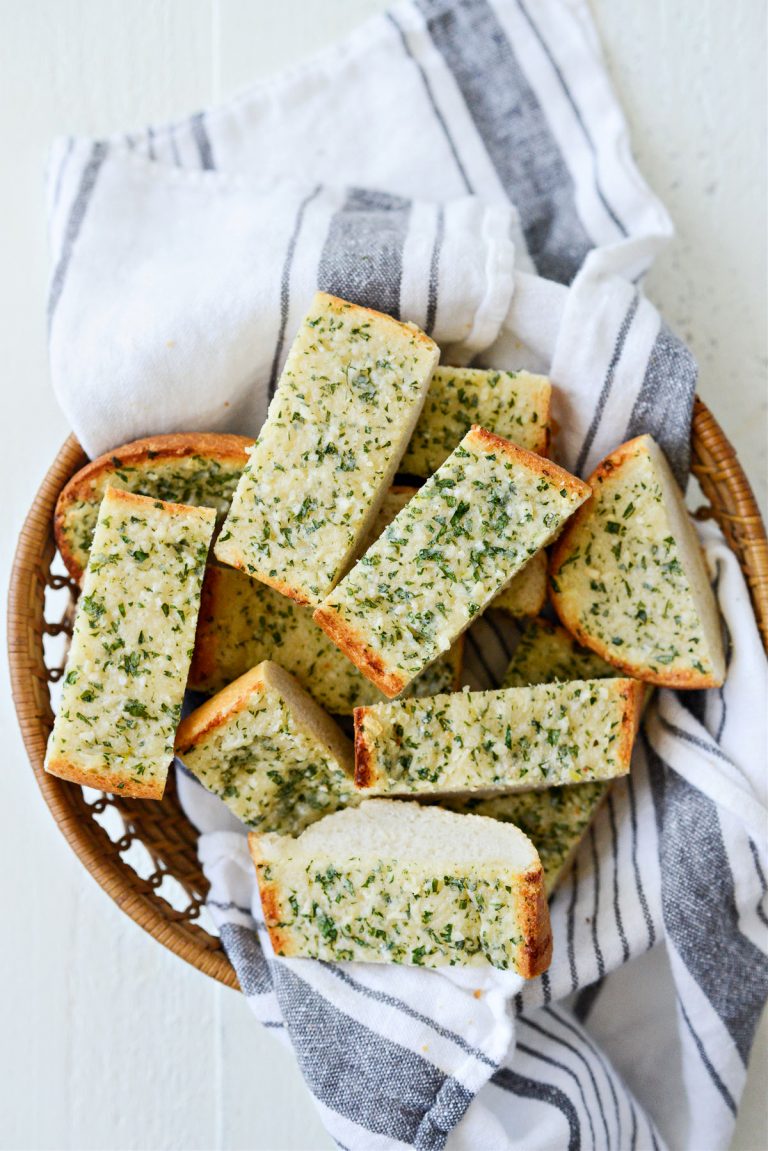 Slice.
Serve.
Devour.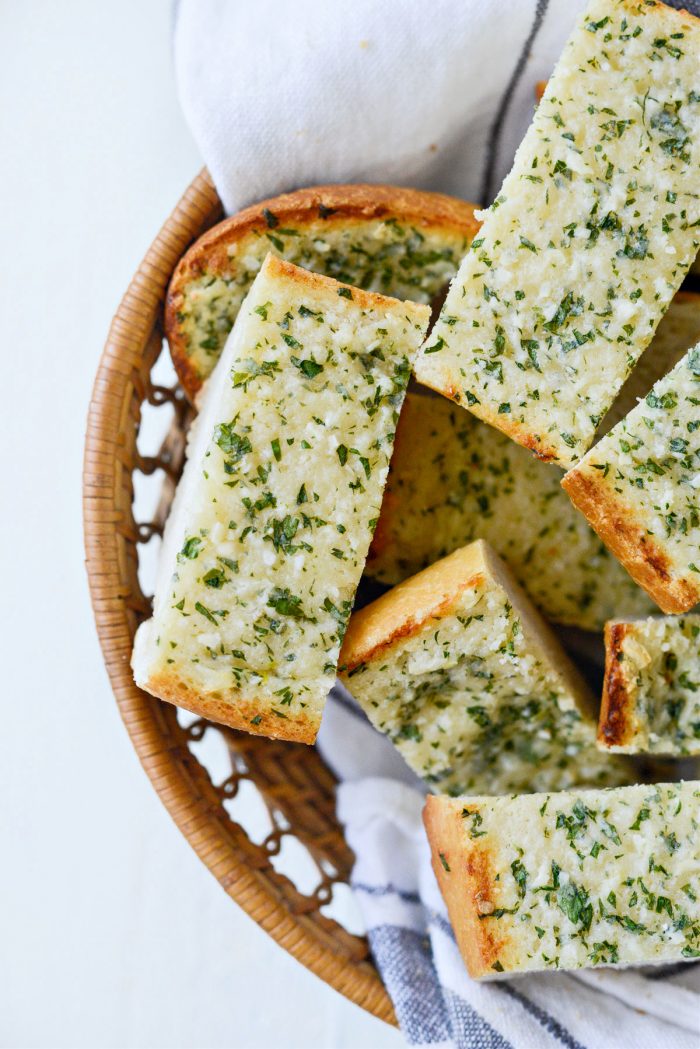 Enjoy! And if you give this 15-Minute Garlic Bread recipe a try, let me know! Snap a photo and tag me on twitter or instagram!
This post may contain affiliate links.