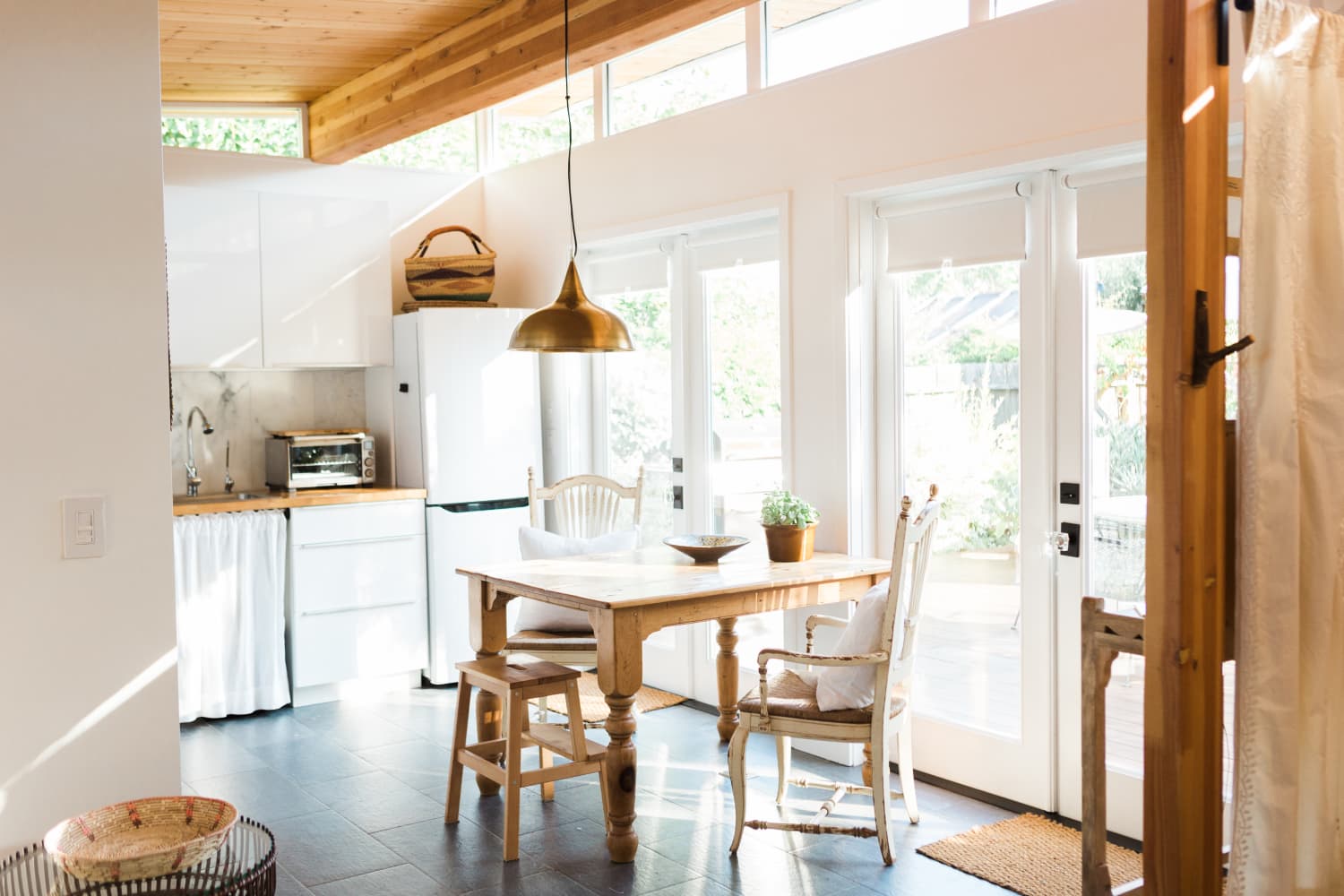 We independently select these products—if you buy from one of our links, we may earn a commission.
Bigger isn't always better. Sure, lots of us would love to have a 28-cubic-foot refrigerator, but if you have, say, a city kitchen or a kitchen that's in a home on wheels, you may need a small refrigerator (like an apartment-sized fridge or something even smaller). Let's take a look at your options and then browse through some of the best small refrigerators on the market.
Styles of Small Refrigerators
When it comes to small refrigerators, you have a few different options.
One final note, and then we'll get to the roundup. A question for apartment-dwellers: Do you really need a freezer? Some of us cook in ways that would allow us to sacrifice a freezer altogether. Fridge-only refrigerators are less expensive, and also more durable, since they are only designed to do one thing.
If you have a little extra space you can also fit in a small chest freezer, or an under-counter freezer. Buying your fridge and freezer separately, depending on your space limitations, can actually be a great way to save a little money.
10 of the Best Small Refrigerators for $1,000 or Less
Do you have a recommendation for another model? Jump in and add it in the comments below.